'I Loved Her Like A Sister': Jill Zarin Says She Misses Bethenny & Wants To Make Up With Her –– Find Out What She Said On 'WWHL'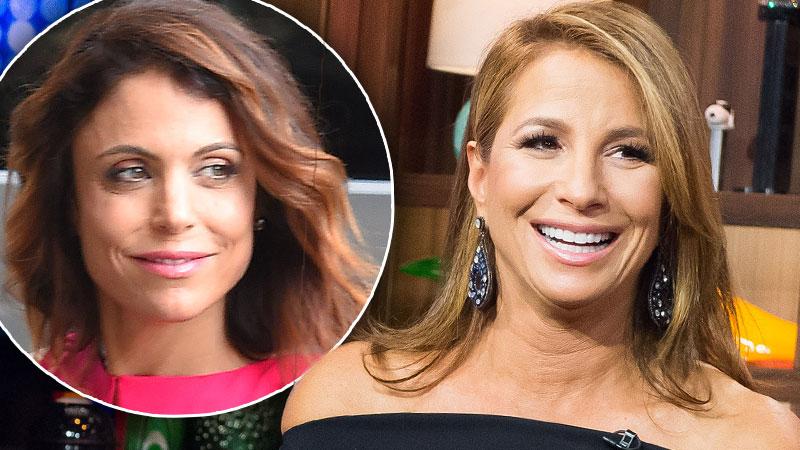 Jill Zarin made clear she'd like to get back on Bethenny Frankel's good side Thursday, after her former friend and castmate called her a "cunning b**ch" who tried to hurt her career.
The former Real Housewives of New York star, appearing on Watch What Happens Live, was shown a recent clip from the show's 100th episode last month, in which Bethenny said that Zarin had a "takedown" plan for her, and was "not a person that I would want in my life."
Article continues below advertisement
"I want to say this: I miss her, and I want to make amends with her," she said. "I do; I mean, we tried two years ago, and listen -- she's way moved on, I've way moved on -- but there's something about us together that was really incredible and I would like to make up with her."
Watch the video right here on RadarOnline
Rebecca Romijn, who also appeared on the show, asked Zarin, "What do you think of Bethenny now on the show since she's come back?"
Article continues below advertisement
The businesswoman again gave a gushing response, saying that Bethenny "needed a friend like" her -- "not on the show" -- to help through recent rough patches.
"In real life, I think she really needed a friend like me," Zarin said. "When we were good, we were really good together and I loved her. I loved her like a sister -- like, I really loved her."
Elsewhere in the chat, Zarin said she was "not surprised" over former castmate Ramona Singer's split with ex, and "very sad" for her, as "she loved Mario very much."
She predicted, "I know she will find happiness. I do. I do."
Readers, do you think Jill & Bethenny can ever patch things up?
Watch What Happens Live airs on Bravo Sunday thru Thursday at 11/10c.