Exclusive
The Feud Reignites! Jill Zarin Slams Bethenny Frankel For Her 'Lies,' Insists The Friendship Is Over For Good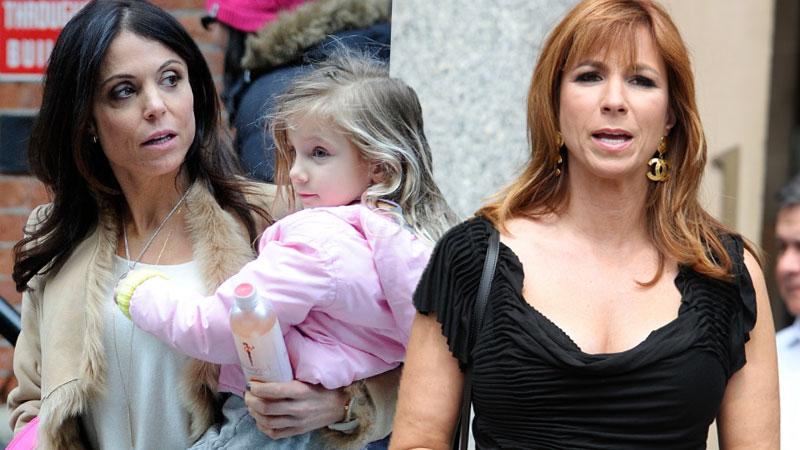 Last summer, as RadarOnline.com exclusively reported, best friends turned bitter enemies Bethenny Frankel and Jill Zarin were working to repair their broken bond. But just months later, it seems the feud is back on and as fiery as ever.
In an exclusive clip from an upcoming episode of Patti Stanger and co-host David Wygant's weekly podcast The Love & Sex Report, Zarin, 50, rips into her former pal and Real Housewives of New York costar— and explains why the friendship is over forever.
Article continues below advertisement
LISTEN TO JILL'S SHOCKING ACCUSATIONS
audio mp3="https://media.radaronline.com/brand-img/wp-content/0x0/2015/03/Jill_Bethany-3.mp3"/audio
Back when they both were on the Bravo series, Zarin says the 44-year-old single mom would publicly tell the truth about how she landed her breakthrough Housewives role.
"She had always told the truth in the past, that Bobby had come up to her and asked if she wanted to be on the show that Jill was doing," Zarin recalls, referring to her entrepreneur husband.
But during a Today show interview in 2010, Zarin insists Frankel "changed the story," failing to give the Zarins credit with helping her find fame and fortune.
"This time, she told Matt Lauer that the producers came to her and they wanted her. And it was a lie!" Zarin huffs. "And I got really hurt."
She knew at that point that the friendship was officially done, she says.
"It was just like, the last straw," Zarin confesses to Stanger.
While Frankel is officially returning to the show that made her a star next month, Zarin, who was fired in 2011, will not be back. As RadarOnline.com exclusively reported, the Skinny Girl mogul refused to rejoin the cast if Zarin was involved.
"Having Jill come back would just create more drama in an attempt to recreate the past," a source said.
To hear more of Zarin's zingers, tune into Stanger's podcast on Friday, March 27.