Ouch! Ramona Singer Takes A Jab At Jill Zarin During Real Housewives Awards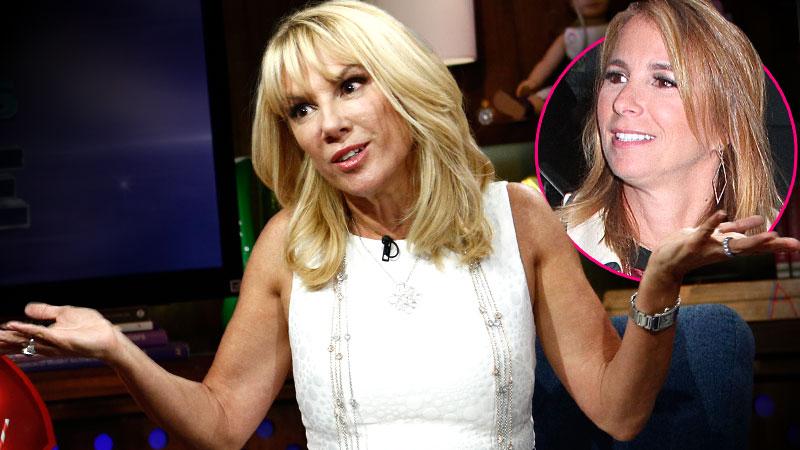 Last night, Bravo celebrated an illustrious season of colorful chaos at the second annual Real Housewives Awards during Watch What Happens Live, and Real Housewives of New York star Ramona Singer pulled no punches as she dissed former cast mate, Jill Zarin!
Andy Cohen had Singer along with Tamra Judge as guests for the special awards broadcast, and night was full of fun hijinks and cackles from the blonde beauties. But the jovial mood turned catty when Cohen asked Singer which cast mate she would never want to see return.
Article continues below advertisement
"Jill Zarin," Singer said without a single moment of hesitation, leaving no question in fans' minds where the two reality stars' friendship stands. This jab comes after Zarin reportedly "refused" to return to Bravo to film the upcoming RHONY 100th Episode Special.
However, as strongly as Singer feels about Zarin not returning to the cast, there is at least one cast mate who may be even more adamant -- Bethenny Frankel! The Skinny Girl mogul, who left the show only to return for the most recent season reportedly stipulated that she would only return if she received a guarantee that Zarin would not be on the show.
As RadarOnline.com reported, Frankel recently revealed that her once strong friendship with Zarin devolved into a rivalry when Zarin allegedly went on a rant to Today Show producers after they chose Frankel to host the show instead of her. The animosity grew and grew until Zarin finally exploded during a phone call on season three of RHONY when she accused Frankel of not calling her husband after a medical procedure.
"It was like, 'Whoa,'" Frankel recalled. "This is one cunning b**ch. She's waiting to be on camera to come at me with things and make America hate me!' It was really clear that she wanted people to hate me."