Bombshell Exclusive: Hillary Clinton Once Beat Husband Bill Unconscious In The White House, Source Claims – Her Violent History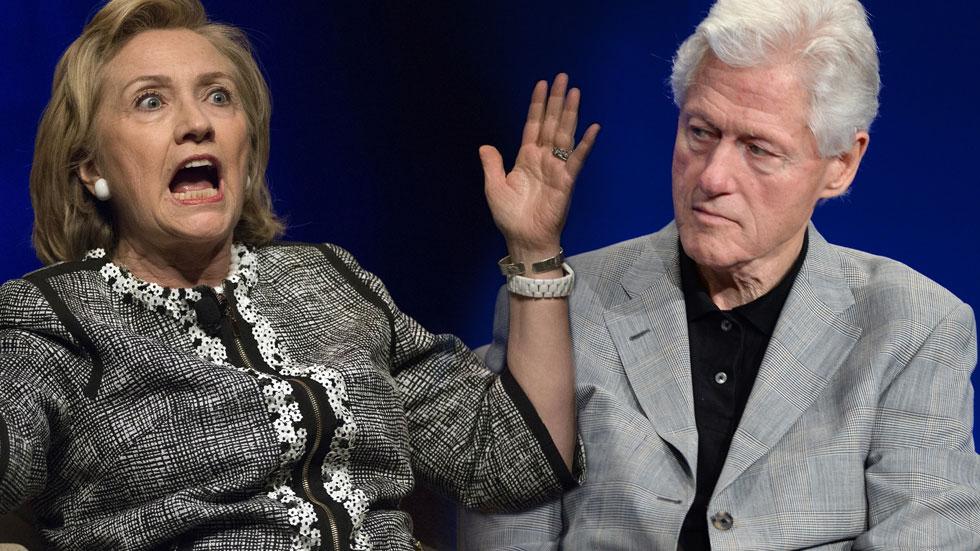 Hillary Clinton is no pushover!
The powerhouse presidential candidate is known for her tough exterior, but RadarOnline.com Online has exclusively learned that the 67-year-old once knocked straying husband, President Bill Clinton, unconscious in the White House.
A top Washington insider claimed that the incident, never before reported, occurred during one of the couple's many fights over the Monica Lewinsky scandal.
Article continues below advertisement
"It was around the time of Bill's famous 'I did not have sexual relations with that woman,' TV speech," the source revealed.
"Hillary had gotten worked up again and grabbed a heavy leather-bound book off a table in their private family quarters and she swung it at his head and the volume's spine hit him squarely in the back of the head and he went down!"
"He was unconscious," the insider continued. "She knocked him out cold."
Now, Hillary's allegedly violent tendencies will be revealed in a new tell-all book, The Clintons' War On Women by political strategist Roger Stone.
One excerpt reads: "Hillary Clinton has a long history of being domestically violent with Bill. Hillary has beaten Bill, hit him with hard objects, scratched and clawed him, and made him bleed."
Stone also reported that Hillary was furious when she discovered Clinton fan Barbra Streisand had spent the night at the White House as she visited her ailing father in Arkansas. Upon her return, "Bill had a bump on his head the size of a goose egg," the book claims.
"With a spousal abuse scandal, it's possible Hillary could be charged with beating the former president," the Washington insider told RadarOnline.com Online, concluding, "She may not end up in the White House – but in jail!"