Very Rude!' Secret Service Agents Hate Guarding 'Worst Duty Assignment' Hillary Clinton, New Book Claims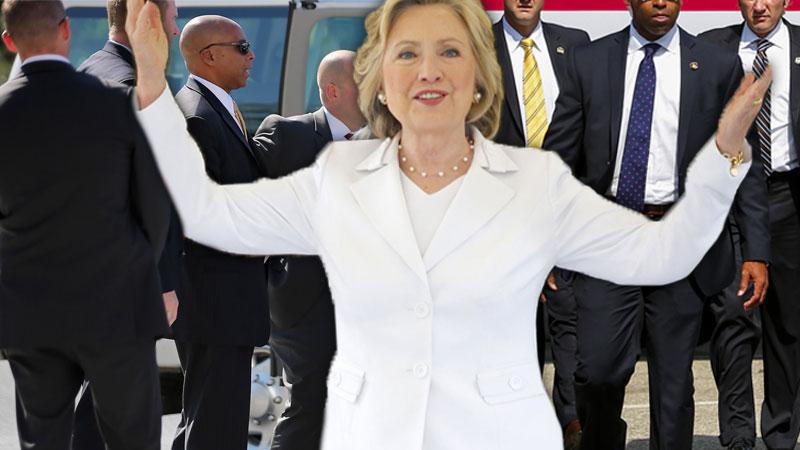 As a politician, Hillary Clinton's relationships with her colleagues are her bread and butter. But according to an explosive new tell-all, this former first lady is anything but collegial to a group of people she works with every day -- her secret service agents!
In his book, The First Family Detail, author Ron Kessler reveals that while current and former agents loved working with Chelsea and Bill, Hillary was a completely different story. "Hillary was very rude to agents, and she didn't appear to like law enforcement or the military," former Secret Service agent Lloyd Bulman told Kessler. "She wouldn't go over and meet military people or police officers, as most protectees do... She was just really rude to almost everybody. She'd act like she didn't want you around, like you were beneath her."
Article continues below advertisement
Bulman was not alone in feelings toward the former First Lady. Another agent told Kessler, "If Hillary was walking down a hall, you were supposed to hide behind drapes used as partitions."
Kessler shared story after story painting a cold and unflattering portrait of the presidential candidate. "Agents consider being assigned to her detail a form of punishment," he wrote. "In fact, agents say being on Hillary Clinton's detail is the worst duty assignment in the Secret Service," Kessler continued. "As soon as the cameras are gone, her angry personality, nastiness, and imperiousness become evident,' he said. "Hillary Clinton can make Richard Nixon look like Mahatma Gandhi."