Levi Confirms: 'We Are Headed Back To Court' With Bristol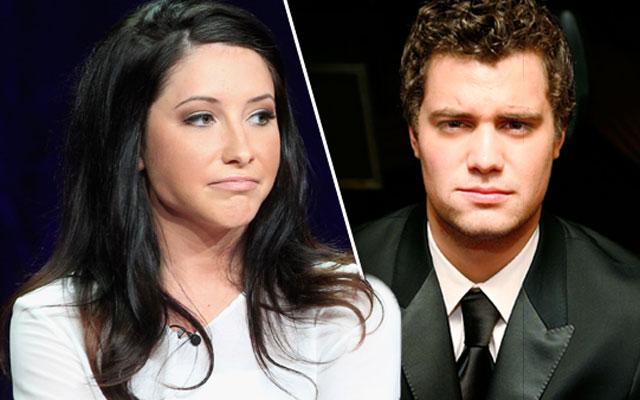 It's on! Just hours after RadarOnline.com revealed that Levi Johnston and Bristol Palin were headed back to court in their nasty custody battle, Wasilla's most famous baby daddy took to his Facebook page to confirm the news — and reveal why he's still fighting for his six-year-old son, Tripp.
"No we do not yet have a final legal custody agreement with Bristol Palin," he confirmed in a joint statement with wife Sunny posted on Thursday afternoon. "Yes it looks like we are headed back to court yet again, hopefully for the last time."
Article continues below advertisement
"We are only requesting joint custody and a reasonable child support agreement," they continued. "We think this is fair, and believe it is in Tripp's best interests to have equal time with both parents, as well as with siblings on both sides of the family." Sunny and Levi already have two daughters together: Breeze, 3, and Indy Rae, nine months.
Though previous reports said Johnston owed as much as $67,000 in child support to Palin, the Johnstons insisted, "Reports of the amount owed for child support are grossly over inflated, but yes we are still paying on what we owe every single month."
So what's next? "It is our hope that all of this will be resolved shortly," they said, "as we have spent quite a lot of time, and quite a lot of money, with still no end in sight." Johnston apparently had second thoughts about the rant, and deleted it 3 hours later.
As RadarOnline.com reported, Palin and Johnston finally came to a custody deal on September 8, only to ask a judge to scrap it the very next day. The deal had been drawn together when Palin was planning to move to Kentucky with then-fiancé Dakota Meyer, but after calling off their wedding she decided to stay in Alaska, where Johnston and his wife reside.
Palin, 25, and Johnston, 25, are currently hashing out another attempt at peace, with a status report due to a judge on November 16.