Exclusive
Taking Tripp? Newly-Engaged Bristol Palin Threatens To Move Across The Country With Son & Fiancé — Levi Johnston Fights Back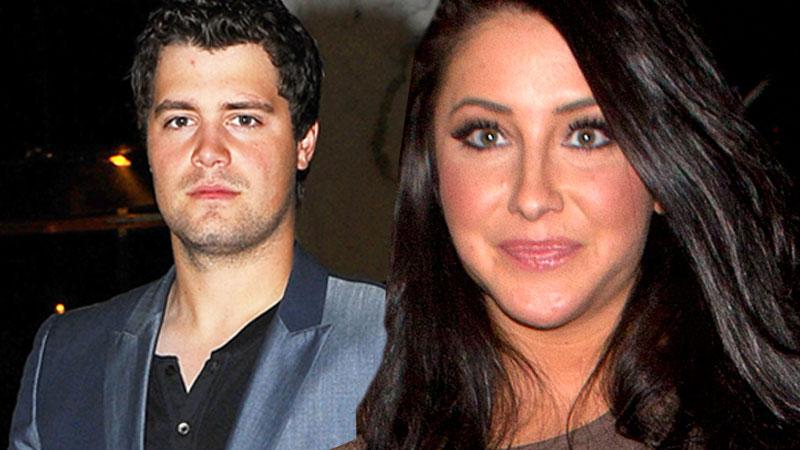 Bristol Palin has found a new fiancé, Dakota Meyer, but RadarOnline.com has learned that her feuding with her old one, Levi Johnston, is just as bad as ever! In the latest round, RadarOnline.com has learned, she's flexing her legal muscle -- and deep pockets -- to ensure her ex doesn't fight her newest custody demands in their never-ending court battle over 6-year-old Tripp.
After announcing her engagement to Meyer earlier this month, and putting her Alaskan bachelorette pad on the market, Palin is preparing to move to Meyer's home state of Kentucky, the source said. And she needed to adjust her custody arrangements accordingly.
Article continues below advertisement
"Bristol agreed to some sort of schedule for separated parents who live far apart, like a couple weeks in the summer, holidays and spring break," the insider said.
According to the source, she also wanted to switch their schedule from the current agreement — Friday to Sunday the first three weeks in the month — to a Thursday to Sunday, every other week schedule.
"Levi's upset," the source said. "She sent him a threatening text and said if he doesn't agree to a change of schedule, she'd take him to court till she spends her last dime."
Now, it seems, "Bristol is taking Tripp and moving to Kentucky and there isn't anything Levi can do about it. He's tried," the source continued. "She hasn't left Alaska for good just yet, but who knows if she's even going to let Levi or his family see Tripp before she moves."
After a whirlwind courtship, the former Dancing with the Stars contestant, 24, is tying the knot with the Medal of Honor recipient, 26, who lives in Columbia, Kentucky.
Article continues below advertisement
She's so serious about her new life as married woman that she even put her Wasilla bachelorette pad on the market for nearly $550,000 just days after the announcement, as RadarOnline.com was first to report.
But insiders say that Johnston, 24, was one of the last to know: He learned about the sudden news on Palin's Instagram account March 14.
"Levi has never met this man!" the source claimed. "He was shocked at the engagement. He'll hear rumors and then finds out on social media. He's hurt."
Since Palin dumped Johnston in 2010, two years after the teen mom and her once-repeat fiancé debuted her growing baby bump during Sarah Palin's unsuccessful vice presidential campaign, she's been linked to at least two more boyfriends, including pipeline worker Gino Paoletti and professional snowmobiler Joey Junker.
And the revolving door of men is taking its toll on her son, claims the source.
"Bristol has brought so many different boyfriends around Tripp. And going guy to guy -- it's not healthy for a young boy," said the source.
"He's six years old now so he's able to speak about his feelings," continued the source. "He doesn't like it. Sometimes he'll say there's a bad guy at the house or he hates this person. But no one knows who at the time she's seeing."
Meanwhile, "Levi's family is worried about Tripp moving again," the source said. "He's going to be in a place he's never been, with another man he doesn't know, and he's leaving all his family and friends."