Evil Behind Bars: Warren Jeffs' Two Kids Claim He Sexually Abused Them -- FLDS Cult Leader's Horror Exposed On This Is Life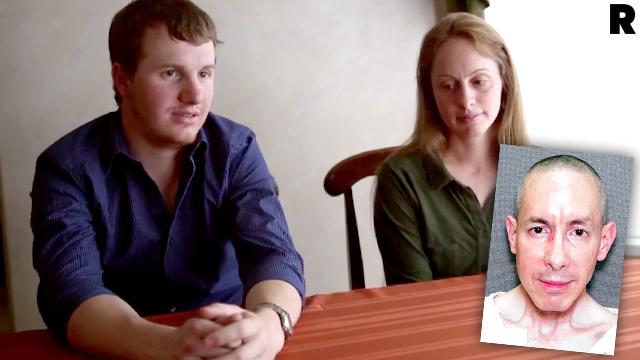 Warren Jeffs was convicted of two counts of child sexual assault for the abuse he inflicted upon his child wives. But now, two of his children have broken their silence to claim that he sexually abused them as well.
Becky and Roy Jeffs are making new allegations about their lifetime of horror on Lisa Ling's season premiere of This is Life, and Ling told RadarOnline.com exclusively why they are speaking out.
Article continues below advertisement
"One of my earliest memories is of him sexually abusing me," Roy alleges, outside the home where he lived with the Fundamentalist Church of Jesus Christ of Latter-Day Saints cult leader.
"I was about four or five years old and this is where my dad did it. I remember him telling me you should never do this. Then he did it to me," he claims.
Ling told RadarOnline.com that Jeffs' children "showed such bravery. They are so desperate to give their moms and siblings still in FLDS a message that they can get out too."
The CNN show was "horrifying to learn about, but it explained a lot about Jeffs," Ling said. "He was marrying off men to very young girls but he saved the youngest for himself. Many of the men didn't want to marry the young girls but they had to obey the prophet."
Becky and Roy are two of Jeffs' four children who have escaped from the FLDS.
When Ling asked Becky how many children she believed her father abused the number was shocking.
MORE ON:
Fundamentalist Church Of Jesus Christ Of Latter-Day Saints
Article continues below advertisement
"Sometimes I think 10, 20 I hope it's not more than that," Becky alleges.
Ling explained that Jeffs is still running the cult from behind prison walls, where he was sentenced to life, so his children hoped that the jail would air the show for him to see. She told RadarOnline.com that the husbands of the women who were killed during the recent devastating flood on the Utah compound are not living with their families.
"Warren has sent men away from their families to houses of repentance and people can't resist or they are in danger of never seeing their families again. He is the hand of God for these people and they can't even question him," she claims.
Ling explained that Becky and Roy revealed their claims in order to help other people who are still living in the Utah compound.
"They are shaken and scared, but they are determined to try and help anyone they can," Ling told RadarOnline.com.
"They want people who still regard Warren Jeffs as the prophet that this man was far from perfect."
Check out the video below from This is Life, which premieres on CNN on Wednesday, Sept. 30, at 9 p.m. ET/PT.