Respect Your Elders! Prince Jackson's Cousins Tell Him To Treat Grandma Katherine Better -- Watch The Tough Talk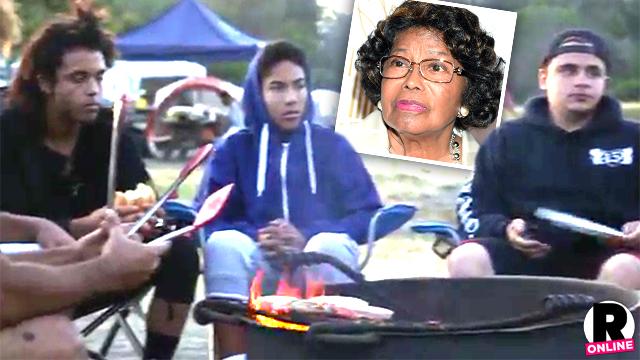 Michael Jackson's children have formed a strong bond with their cousins since his sudden death. Now, his two boys are appearing in a new reality show that will pull back the curtain on the entertainment family.
Prince and Blanket Jackson go on a camping trip with their male cousins in an exclusive sneak peek of The Jacksons: Next Generation, obtained by Radar, and they are shown learning about their illustrious dynasty from their relatives.
Article continues below advertisement
"You all should know how hard our uncles and aunts worked and how much they sacrificed to provide for us. To make it so we can all have this name and do the things we're doing, I want you guys to respect that," the King of Pop's nephew says.
As the younger boys listen, the older boys explain what it means to be a Jackson.
"There are a lot of people that look at us and look what we do…You can change people's lives...Our dads our uncles, our aunts have proven that," one relative explains.
The older boys warn the younger ones that they have a responsibility to conduct themselves appropriately in public because of their famous last name.
"We have to protect our name and we gotta keep our family tight," one cousin says.
"You guys are the next generation and you have to set that example and keep it going," another warns.
"You young ones - respect and value and spend time with your grandmother," he says about Michael's mother, Katherine Jackson.
Article continues below advertisement
"I can't stress that enough. Because she is such an amazing person. This family is built on grandma. We cannot forget that."
The moment around the campfire then lightens up considerably.
"Who has our family not influenced? Every move ever, Twerk, pop, slide rolls."
Prince interrupts his cousin and says: "I don't know if we could take credit for the Twerk."
The Jacksons: Next Generation, airs October 2 at 10pm on Lifetime.
Check out the video of the Jackson cousins below. Do you think Michael would be proud of his sons? Sound off in the comments: