'Little People, Big World' Family Crisis: Amy Roloff Offers Public Apology For Angry Son Jacob's Reality TV Childhood: 'I'm Sorry It Was So Tough On You'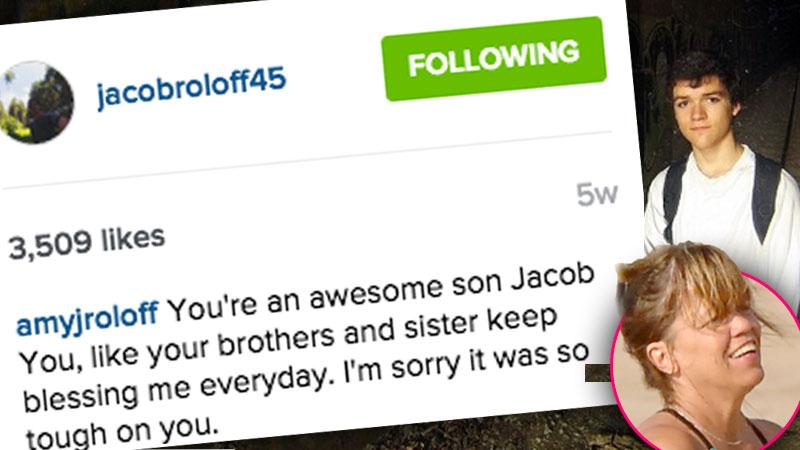 Amy Roloff has heard her disgruntled son Josh's message loud and clear— and she's taking responsibility.
RadarOnline.com has discovered that the Little People, Big World matriarch, 50, responded to her rebellious 18-year-old's Instagram post claiming he was "thrown" into the world of reality TV as a young child and never enjoyed filming.
"You're an awesome son Jacob," the mother of four wrote in her comment, mixed among fans' responses. "You, like your brothers and sister keep blessing me everyday. I'm sorry it was so tough on you."
Article continues below advertisement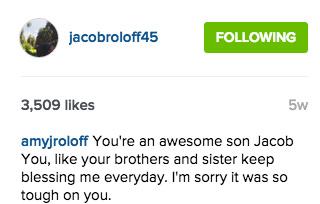 As RadarOnline.com revealed, the youngest Roloff sibling took to social media to share about meeting a young reality star, The Little Family's Jack Hamill, 7, and reflecting on his own experience on a hit TLC series. (Little People's first season aired in 2006, when Jacob was just 9.)
"Hanging out with him for the short time that I did was a crazy reflective experience, seeing what it looked like…to be a 7-year-old thrown into different situations for your parents' ratings," Jacob said.
https://instagram.com/p/530cWHmLDX/?taken-by=jacobroloff45
Until now, Amy— who recently filed from divorce from her husband of 27 years, Jacob's father Matt, 53— has remained mum about her son's public criticism of reality TV and his claims he was ripped off from his fair share of the famous family's fortune.
"Man I wish it didn't feel like I was getting f***ed out of the money from the show that was my childhood right now," he tweeted on August 29.
Jacob's spotlight-loving twin brothers Jeremy and Zach, 25, and soft-spoken sister Molly, 21, have yet to speak out about their brother's allegations.