Lindsey Vonn & Charlie Ebersol 'Very Close' At U.S. Open –– Both Coming Off High-Profile Hollywood Relationships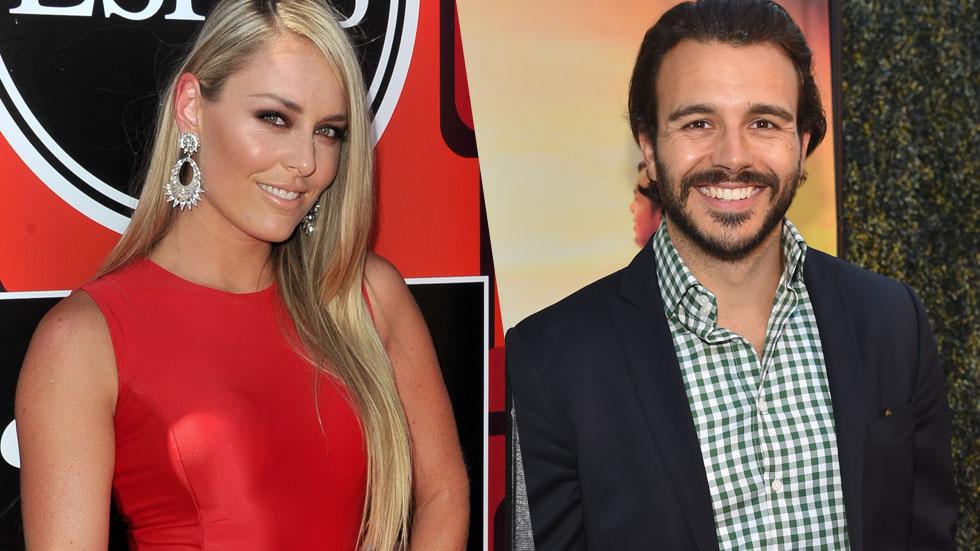 Two of Hollywood's most prominent exes might have formed their own super couple, as Lindsey Vonn and Charlie Ebersol were seen looking close at the recent US Open.
The blonde beauty, Tiger Woods' ex, and Ebersol, former boyfriend of Britney Spears, "were very close" with one another "when they thought people weren't looking" at Arthur Ashe Stadium in New York City during the annual tennis event Friday, insiders told the NY Post.
Article continues below advertisement
"When they got out of the car, they were hanging on each other and had the spark of a new relationship," the insider said. "But as soon as there were cameras, they would separate so as not to be seen together."
Both were back at the sporting event on Sunday, insiders told the paper, being cautious about being spotted too close with one another.
Vonn, a 30-year-old gold medalist who dated the golfer dated for almost three years, called it quits with Woods this past May after learning of his affair with Amanda Boyd, the ex of his golf peer Jason Dufner. (Woods was also at the tennis event, as a guest of pro Rafael Nadal.)