Exclusive
Fashion Feud! Kelly Osbourne 'Messed Up Big Time' In Bitter Fight With Giuliana Rancic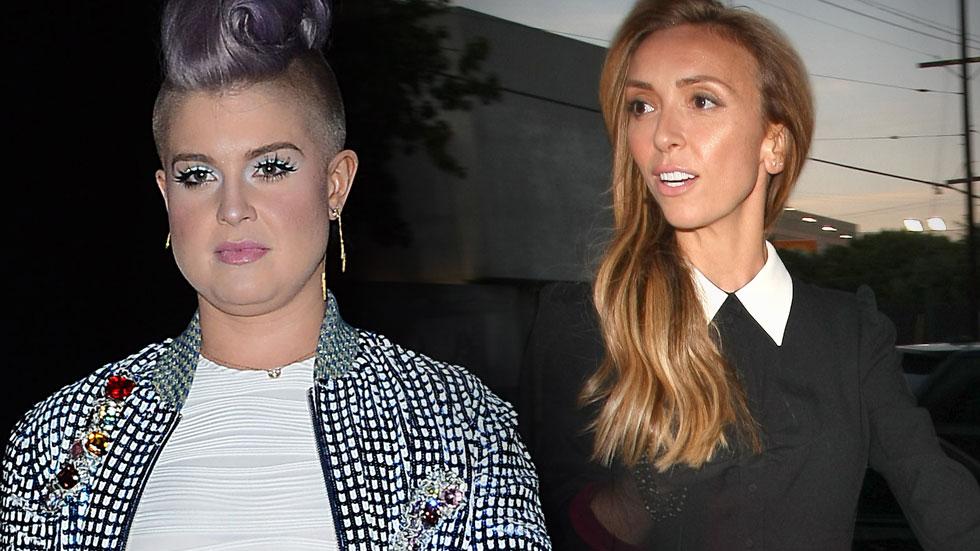 Kelly Osbourne is beginning to feel the chill after the public slamming of her ex-Fashion Police colleague, Giuliana Rancic, and their ensuing cold war with each other!
As Radar reported, the two women fell out after Rancic's racist jibe on Fashion Police. Now insiders say she's beginning to regret crossing swords with the petite TV host, who she recently called "a liar."
"Kelly just can't get a break right now and it's slowly dawning on her that she may have messed up big time with her career," a source exclusively tells Radar. "Kelly was right to distance herself from Giuliana, but she shouldn't have made it so public."
Article continues below advertisement
A second insider points that although 41-year-old Rancic was "stupid" for doing what she did, "she's still there and E! still love her."
Now, says the first source, Kelly, 30, "is convinced Giuliana's been bad-mouthing her, which is why she's not even getting her foot in the door for auditions."
Adds the insider, "Kelly and Giuliana were supposed to be close friends and no one likes how Kelly turned on her, regardless of who was right or wrong."