Exclusive
'She's Got An Addiction' — Kardashians Planning Intervention For 'Body Bore' Khloe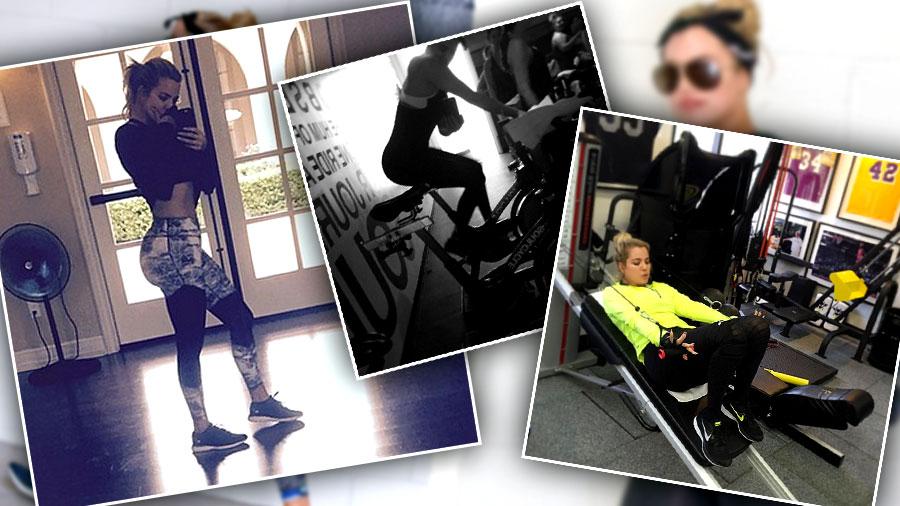 Could the image conscious, publicity hound Kardashians actually have become sick over one of their own family members obsessing about herself?
RadarOnline.com has learned that the reality clan is concerned that exercise and losing weight has taken over Khloe Kardashian's life — and they're debating staging an official intervention.
"Khloe's become a 'body bore' and the girls have started to call her out on it," says a family insider. "It's all she ever talks about."
Article continues below advertisement
While 31-year-old Khloe "looks amazing" and "has a right to be proud of her achievement," the source notes "everything else is boring to her except diet and exercise."
Even worse? "Khloe's a real know-it-all, too, and she's always telling people what they should eat or what exercises would suit them," reveals the insider.
In fact, just last week at a family dinner, the insider tells Radar, fitness freak Khloe actually got up and started showing everyone her new glutes exercise.
"It was ridiculous as she was dressed up in seven-inch heels to go out later," says the insider. "The girls want to stage an intervention and tell Khloe she's got an addiction."