'Disgusting' Diet: Khloe Kardashian Uses 'Windex-Like' Cleaner To Lose Weight, 'Sprays It' On Food!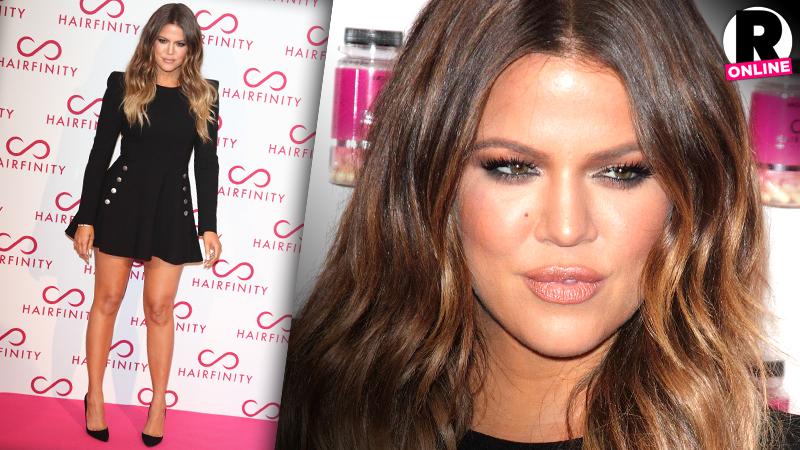 It is no secret that the Kardashian sisters will do just about anything to look their best, but Khloe Kardashian has reportedly taken keeping up with her curves to a whole new level! According to The National ENQUIRER, the 30-year-old reality star of Kourtney & Khloe Take The Hamptons has taken direction from her sister, Kim Kardashian, 34, by spraying a "Windex-like cleaner" on her food, a "tip" that the magazine claims originally came from Victoria Beckham, 40.
Article continues below advertisement
"Khloe loved the idea and started spraying everything! She dubbed it the 'one-bite system' to indulge without gaining weight," the source told The ENQUIRER.
"Khloe will spray it on something after she's had a bite or two so she won't keep eating it," the insider said, referring to the household cleaner that the weight-obsessed star reportedly "keeps in her purse."
"Khloe pulled out the bottle at L.A.'s Cuvée during a late lunch with friends and she sprayed again at Pinkberry," the source said.
"Kourtney was horrified," another source told the magazine. "She screeched, 'That's disgusting and weird!'"
"Khloe has no problems wasting food as long as it helps her maintain her figure. This way she can order what she wants – without fear of eating too many calories," the magazine claims.
In 2013, the outspoken Kardashian took to her Twitter to defend rumors that she was dieting in an 'unhealthy' way.
"People LOVE to hate," she wrote. "I have worked really hard to be healthy and I am proud of my body! It's all ME! I did it the healthy LONG way."
Does the fact that Khloe Kardashian sprays Windex on her food surprise you? Let us know in the comments below!