Khloe From The Block! Khloe Kardashian Is 'Obsessed' With Jennifer Lopez — 8 Photos Show How She's Stolen Her Style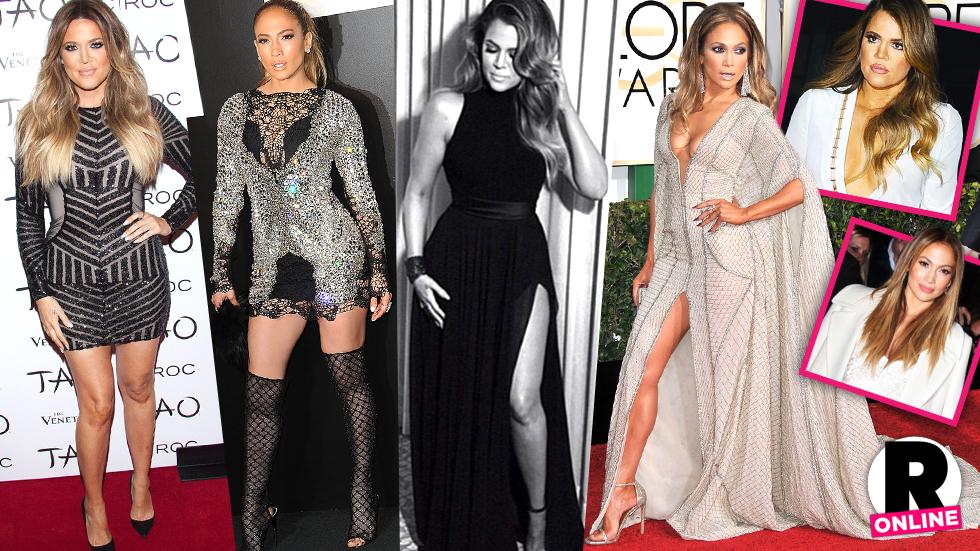 With honey-blonde hair, killer curves and sexy clothes, Khloe Kardashian's new look has been turning heads. But has she stolen Jennifer Lopez's signature style? Take a look through these photos and find out!
Article continues below advertisement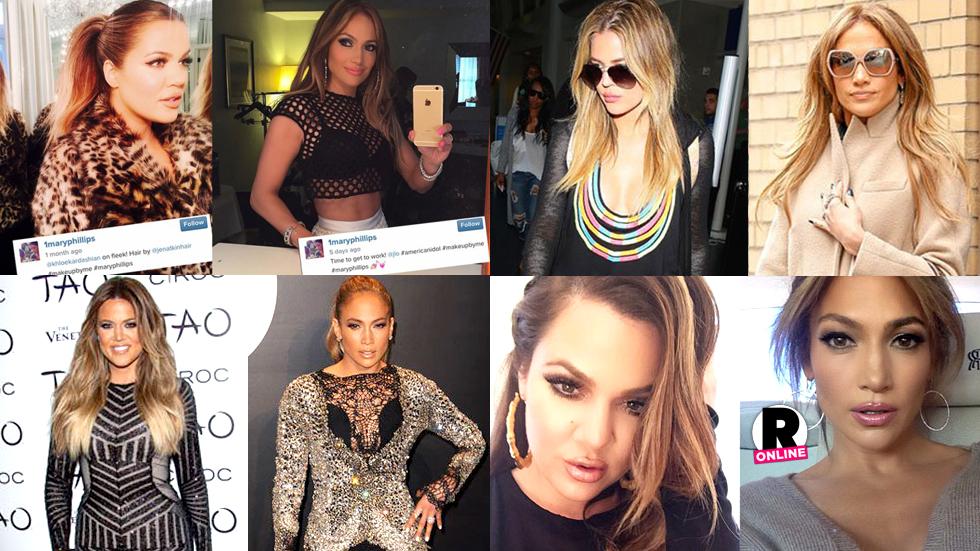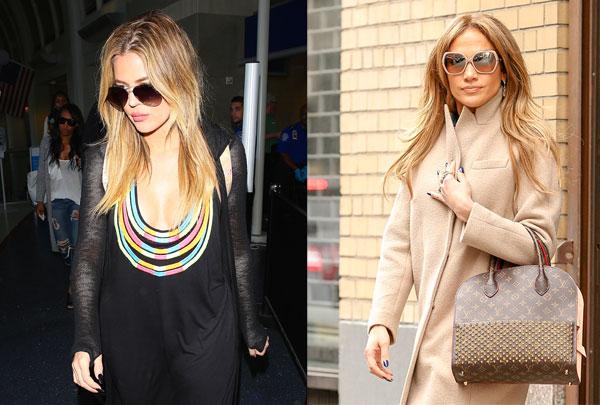 Kardashian, 30, stepped out with her new honey-colored highlights in early March, looking like a Lopez clone. "I'm in love with my blonde hair!" she shared on Instagram.
Article continues below advertisement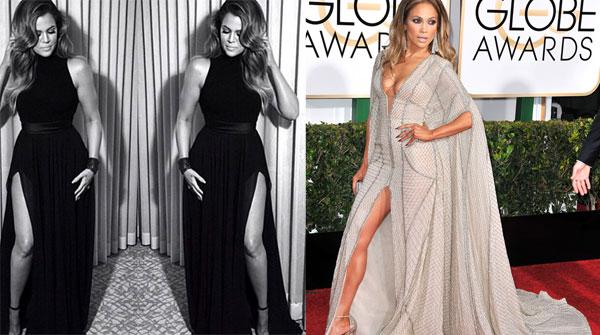 For the Golden Globes, both ladies stunned in long dresses with thigh-high slits. And it's no surprise they looked alike: Kardashian hired Lopez's longtime stylists, Rob Zangardi and Mariel Haenn, to dress her!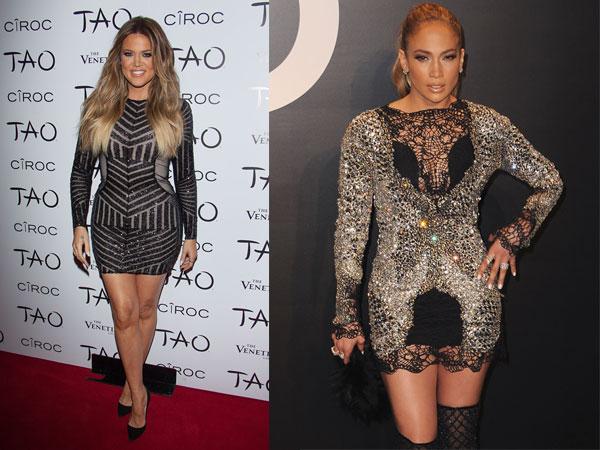 Showing off that booty! "Khloe loves the way Jennifer can walk the red carpet looking sexy and classy at the same time," Kardsahian's friend told Radar.
Article continues below advertisement
Another connection they share? Kardashian's on/off love, French Montana, 30, has collaborated on songs with fellow Bronx native Lopez. "Khloe and French have hung out with Jennifer together" and attended the Bronx-born singer's 45th birthday party together, the friend revealed.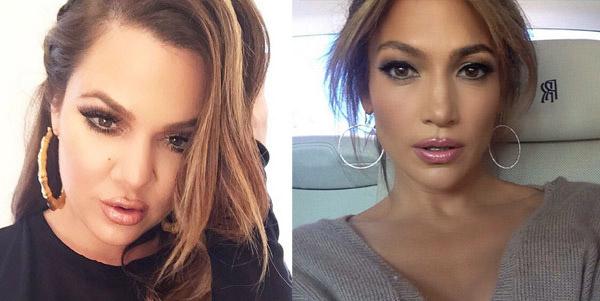 Lopez has called big, hoop earrings her "go-to accessory" — and it looks like Kardashian got the memo!
Article continues below advertisement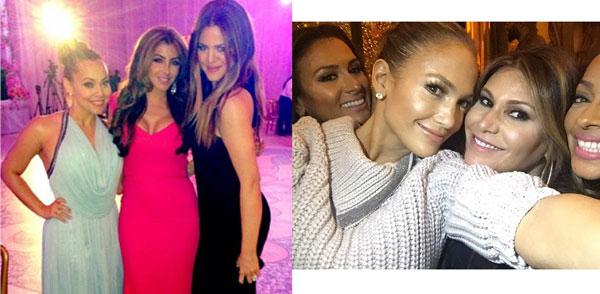 Girl power! Both ladies are besties with millionaire entrepreneur Loren Ridinger, and are often seen hanging out with her at A-list events.
Khloe Kardashian shows off her curves and cleavage in a white outfit while out for dinner in NYC.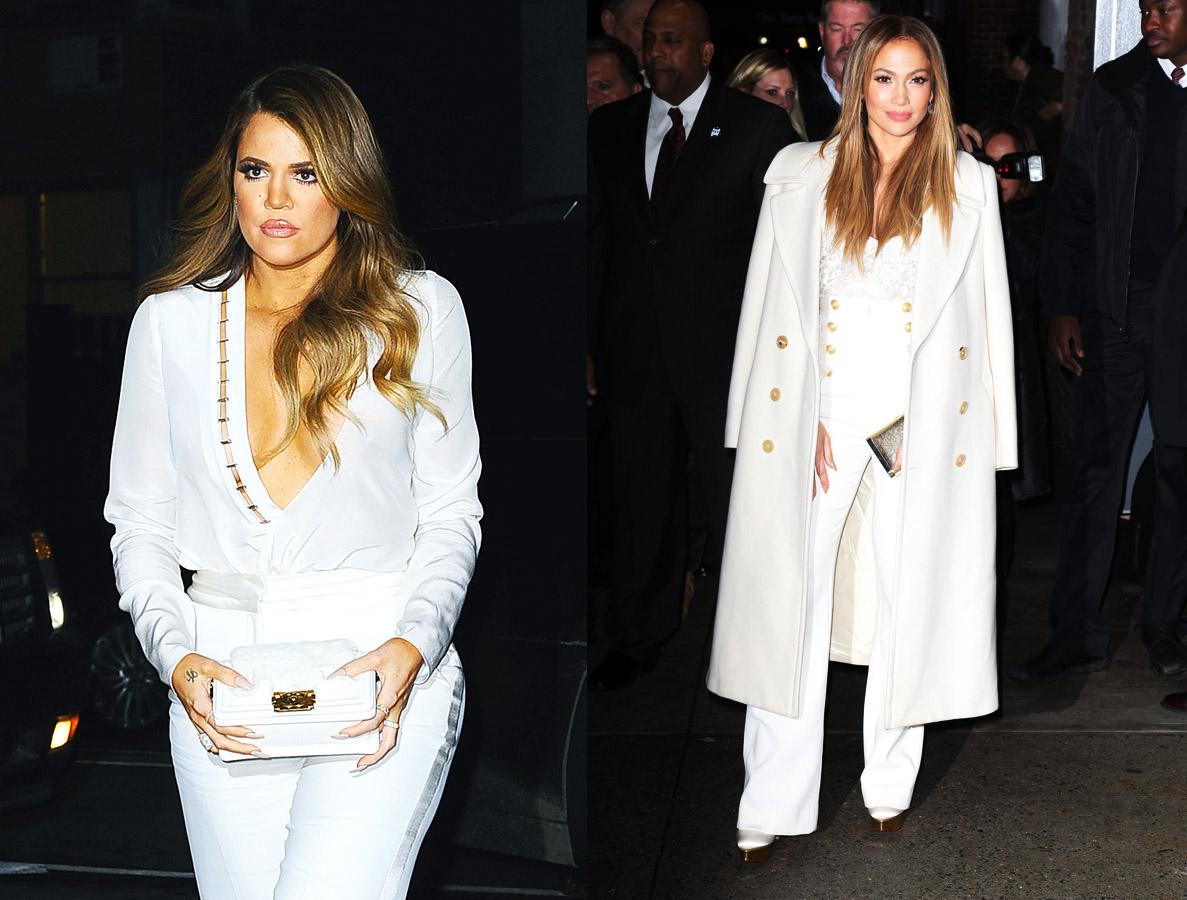 Kardashian stepped out in this sexy all-white look on February 11. Not only does Lopez love wearing head-to-toe white, she is known to decorate her home in all white as well. It's her favorite color!
Article continues below advertisement

Both selfie-loving stars showed off their caramel-colored locks in photos posted to their Instagram accounts. "Khloe is feeling a lot more confident in her appearance these days," said the friend.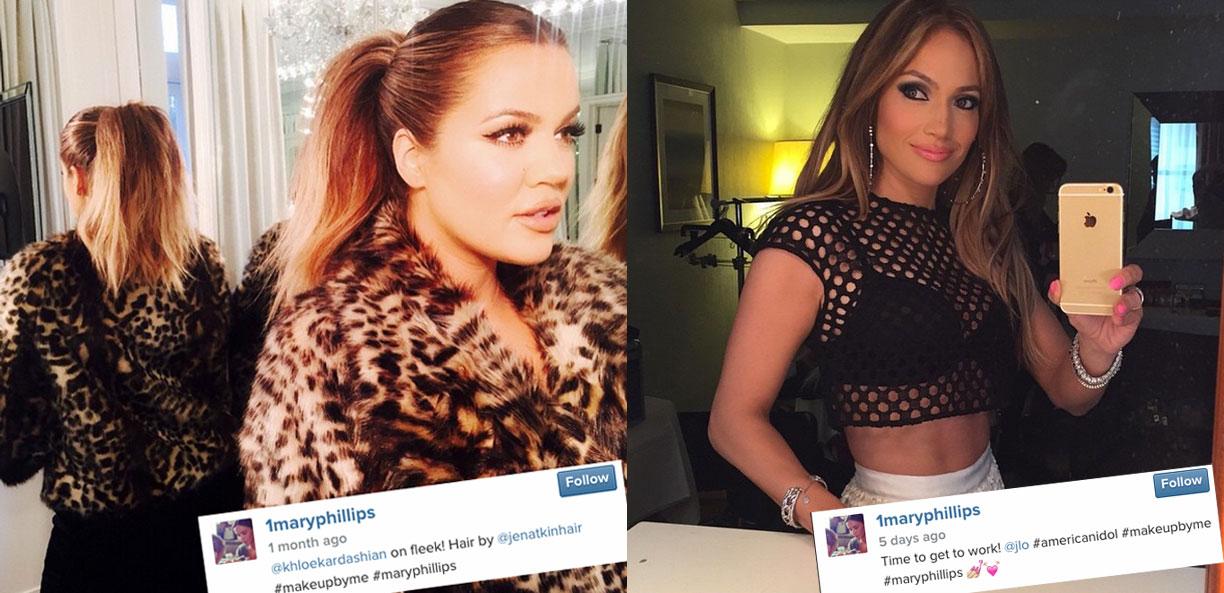 She has good taste! No wonder Kardashian is looking more and more like Lopez: She has started using her longtime makeup artist, Mary Phillips!