'I Think It's Time': Kanye West Stresses He's Serious About Running For President In 2020 –– Cites Late Mother Donda As Inspiration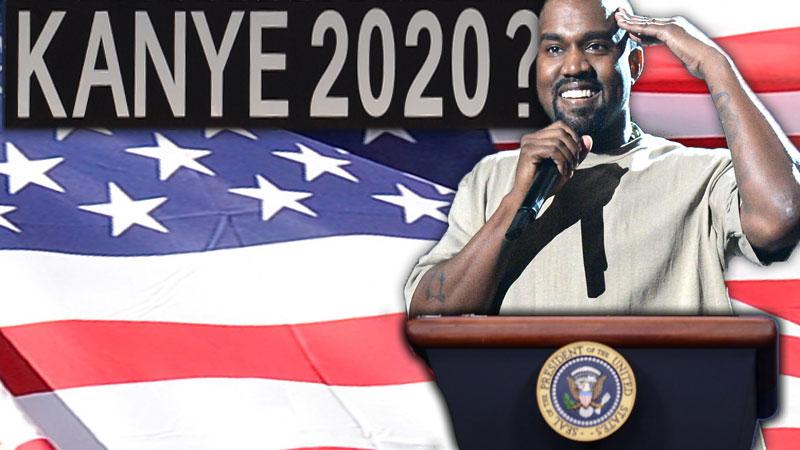 Kanye West says he's serious about a presidential campaign for the 2020 election, noting that he's "got five years" to prepare -- and "a lot of growing up to do."
The "Paranoid" rapper, speaking with Vanity Fair, said he was serious in his remarks at the MTV Video Music Awards regarding a run at the oval office.
"I've got five years before I go and run for office and I've got a lot of research to do," the "Through The Wire" singer told the magazine.
Article continues below advertisement
The 38-year-old husband of Kim Kardashian -- just imagine her as the first lady -- pointed to his family's vast academic achievements in justifying the lofty aspiration.
"My dad has two masters degrees," he said, adding that his late mother Donda had a PhD and "used to work at Operation PUSH," a Jesse Jackson nonprofit striving for social justice.
"Somehow the more and more creative I get, the closer and closer I get to who I was as a child," West said. "When I was a child, I was holding my mom's hand at Operation PUSH -- I think it's time.
While the trendsetter acknowledged that "it's fun to be a rock star," he said he'll eventually reach "a point where I become my mother's child.
"With all the things I've done that people would consider to be accomplishments, what's the point where I become the person that Donda and Raymond West raised? My parents' child."
Following his political proclamation at the MTV VMAs this year, a giant banner questioning the controversy magnet's potential candidacy sprouted up in Los Angeles near the Staples Center.