Always In Fashion: Busty Kim Kardashian & Kanye West Shine At Swanky NYC Eatery In 10 Photos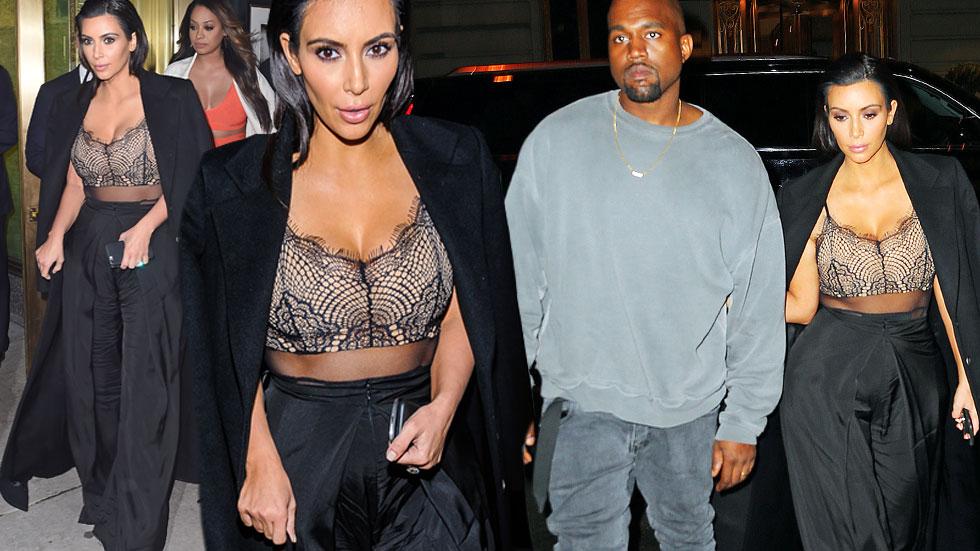 Kim Kardashian showed off her bust as she and Kanye West were out to dinner in New York City Wednesday at the Polo Bar with its owner, fashion icon Ralph Lauren.
Article continues below advertisement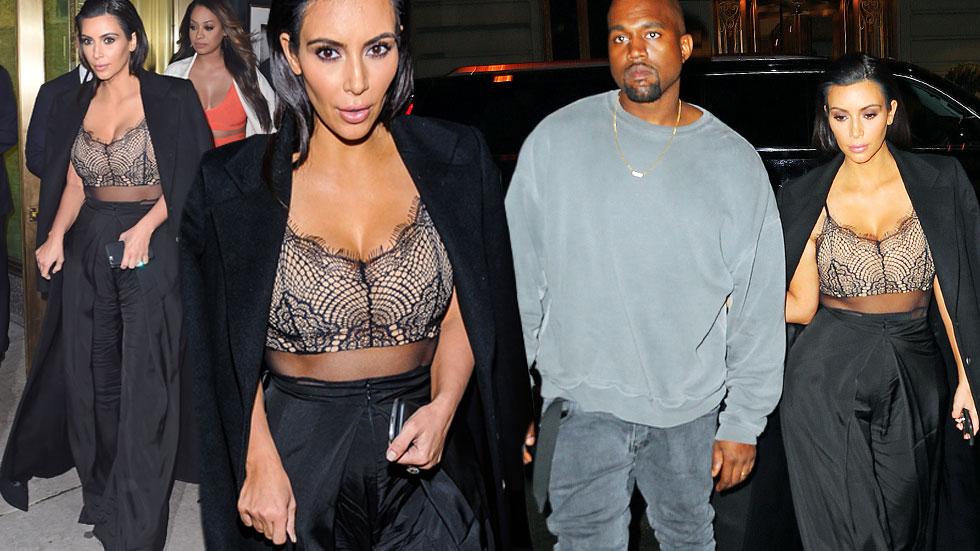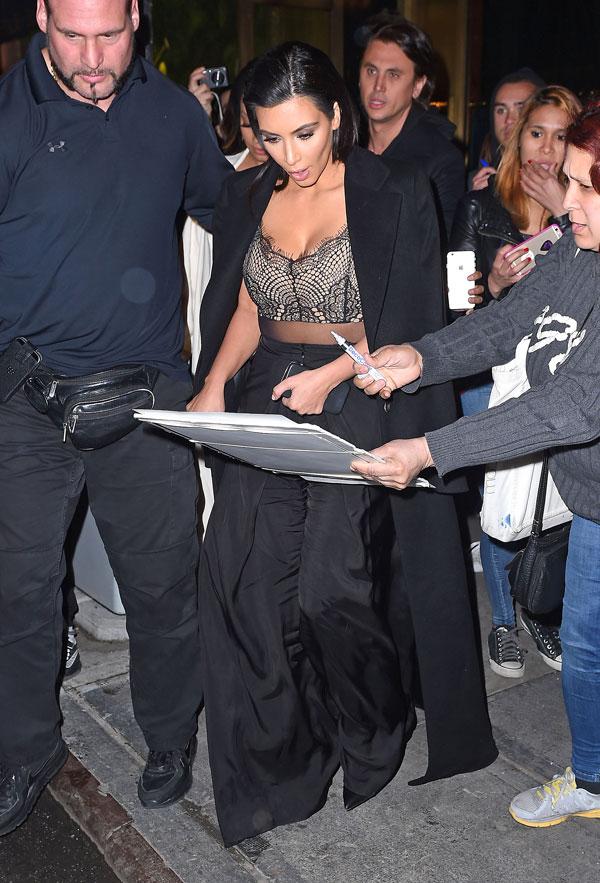 The Keeping Up With The Kardashians star's best bud Jonathan Cheban was along for the high society outing in Midtown Manhattan, where fans clamored for autographs from the socialite.
Article continues below advertisement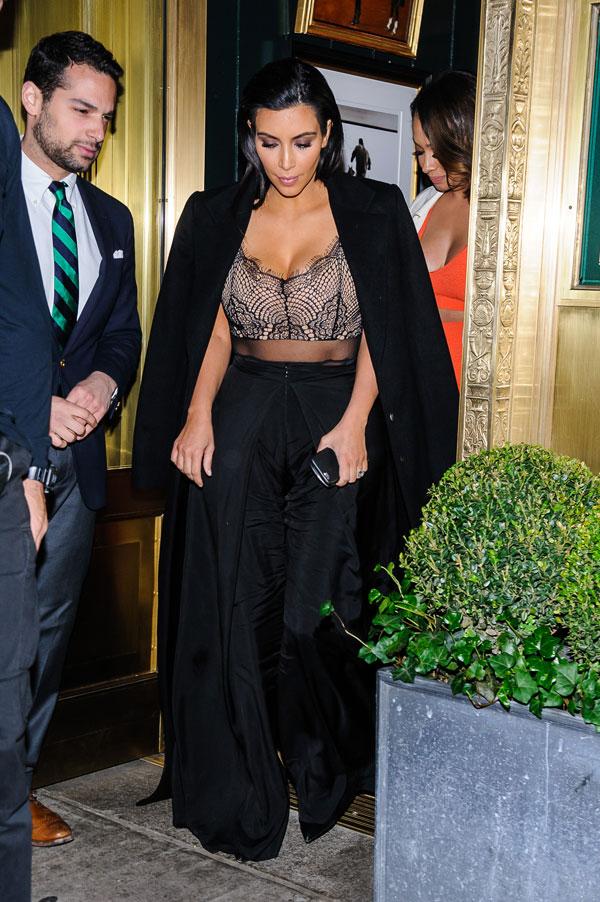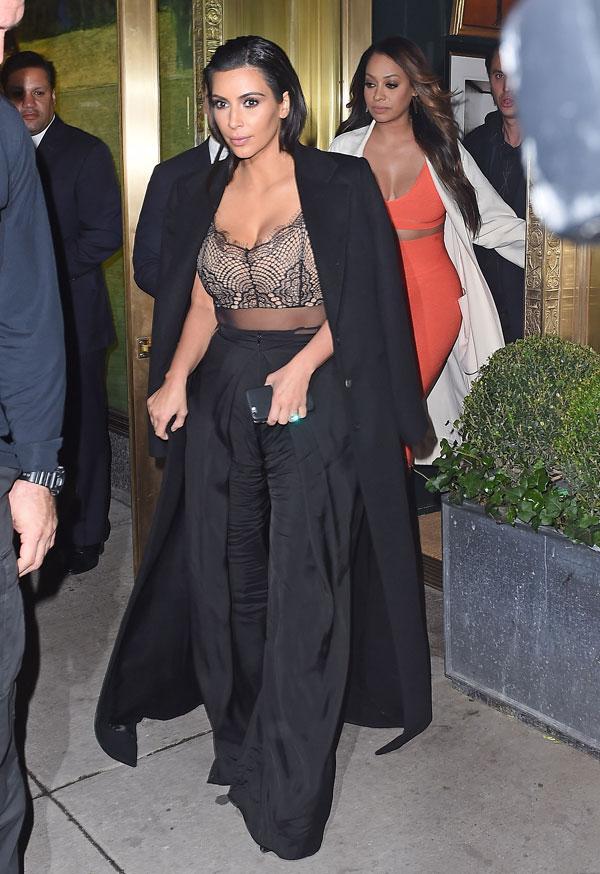 The curvy fashion plate -- who wore a lacy black bodysuit with a matching coat on the outing -- was trailed by friends LaLa Anthony and Cheban while leaving the establishment.
Article continues below advertisement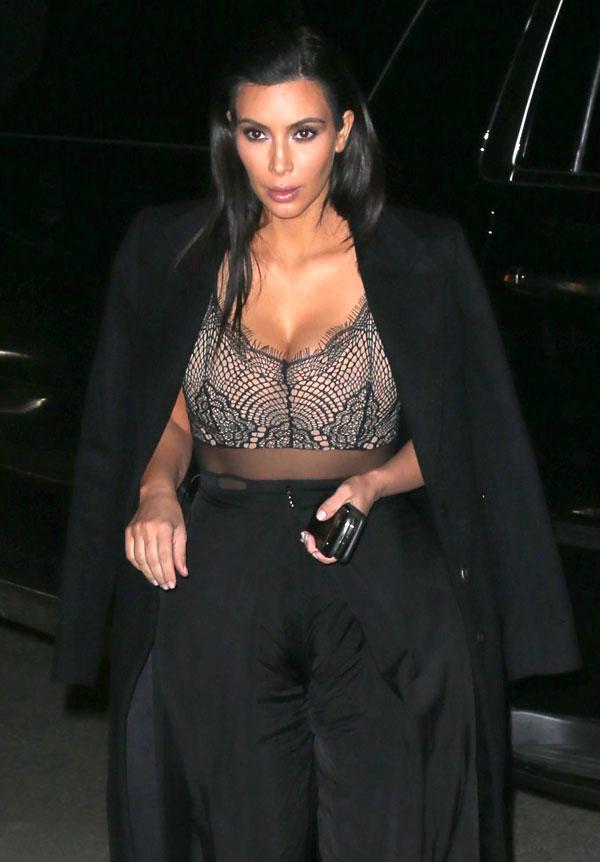 With her face made up to perfection, the beauty has a focused stare while clutching a pair of phones.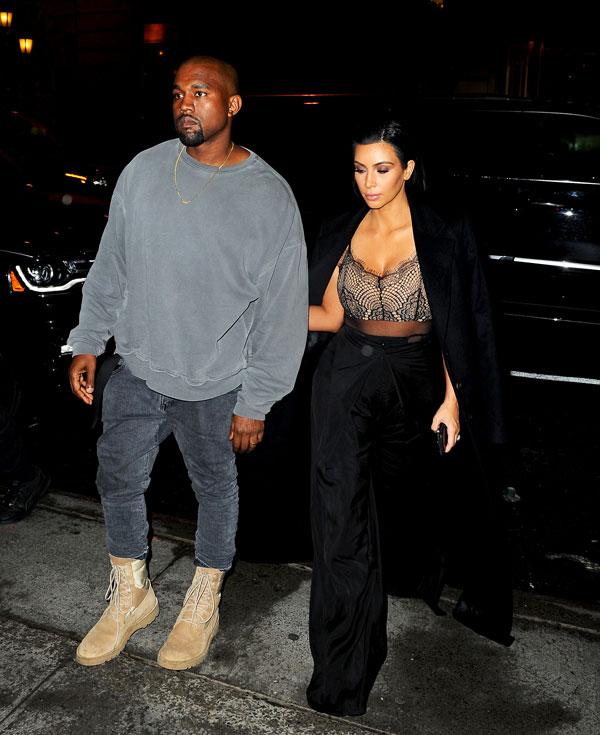 The super couple were just a night removed from their outing at the TIME 100 Gala, where comic Amy Schumer pranked them by falling down near them on the red carpet.
Article continues below advertisement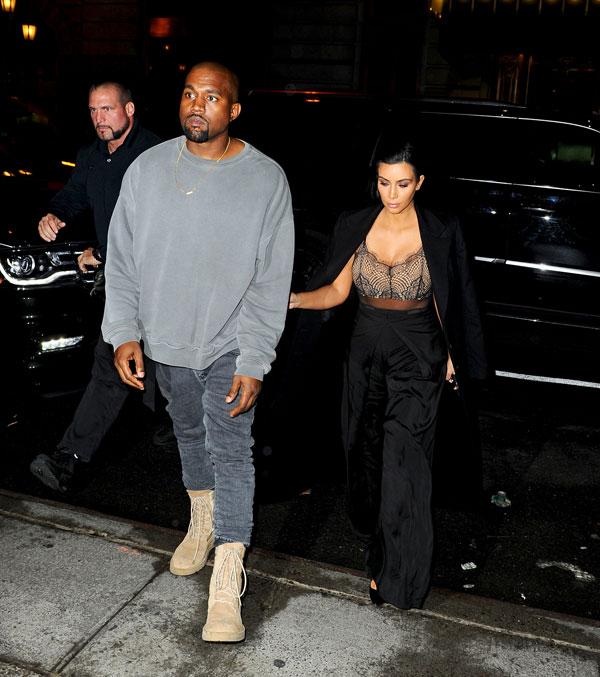 A dinner with Ralph Lauren was just par for the course for these two: Kim, 34, and Kanye, 37, have always been drawn to the fashion community, with strong ties to another industry powerhouse, Vogue editrix Anna Wintour.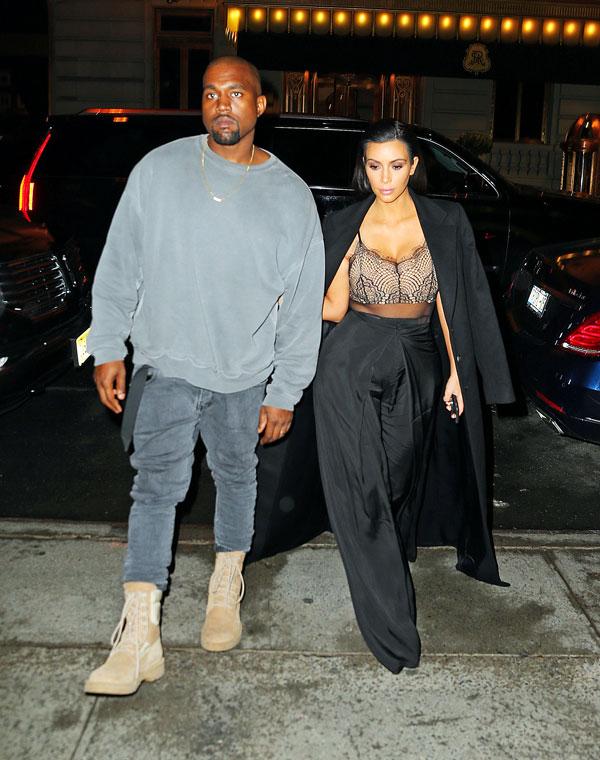 Kanye himself has dipped his toes into the fashion waters, putting on a show at New York Fashion Week in February, albeit to sluggish reviews.
Article continues below advertisement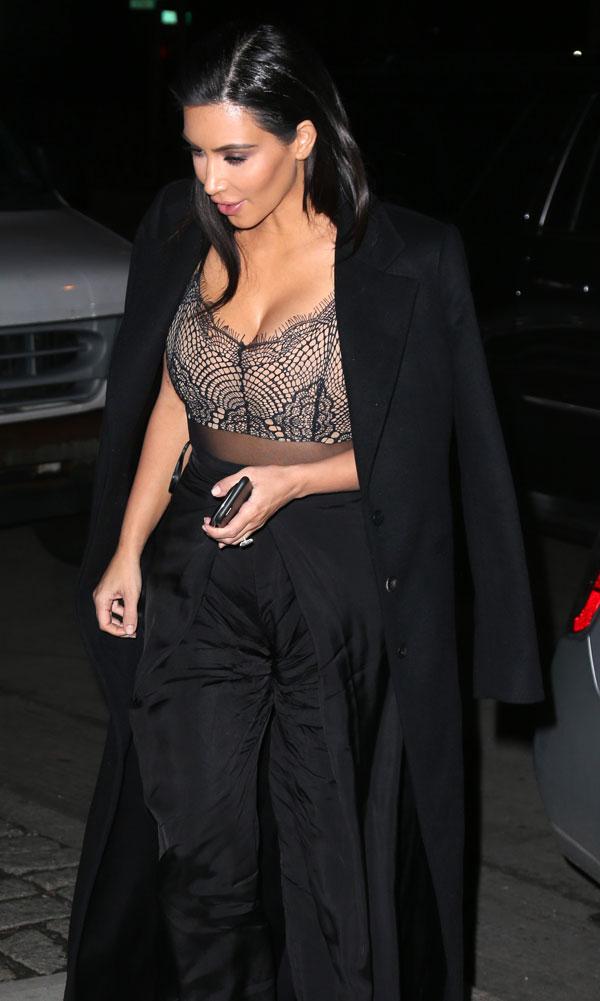 While usually the center of attention, Kim has taken a backseat to stepfather Bruce Jenner this week, as he prepares for his big gender reveal interview with Diane Sawyer.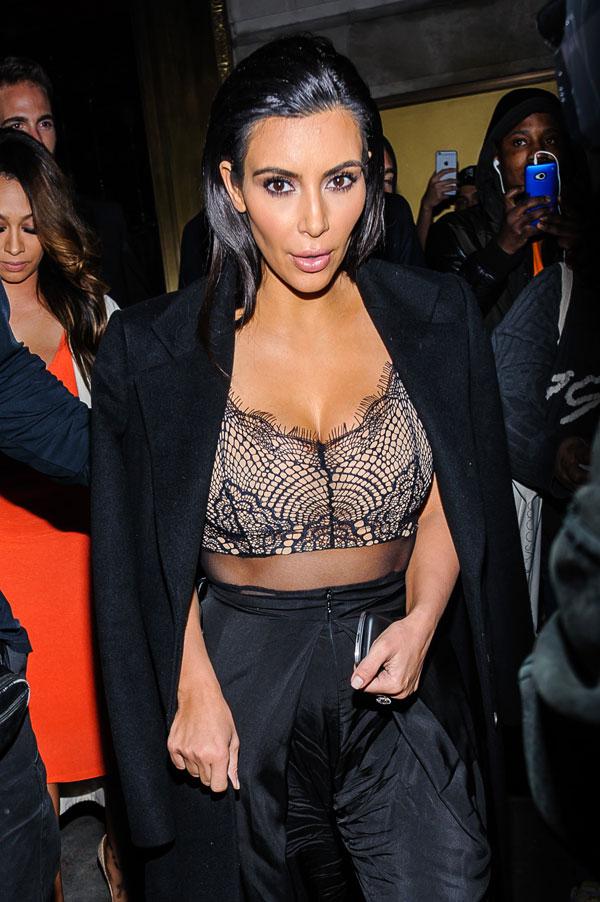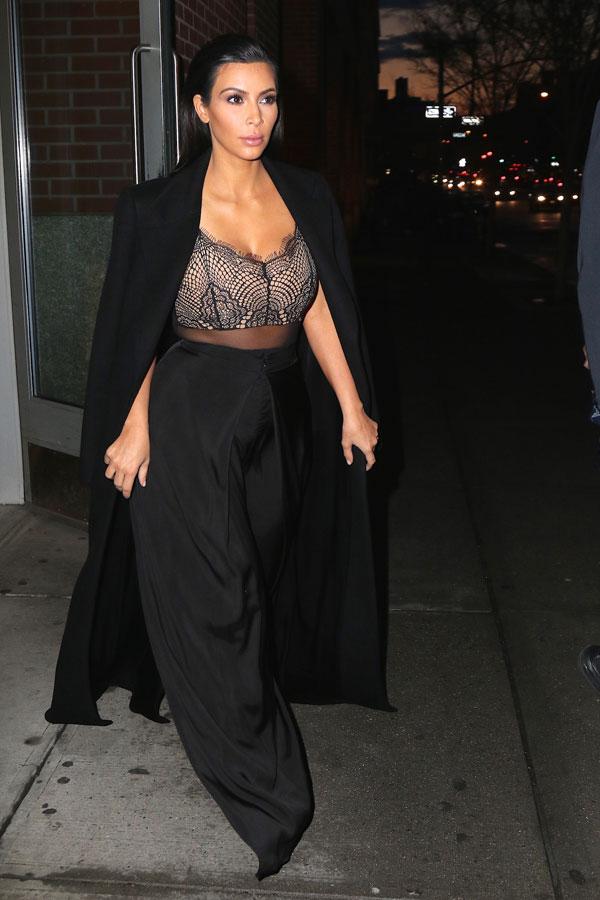 Residual tension might have led Bruce's son Brody to keep her at an arm's length from his dad, with suspicion she's spying for Kris Jenner.