Fashion Flop: Kanye West's Yeezy Season Show At New York Fashion Week Receives Poor Reviews – See Why!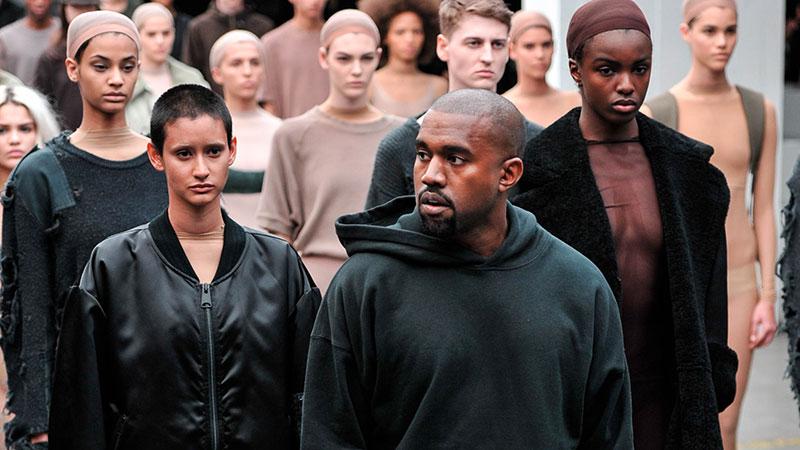 You can't win at everything, Yeezy. Kanye West's first season show at New York Fashion Week received with less than favorable reviews.
To start off on a positive note, Kanye chose to use a nice variety of models, all of whom were different shapes and ethnicities. And according to Monic Perez, who appeared in the show, Kanye was "involved in absolutely everything." Props to Yeezus!
As for the clothes themselves, they were very – err – interesting. From nude body stockings to camo jackets and wig caps, Kanye ventured into some very minimalist territory.
Article continues below advertisement
Unfortunately, many reviewers were unimpressed by Yeezy's big debut, including Refinery29:
"In terms of the collection itself, things weren't as revolutionary – or 'pavement-cracking' – as promised. It was a lineup of oversized jackets, sweatshirts, sweaters, and leggings, interspersed with Vanessa Beecroft-esque nude-colored underwear. A camo parka that Kim Kardashian also wore was a highlight, and we thought the oversized backpack was a clever accessory that'll probably make it into a healthy stack of editorials."
Twitter users were equally – and more crudely – uninspired.
PRODUCTION PLS EMBED:
It probably didn't help that baby North had a crying fit during the show, either. After disturbing nearby celebs – including Beyoncé, Jay Z and Anna Wintour – North was swiftly taken backstage where she could continue her fit in peace.
The moral of the story is, maybe he should be sticking to music after all.
Of course, Kanye has been a bit of a fashion icon for years – just ask him:
http://instagram.com/p/y49m-ilA1J/?modal=true