Girl Fight! Nick Lachey's Wife Vanessa Wants 'To Have It Out' With Jessica Simpson -- Why They're At War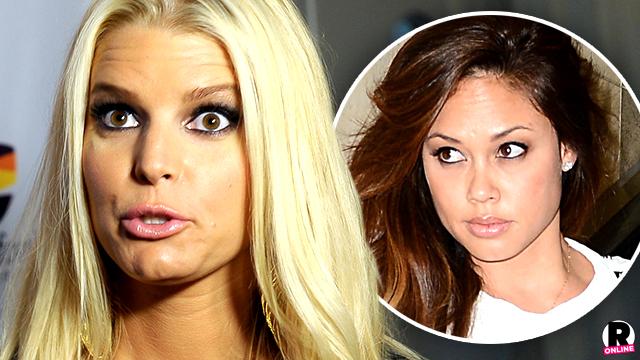 Jessica Simpson and Nick Lachey have been divorced for nearly a decade, but their split just keeps getting messier! In the latest round, RadarOnline.com has learned Lachey's wife, Vanessa, is telling friends she's ready to take Simpson down for bashing her man.
As RadarOnline.com previously reported, Simpson recently said that her "biggest money mistake" was marrying Lachey, which cost her a whopping $12 million after their divorce.
Article continues below advertisement
After the public dig, "Vanessa is steaming mad and out for revenge!" an insider told RadarOnline.com.
"She gets really pissed when Jessica talks about Nick because it's never complimentary," the source continued, "but this was a real low blow."
What's more, the source explained "She can't believe she's still going on about that money! Vanessa and Nick live a very modest life compared to Jess. Jessica makes out that he walked out with all her cash and left her destitute - well that's total baloney!" Indeed, Simpson's clothing business is thriving, and expected to turn over close to a billion dollars next year.
According to the insider, Simpson should just count her blessings -- and her money.
Said the source, "Vanessa's sick of the public digs. She wants to have it out with Jessica and remind her she'd be nothing if it wasn't for Nick."