Rock Bottom! Jessica Simpson's Family Pushing For In-Home Rehab, Shocking Report Claims -- Why She Won't Go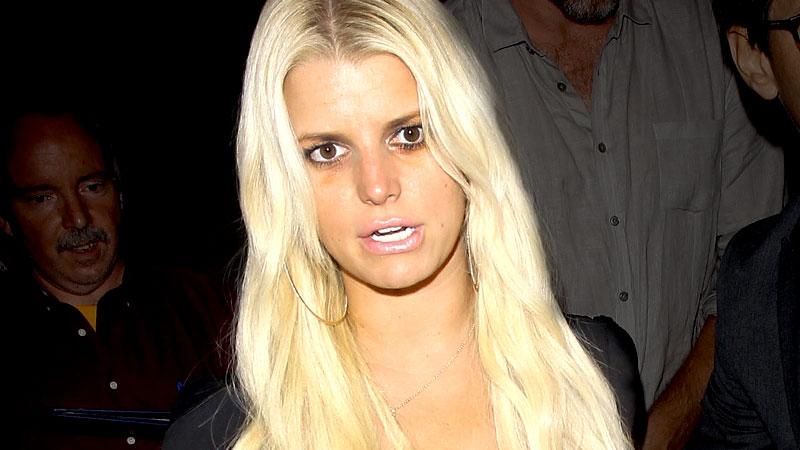 Jessica Simpson's erratic behavior has her family increasingly disturbed, according to a new report -- and her boozing has gotten so bad, sources claim, that they want her to go to rehab!
"She has a substance-abuse problem," a source told In Touch magazine about the 35-year-old.
"She's taking Adderall and anti-anxiety pills. And on top of that, she drinks."
The report claims that her husband, Eric Johnson, as well as her parents, Tina and Joe Simpson and sister Ashlee, are finally in agreement that she needs professional help.
Article continues below advertisement
"They've known for a while that she has a problem," the source said. But after fans slammed Simpson for appearing "wasted" during an HSN appearance, it "was a huge wakeup call." Both HSN and reps for Simpson insist she was 100% sober, but her family is still concerned.
"Whenever they've talked about her drinking in the past, Jessica would deny it — and since she supports everyone financially, no one pushed her," the source said.
But instead of checking into a 28-day program, Simpson's relatives are reportedly trying a different approach.
"The family is already looking into in-home recovery programs and high-profile rehab centers," the source claimed. "They're leaning toward in-home, because they know Jessica will never agree to be separated from her children (daughter Maxwell, 3, and son Ace, 21 months.) Everyone is hoping that if they find the perfect option, Jessica will finally accept the help she needs."