Still At War! 9 Reasons Why Jessica Simpson & Nick Lachey Hate Each Other Years After Their Divorce: Cheating, Her Father & More!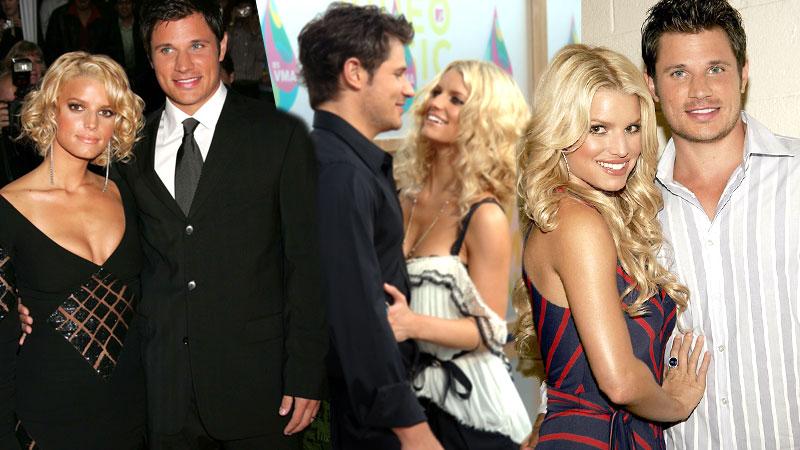 Jessica Simpson and Nick Lachey have been at war ever since their divorce almost a decade ago and RadarOnline.com has a gallery of the secrets from the past that keep them fighting today.
Article continues below advertisement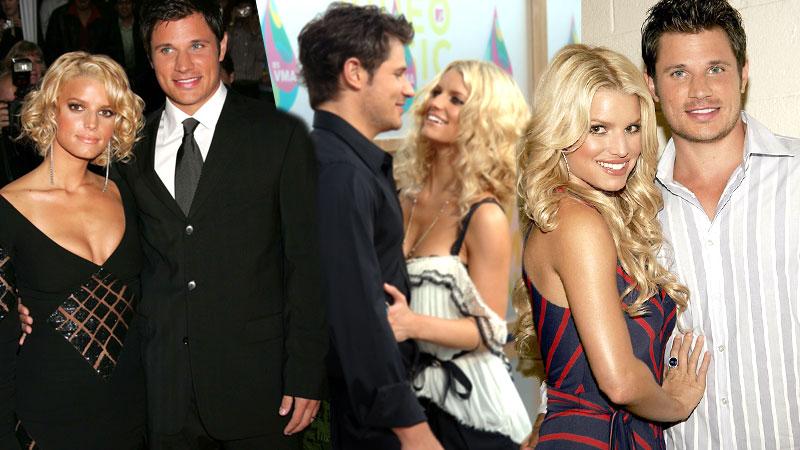 Jessica Simpson,People's Choice Awards,Pasadena, California.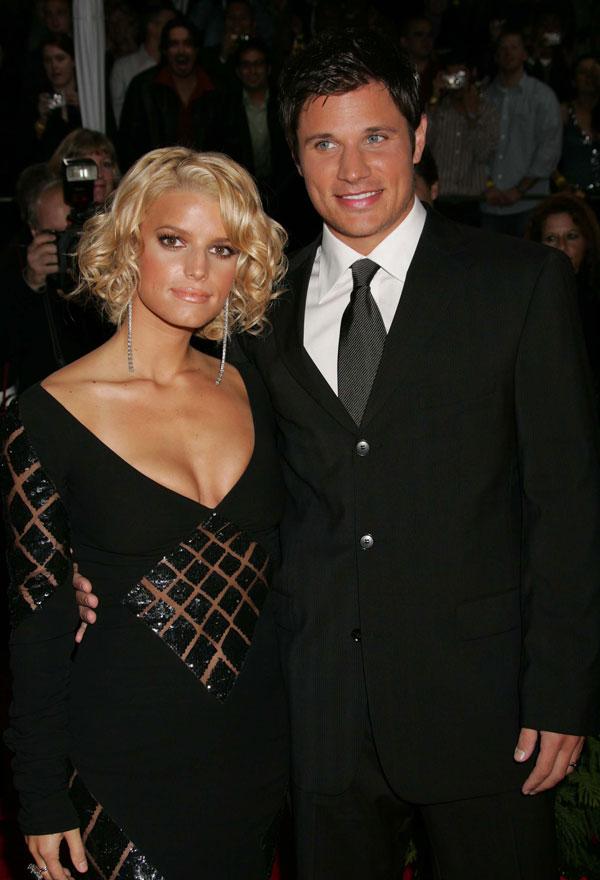 The fairy tale relationship that spawned the reality show Newlyweds began with a breakup. Simpson and Lachey fell in love in 1999 but broke up for five months in 2001. They got back together after the September 11th attacks and tied the knot on October 26, 2002. Simpson revealed that since her father gave her a purity ring when she was 12, she remained a virgin until her wedding night. "Of all the things about myself, staying a virgin until my wedding night is the thing that makes me most proud. I've been with men who've dumped me because they couldn't believe I really didn't want to have sex," Simpson previously said.
Article continues below advertisement
BEST OF 2004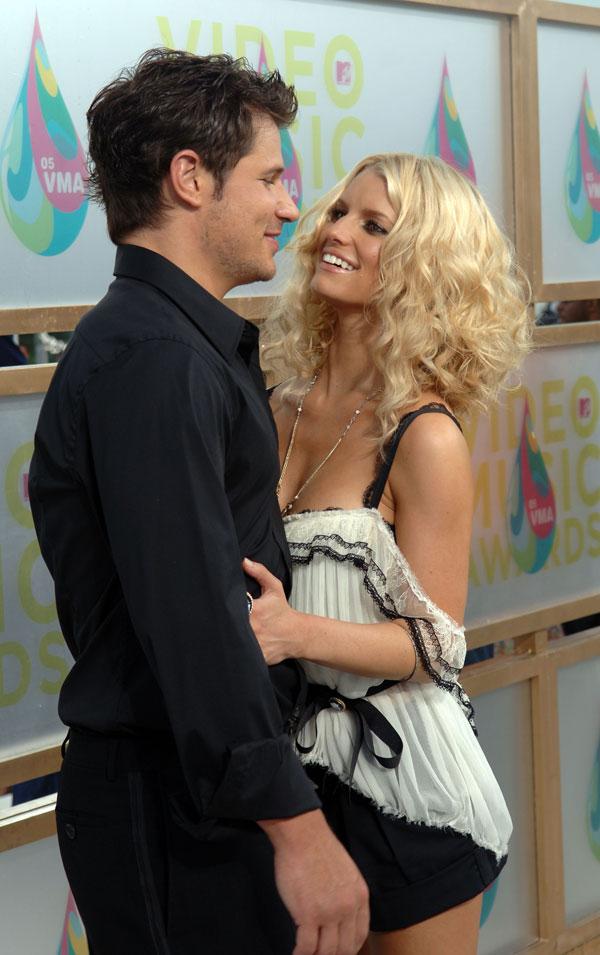 However, as her career skyrocketed and Lachey's crashed rumors began that she was seeking attention from other men. According to Jackass star Bam Margera, the two had sex while they were filming the Dukes of Hazzard. He told Howard Stern they "wound up at her parent's house drinking margaritas and it went from there." He also told Stern he "left at 8 in the morning," and admitted "she looked good I can't deny that," when asked if she looked good naked. Simpson denied his claims.
Article continues below advertisement
2005 ESPY Awards Arrivals – Hollywood, California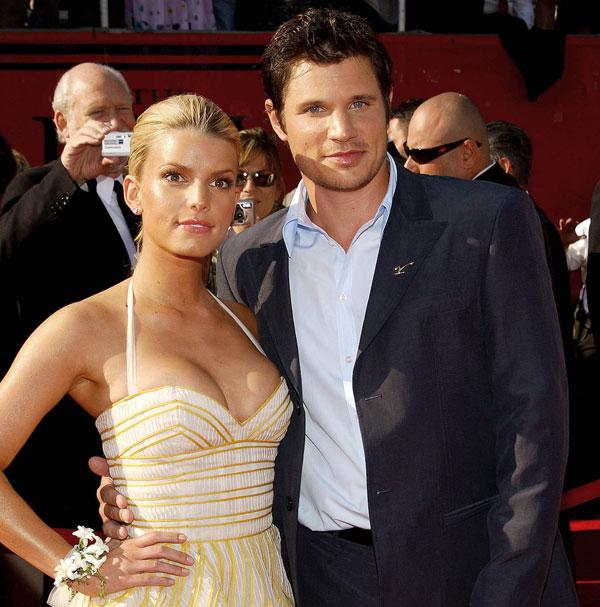 A year after they split Lachey fired a shot at his ex-wife. "I don't know if there were other men. But if she did cheat, it was the result of something bigger, not the reason we didn't work," he told Rolling Stone magazine. "Sometimes I think it would be easier if I had just walked in the house and found her in bed with a guy. That would be clear-cut. End of story. I wouldn't have to deal with the uncertainty of adultery."
Article continues below advertisement
BEST OF 2004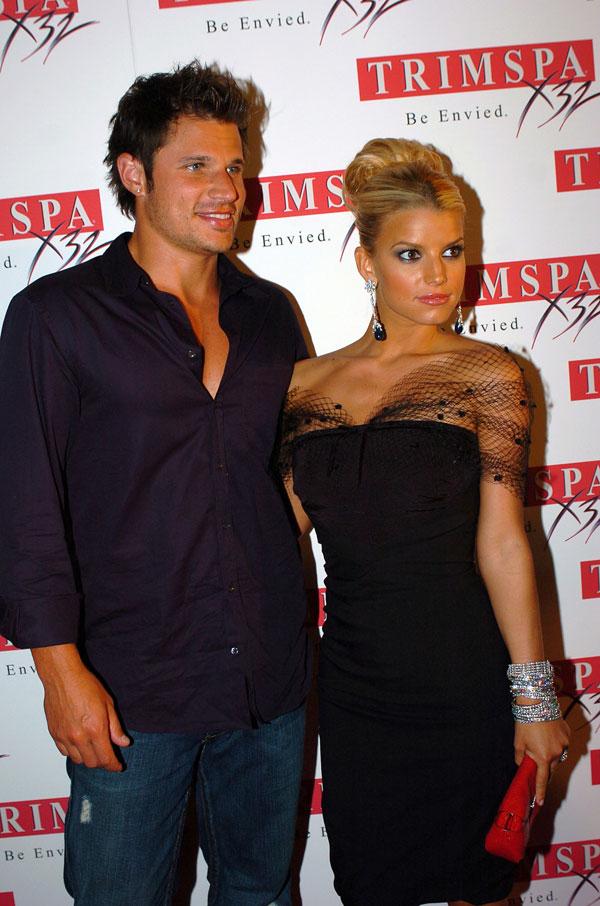 A major problem in their relationship was her father, Joe Simpson, and Lachey blamed him for problems in their marriage. "I don't pretend to understand Joe. I don't know if he ever liked me. To this day I couldn't say. It was painful. Do I think Joe drove a rift between us? No. Was he an influence in our marriage? Absolutely," he told Rolling Stone magazine.
Article continues below advertisement
BEST OF 2004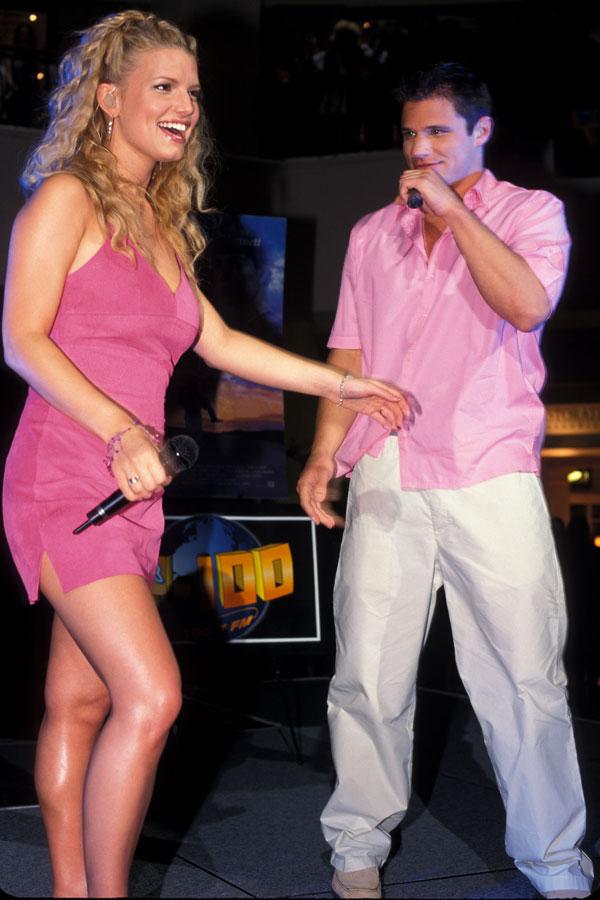 In 2014 The Real Housewives of Orange County introduced Lizzie Rovsek, who had a past with Lachey. On the morning of Feb. 1, 2006 -- two months after Simpson filed for divorce -- he was reportedly spotted leaving the parking garage of Rovsek's Los Angeles apartment, and two nights later, they met up in a West Hollywood nightclub. "Jessica had already heard from friends that Nick had been seeing a 'striking brunette,'" a source told Star magazine. "She was hurt that he might have moved on with a new girlfriend so quickly. She tore into Nick on the phone, demanding to know everything about his relationship with Lizzie."
Article continues below advertisement
IT'S OFFICIAL- Jessica Simpson and Nick Lachey split up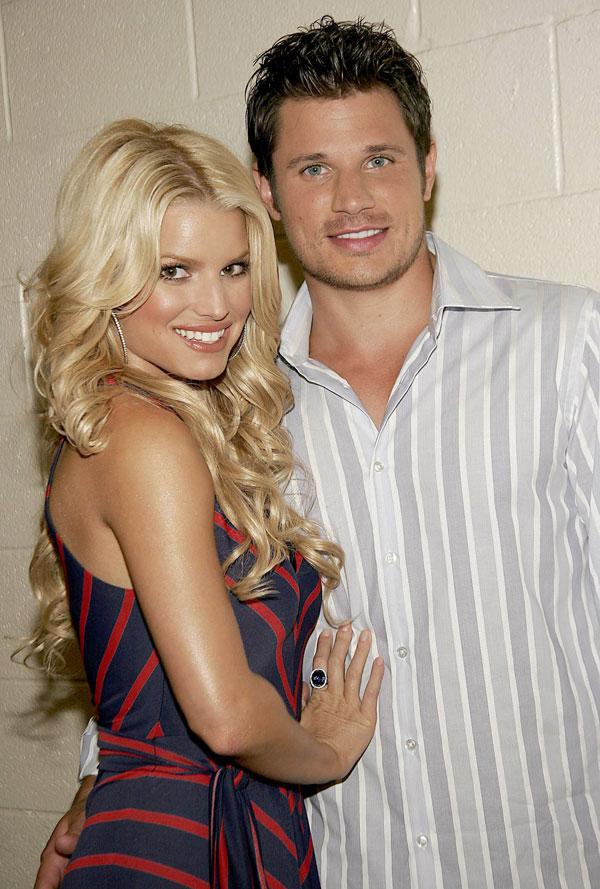 Papa Joe had nothing nice to say about his ex-son-in-law either. "Joe has said that Nick was totally trying to extort Jessica for her money and he wanted her to pay him to go away," a source told Radar. "He said he was asking for a ridiculous amount of money to go away quietly. It was all about the money and nothing else."
Article continues below advertisement
Jessica Simpson goes for dinner at Abe & Arthur's with Joe Simpson in NYC wearing a New Kids on the Block tee shirt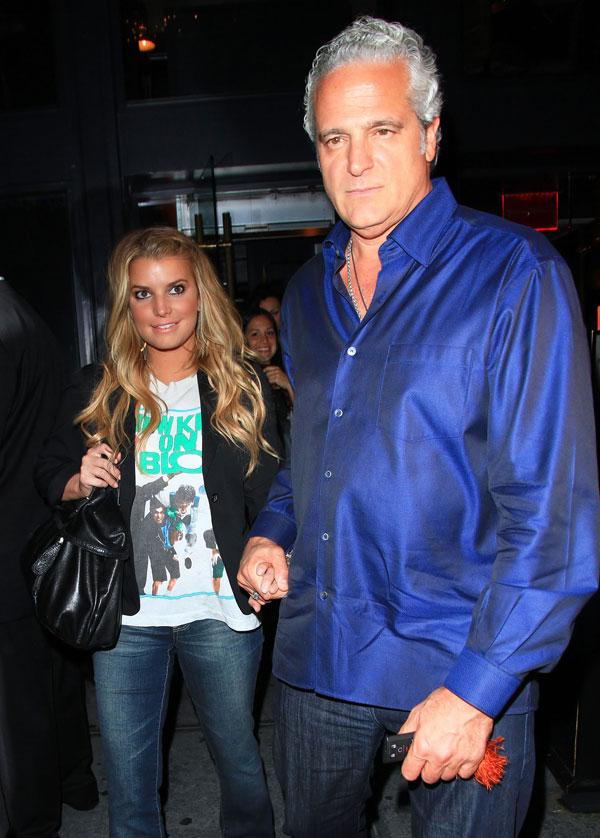 Joe Simpson told the source that he regretted the marriage for his daughter. "Joe said that Jessica deserved someone so much better than Nick," the insider claimed. "He said he was completely not right for her and he was so bitter at the end. He was jealous of all of Jessica's success."
Article continues below advertisement
Jessica Simpson & Nordstrom Present A Fashion Show At The Grove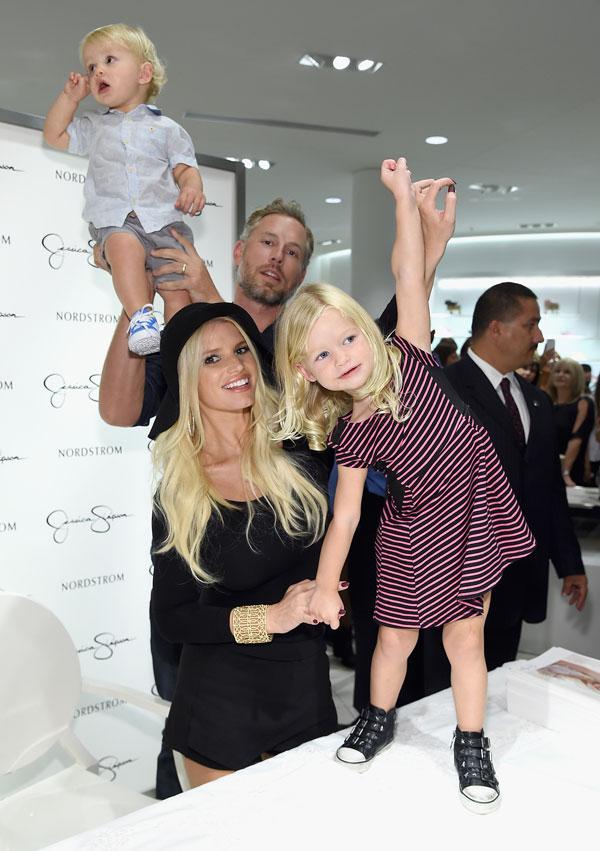 The couple divorced in 2006, and each have remarried with two children, but Lachey rudely told Jenny McCarthy on her Sirius radio show in 2014 that he was grateful that they never procreated: "In our situation, that was probably the best thing that could have ever happened that we didn't have kids."
Article continues below advertisement
The Gosselaars and Lacheys Visit Disneyland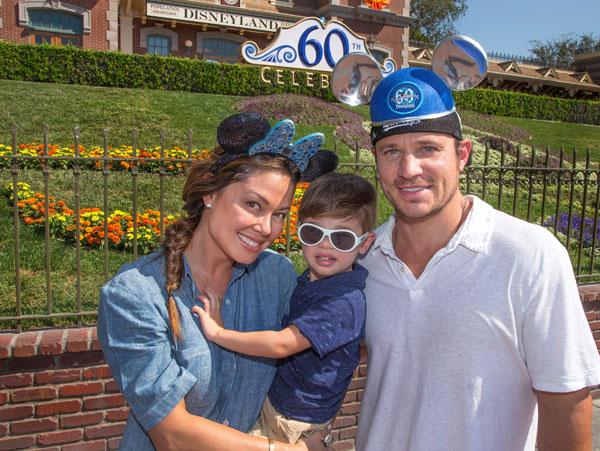 And now Simpson has said that her "biggest money mistake" was marrying Lachey, which cost her a whopping $12 million after their divorce. What do you think about Simpson and Lachey and their decade of fights? Sound off in the comments below.