Back Together! Inside Jenelle Evans & Nathan Griffith's Secret Reunion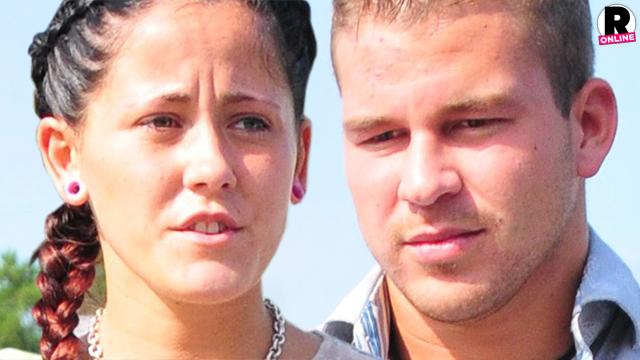 Just two weeks after Jenelle Evans was busted for assault and battery for getting into a fight with her ex-fiance Nathan Griffith's girlfriend, the formerly engaged couple's relationship has taken another shocking turn: A friend of the MTV stars tells RadarOnline.com exclusively that Evans and Griffith met up in secret on Sept. 3!
"Yesterday, Jenelle and Nathan did meet up," the pal reveals.
Evans, who has moved away from the home she once shared with Griffith in Myrtle Beach, S.C., drove two hours to have lunch with Griffith.
Article continues below advertisement
"They went to a local restaurant in Myrtle Beach," the source says. "Jenelle was in town in Myrtle for an appointment and that's why they met up. She was passing through there anyways."
But the lunch-date wasn't a romantic meet-up at all.
Instead, the source says that Evans set up the lunch "so that Nathan could see their son Kai."
And much unlike their last reunion when cops were called, this time, Evans and Griffith were able to behave like mature adults.
"Jenelle and Nathan were civil and didn't talk much," the source says. "They talked just strictly about Kai."
While Evans was mad about her most recent arrest, little Kai was thrilled to see his father.
"Kai doesn't understand at the moment that his parents are broken up because he is only 14 months old," the source says. "So Kai was super excited to see Nathan and said, 'Dada!' when he saw Nathan walk up."
Article continues below advertisement
"It almost made Jenelle cry to see Nathan and Kaiser so happy to spend time together," the source says. "Jenelle felt like Nathan was really hurt being away from Kai so long."
But the feelings of empathy quickly faded away when "she came to find out that Nathan enrolled back in college and has been busy," the source says. "She had no idea that he did that because she has been ignoring his calls."
"Jenelle was upset about what happened when she was arrested," the source explains.
And after all that Griffith has put Evans through, she is not sure what is going to happen regarding custody of Kai.
"Nothing is happening so far," the source says.
"In the state of South Carolina, if no custody is in place, then I have full rights," Evans previously told Radar.
What do you think about their current custody arrangement? Should Evans allow Griffith to see their son more often — or is the toddler better off with staying with his mama?