Shocking Details! Inside Rosemary Kennedy's Disastrous Lobotomy, Ordered By Her Father -- Abandoned For 20 Years!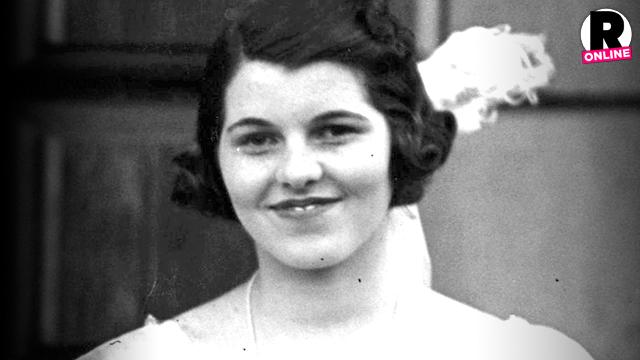 The Kennedy clan is one of the most revered families in the country -- but also one of the most tragic. Known as Camelot, and American Royalty, the Kennedy's have captured the fascination of the world, both through their political prowess and through their disastrous history of heartbreak. Now, nearly ten years after Rosemary Kennedy's death, People Magazine
has revealed new details about her life, and the calamitous decision by her father Joe to lobotomize her at age 23.
Article continues below advertisement
For high-profile families of wealth and means, having an intellectually disabled daughter could be difficult and shameful in the early 1900's, before society and medicine established a better understanding for the causes and treatments for developmental delays. In her new book, Rosemary: The Hidden Kennedy Daughter, Kate Larson gives a never-before-revealed account of the events that lead to Rosemary's tragic story, and her life was like before and after her devastating lobotomy.
When Rose Kennedy was in labor with Rosemary, the nurse on duty was afraid to deliver the baby until a doctor could be found. As such, the nurse pushed Rosemary's head back into the birth canal for two hours until the doctor arrived. As a result, Rosemary was deprived of vital oxygen, which led to irreversible damage to her brain.
Her family discovered the scope of the damage as Rosemary grew into a toddler and then a young woman. Larson explains that while the family tried to incorporate her into their social scene, making sure she attended parties and that she was always asked to dance, Rosemary's condition made her prone to tantrums that sometimes became violent. To make matters more complicated, Rosemary had begun blossoming into a woman, and the family feared that she could become pregnant and derail their son's political plans. "The family tried to protect her," Larson said. "But the situation was a ticking time bomb."
Article continues below advertisement
But despite her cognitive difficulties, Rosemary was still able to express herself, and cared deeply for Joe. "Darling Daddy," the 22-year-old wrote in a 1940 letter to her father, "I am so fond of you. And I love you so very much."
In 1941, in an effort to his daughter more docile, Joe scheduled Rosemary for an experimental procedure -- a lobotomy. Larson details how doctors drilled holes into the young woman's skull, and used a spatula, turning and scraping her frontal lobes. The procedure was "botched" and Rosemary was left with the mental capacity of a toddler.
Rosemary, spent seven years in an upstate New York mental hospital. After that, her father sent her to St. Coletta, a facility in Wisconsin, and he never saw her again.
It was not until 1961 after Joe's stroke -- 20 years after Rosemary's lobotomy -- that her siblings finally learned the truth about her whereabouts. When her family finally came to visit her, Rosemary ran to her mother Rose. But when Rose opened her arms to embrace her daughter after all those years, she was instead greeted with a shriek as Rosemary beat on her mother's chest. Proof, Larsen contends, that despite her diminished mental state, Rosemary was still acutely aware that her mother had abandoned her in her time of need.