RFK Jr.'s New Bride Cheryl Hines Caught In Her Own Cheating Scandal — She was Still Married To First Hubby When They Met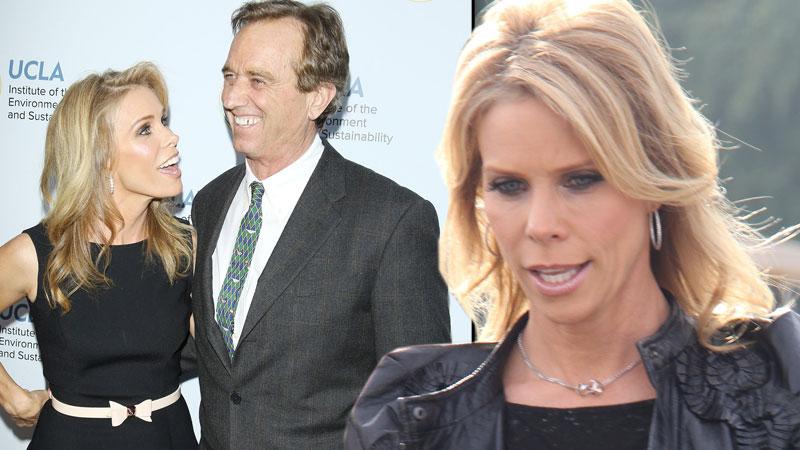 Robert F. Kennedy Jr.'s new bride Cheryl Hines has been caught in her own cheating scandal.
Kennedy allegedly was unfaithful to Hines during their engagement, but she first hooked up with him while still married to her first husband, Paul Young.
The new issue of The National ENQUIRER reveals that in an interview with The New York Times, Kennedy spilled the beans while recalling how Hines' Curb Your Enthusiasm co-star, Larry David, tried to play matchmaker.
Article continues below advertisement
Sparks flew on the ski slopes even though "I was separated at the time, and Cheryl was still married," Kennedy said.
Although the article claimed romance didn't develop until later, as The ENQUIRER points out, it proves the two were involved BEFORE producer Young slapped Hines with divorce papers on July 20, 2010.
"Cheryl may have two-timed her hubby," a source said.
And according to a previous ENQUIRER exclusive, Kennedy, 60, cheated on Hines, 48, with a 42-year-old divorcee he met at his Armonk, New York gym. Sources said the woman had no idea Kennedy was in a serious relationship with Hines.
Kennedy has had a troubled past with women. His estranged wife, Mary Richardson, tragically committed suicide by hanging herself in the barn of her Bedford, New York home in 2012 at age 52.
Political scion Kennedy married Hines on Aug. 2 at the Kennedy family compound on Cape Cod.
For more on the story, pick up the latest issue of The National ENQUIRER, on newsstands everywhere Thursday.