Mary Kennedy's Family Hired Investigators To Look Into Her Death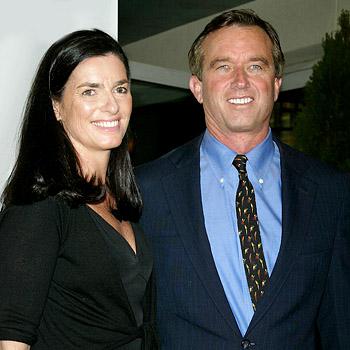 The family of Mary Richardson Kennedy was so convinced there were "unanswered questions" surrounding her death by hanging, they hired a high-profile Washington, DC firm, Investigative Group International, to look into the suicide.
"It was definitely my impression that they were pursuing a wrongful-death action," a confidant of Mary's who was interviewed by the investigators told the New York Post. "They had the same concerns I had about the crime scene."
Article continues below advertisement
RadarOnline.com broke the news that Richardson Kennedy committed suicide by hanging herself in the barn of her Bedford, NY home.
She and RFK Jr were estranged at the time, with Mary suffering serious financial hardship and living in fear that Kennedy was about to get full custody of their children.
And from the beginning after the death, her family and Kennedy were at odds over why Mary had died.
In communications obtained by The Post, a Richardson family member requested that investigators help in "establishing Bobby's activities and whereabouts in the days preceding Mary's death." And at least one of Mary's friends who was interviewed was asked about Mary's state of mind and deteriorating relationship with her estranged husband, the son of assassinated Sen. Robert F. Kennedy.
Asked for comment by The Post, Mary's family responded, "The Richardson family continues to grieve for their sister Mary, and they have no comment at this time."
Robert Kennedy Jr. has never been accused of any wrongdoing and is now dating actress Cheryl Hines.
RELATED STORIES:
Autopsy Suggests Mary Richardson Kennedy May Have Tried To Stop Suicide
Mary Kennedy's Toxicology Report: Anti-Depressants In Her System When She Committed Suicide