Shocking Snub! Frances Bean Cobain Didn't Tell Courtney Love About Her Secret Wedding To Musician Isaiah Silva –– Informed Mother With Phone Call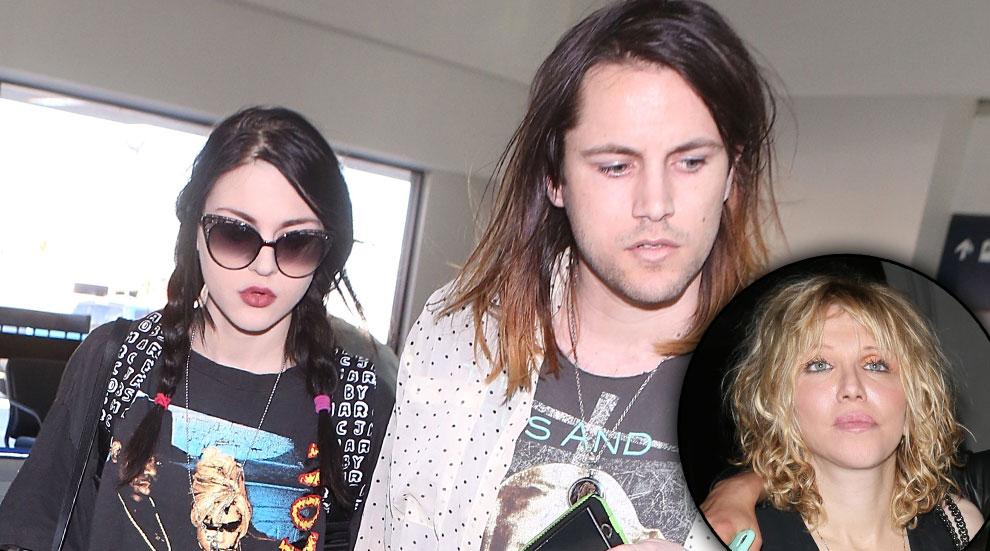 Frances Bean Cobain blindsided mother Courtney Love with news of her recent wedding to musician Isaiah Silva, RadarOnline.com has learned.
The music legend's daughter waited until after the "I do's" were exchanged, to ring her mother on the phone.
"Courtney is sad she wasn't there," insiders told the UK's Mirror, "but she totally understands that Frances is her own person and she's happy to let her do her own thing."
Article continues below advertisement
Like her late father Kurt -- the Nirvana singer who married the enigmatic Hole singer with just eight people present in Hawaii 23 years ago -- the grunge heiress valued privacy over publicity in her nuptials to Silva, a Yorba Linda, Calif. native who's been her love of five years.
"She only invited a close circle of friends to the party, and then phoned her mom afterwards to tell her the good news," insiders said. "Frances is totally in love with Isaiah, but she's never been one to broadcast it to the world."