EXCLUSIVE INTERVIEW: Courtney Love Suggested Snorting Kurt Cobain's Ashes -- Claims Author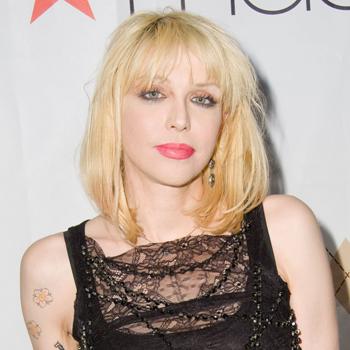 Courtney Love is known for her die hard love of her late husband, Kurt Cobain, but was she SO in love that she'd go as far as snorting his ashes?
In an exclusive interview with RadarOnline.com, rock journalist turned author Neil Strauss reveals that's exactly what Courtney suggested doing with her late husband's remains during a bizarre interview he had with the Hole front woman.
Article continues below advertisement
"She was serious when she made the suggestion," Strauss revealed. "She actually said she would offer his ashes to me first to snort and then said she would like them.
"But the idea was nixed as I don't do coke."
Some of the details of their intriguing conversation are included the UK version of Strauss' new book Everyone Loves You When You Are Dead.
And RadarOnline.com has obtained an exclusive sneak peak of the bizarre exchange:
"The place was Courtney Love's house in Los Angeles. The time was very late. The moment was when she leaped off her bed and suddenly said . . .
"COURTNEY LOVE: Say hi to Kurt.
"She walks to a dresser, pulls open a drawer, and removes a square-shaped tin. She removes the lid, revealing a plastic bag full of white ashes. A faint smell of jasmine emanates from the tin.
"LOVE: Too bad you don't do coke. Otherwise I'd suggest taking a metal straw to it.
Article continues below advertisement
"STRAUSS: Yeah, I don't think that would be the right thing to do.
"LOVE: I'd like to though.
Courtney Love Posts Racey Photos On Her Facebook Page
In his new book, Strauss details the best of his interviews with rock 'n' roll royalty and the elite of the acting and entertainment worlds, including Madonna, Lady Gaga, Snoop Dogg, Ozzy Obourne, Tom Cruise, Zac Efron, Prince and Britney Spears.
Everyone Loves You When You're Dead is available on Amazon from March 15.