Hypocrite? Vegan Ellen DeGeneres Launches Leather & Suede Shoe Line -- Critics SLAM She's 'All About The Money'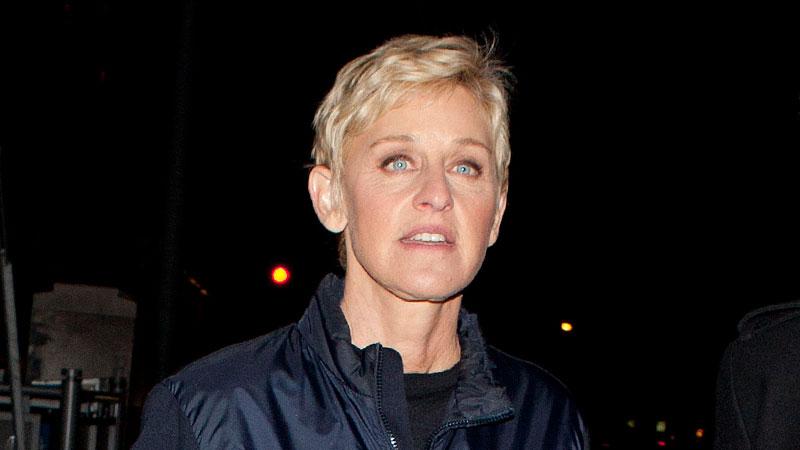 Vegan animal rights activist Ellen DeGeneres is being criticized for launching a leather and suede shoe collection, as fans beg the talk show host reverse the decision before the footwear is produced.
"I personally chose to go vegan because I educated myself on factory farming and cruelty to animals, and I suddenly realized that what was on my plate were living things with feelings. I just couldn't disconnect myself from it any longer," DeGeneres has stated in the past.
Article continues below advertisement
As such, loyal fans were stunned to learn her lifestyle brand, E.D. would be expanding to include collection of leather and suede shoes. DeGeneres has partnered with the Camuto Group to produce the footwear in Brazil.
The collection, being sold at Bergdorf Goodman, features items like the suede Grace ankle boot for $250 and the Patty Point Toe cashmere pump for $230.00. The pump features leather insole lining.
An online petition criticizing the line has already racked up more than 3,500 signatures.
Meanwhile, journalist and prominent animal rights activist, Jane Velez Mitchell wrote on her blog, JaneUnchained, "This is very sad! I was a huge fan until this. What's next... conversion therapy? How can Ellen have a very public epiphany about the unnecessary torture/slaughter of billions of animals for food/leather and then.... OOOPS! Let's kill more so I can make money on shoes! Don't you have enough money Ellen? Really."
Article continues below advertisement
Interestingly, DeGeneres' E.D. website doesn't include the suede and cashmere shoes, as the DoDo website noted.
"Omitting the leather products from Ms. Degeneres' website is clearly a choice and public relations strategy to not alienate her large vegan fan base. Other items in the line include T-shirts with cute drawings of goats and dogs. There is also a cheese cutting board in the form of a pig and cheese knives — items that seem incongruous to a vegan lifestyle," the report noted. "Vegans do not eat any animal products, including dairy products," Dodo reported.
"It's obviously all about the money for her. She doesn't give a damn about the animals," Sarah Winnick, an Ellen fan and animal advocate told Dodo. "And, she is demeaning workers here in America by sending jobs overseas. She could have easily manufactured a vegan shoe line right here in Los Angeles."
A store clerk at Bergdorf Goodman confirmed to Radar that the shoes in DeGeneres collection did include leather, suede and cashmere, as well as linen and cloth.
DeGeneres' rep didn't immediately respond to request for comment.