Like Mother, Like Daughter? Chelsea Clinton's Diva Demands For Book Tour Exposed -- No Pictures, No Hillary Questions & More!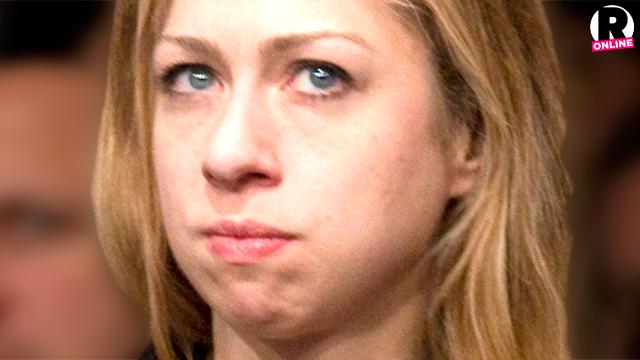 Hillary Clinton already has a reputation for diva demands, and now RadarOnline.com has learned that daughter Chelsea is following in her footsteps!
Insiders told RadarOnline.com the former first daughter is making over-the-top requests while on tour promoting her new book It's Your World: Get Informed, Get Inspired, and Get Going.
In just one example, she's slated to stop in Pasadena, California on October 7, 2015, at 6:30 at Vroman's bookstore but according to a source, "There has been very little interest in the event and there are plenty of tickets available. The book hasn't been doing that well for sales, and there isn't a big crowd expected."
Article continues below advertisement
Nevertheless, "Chelsea's handlers have dictated that there will be no selfies with the kids, parents or anyone else with her," the source told RadarOnline.com. "She also won't be doing a reading or answering any questions. There will be extra security on stand-by because there is concern political bloggers will want to confront Chelsea about Hillary's ongoing e-mail scandal. Anyone asking any questions, or saying anything other than hello to Chelsea will be escorted off the premises. She will be having as minimal interaction with the people that are coming as possible."
According to a bookstore employee, as of Monday afternoon, only 86 copies of the book, which retails for $18.99 have been sold, and "plenty of tickets for the event are still available."
Fans will have the opportunity to photograph Chelsea in a designated area of the store, for only five minutes.
As RadarOnline.com previously reported, the University of Missouri at Kansas, had paid $65,000 to have Chelsea appear at an event in 2014.
The university had originally asked mother Hillary Clinton to attend the gala luncheon, but when they received word of her $275,000 speaking fee, they opted for the next best thing.
Our source added, "If Chelsea is hoping to get votes for her mom on this book tour, she isn't winning any with this behavior. She isn't a celebrity and clearly thinks she is a much bigger deal than she really is."
The source said, "Chelsea's people have said she is on a very tight schedule and will only be at the signing for an hour. At this rate of pre-sale tickets, the signing will be over in twenty minutes!"