'I Have Cancer': Brooks Ayers Looks To Silence O.C. Housewives Doubting His Health Battle –– Calls Storyline 'Manufactured, Useless Drama'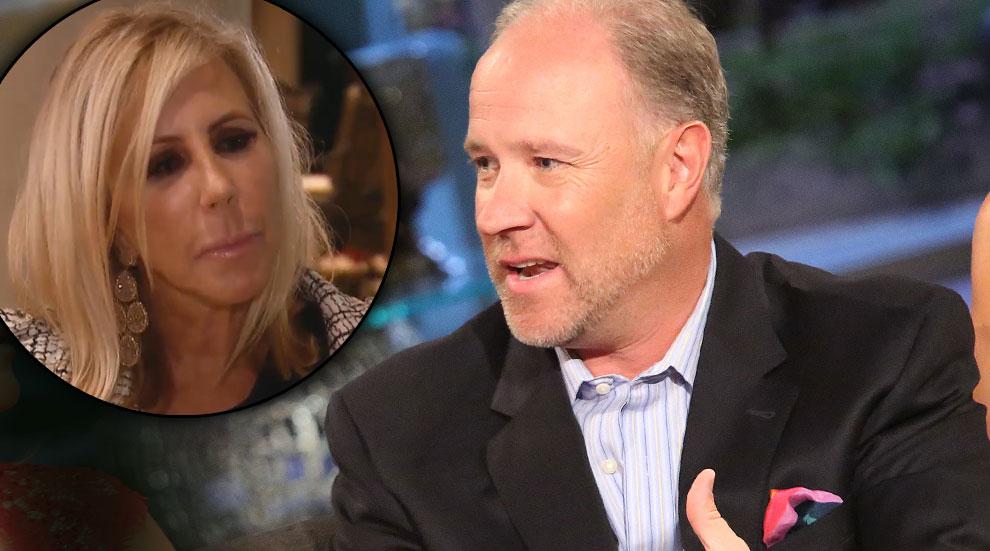 Vicki Gunvalson's ex-beau Brooks Ayers, in an attempt to silence his doubters on the Real Housewives of Orange County, stressed that his cancer battle is real.
"I have cancer," Ayers said in a chat with Entertainment Tonight, saying that his specific diagnosis is Stage 3 Non-Hodgkin's lymphoma, and he'll start a new round of chemotherapy for the blood-based form of cancer in Los Angeles next month.
Ayers said he thinks Bravo producers have showcased others' skepticism over cancer diagnosis his "to create drama ... manufactured drama … and that's sad to me."
Article continues below advertisement
Watch the video on RadarOnline.com
Ayers called the cancer controversy "useless drama that brings on stress that, quite frankly, no one needs and in particular, my situation.
"I've distanced myself in a lot of ways from it ... I'm not running from anything."
Ayers said he's focusing on the positive and not "lying around in a hospice bed," noting that his cancer statistics show "normalized" numbers after a recent round of IV therapy.
As RadarOnline.com previously reported, Vicki nearly had a breakdown coping with the skepticism of her castmates on Monday's edition of the Real Housewives of Orange County, saying that showing them his medical records would be like "feeding a monster that's never going to be full."
Recent episodes have shown the franchise's focal point wilting under the pressure of the health battle, and the naysayers questioning it.
The Real Housewives of Orange County airs Mondays at 9/8c on Bravo.