Problem Child: Brian Williams Causing Havoc At MSNBC -- Colleagues Demoted!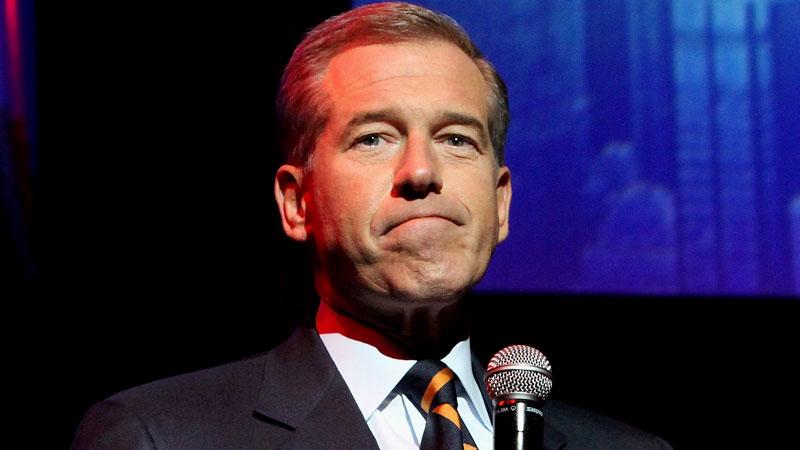 Brian Williams may be fresh off of a suspension for lying on air while anchoring the NBC Nightly News, but according to reports, that isn't stopping him from throwing his weight around ahead of his return to the news desk!
As RadarOnline.com reported, Williams lost his coveted hosting gig after he was caught embellishing details about his wartime reporting. Now, according to Page Six, he has been responsible for at least two of his former colleagues getting "demoted" as they are compelled to join Williams at his significantly less prestigious MSNBC gig, which is set to begin on Tuesday.
Article continues below advertisement
"Brian has been going to town at MSNBC," an insider told Page Six. "He's dictating personnel changes." One of the casualties? Pat Burkey.
Burkey had served as executive producer while Williams was at the Nightly News, and stayed on after Lester Holt took over -- until last week when he was banished to afternoon duty as executive producer at MSNBC.
"Pat's going with Brian, but it's being looked at like a demotion," a source revealed. Another byproduct of the shakeup is that Izzy Povich, MSNBC's former VP of talent and development, will now be on morning coverage as an executive producer.
Network executives like Phil Griffin were quick to explain the shifts as strategic moves for the future of MSNBC. "Izzy and Pat are a formidable team," Griffin said in a memo, "They both have the distinction of having been with MSNBC on our very first day in 1996." Similarly, a rep from MSNBC said, "These were two of the most sought-after positions in news. Dozens of people raised their hands, including lots of résumés from CNN, but ultimately we found two outstanding and homegrown talents to help guide MSNBC dayside back to its hard-news roots."
But according to an insider, these shakeups were not quite as welcome as the network executives would like people to believe. "Pat and Izzy were at MSNBC before, and they rose up. Now they're being forced to go back because of Brian."