More Lies? Brian Williams Faces New Investigation After He Allegedly 'Fabricated, Misrepresented Or Embellished His Accounts'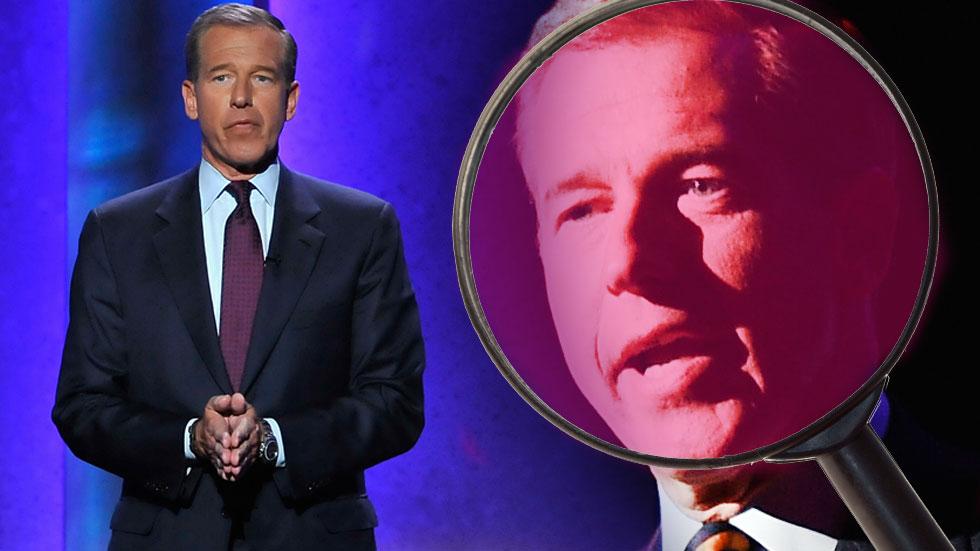 The scandal involving beleaguered news anchor Brian Williams continues to worsen as a new report claims he is undergoing an internal NBC News investigation of six more instances in which he may have "fabricated, misrepresented or embellished his accounts."
"The investigation includes at least one episode that was previously unreported," the New York Times reports two people with inside knowledge of the investigation as revealing.
Article continues below advertisement
The sources claim the statements are "about events from Tahrir Square in Cairo during the Arab Spring."
Additionally, the paper states, "The episodes under review included details of the incident in Iraq in 2003; statements Mr. Williams made about a missile attack while he was traveling in another helicopter over northern Israel in 2006; and the circumstances under which he received a fragment of a helicopter that crashed during the mission to kill Osama bin Laden in 2011."
Several trusted NBC journalists are spearheading this latest round of fact-finding in the ongoing Williams scandal.
As RadarOnline.com reported, 55-year-old Williams was suspended from his position as NBC Nightly News anchor for at least six months after news broke this winter that he misled viewers about being shot down in a helicopter during the Iraq war in 2003.
"In the meantime, everyone is rallying around the interim anchor, Lester Holt, who is truly beloved by everyone," a source told Radar. "Lester doesn't have the ego that Brian had gotten over the years, and it's refreshing for everyone."
It remains to be seen if Williams will be allowed to return to his old job. Notes The New York Times: "The review of Mr. Williams's reporting is not finished and no final conclusions have been reached. When completed, it is expected to form the basis for a decision on whether to bring him back. It is not clear when that decision will be made."