Mutiny On Set! 'Betrayed' NBC Staffers Demand Brian Williams Get The Axe Permanently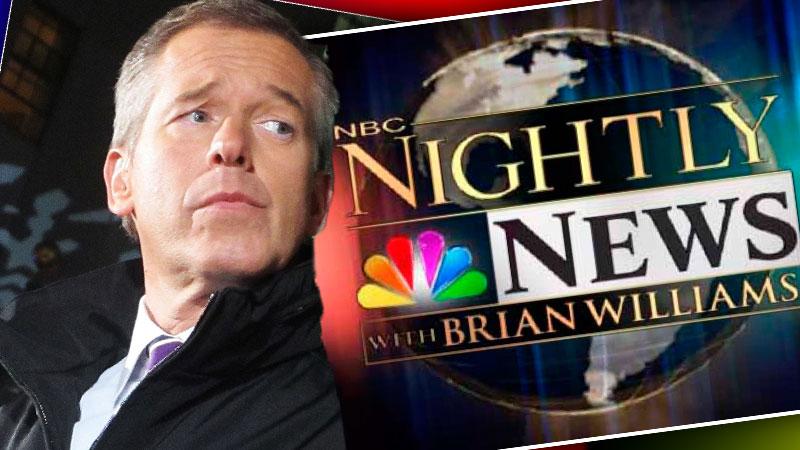 NBC News President called Brian Williams' six-month leave a "severe and appropriate" punishment, but RadarOnline.com has learned that NBC Nightly News staffers are still out for blood! According to sources from the set, producers and crew members on the show have made it clear that if Williams returns in August, they'll go.
Williams' punishment was announced Tuesday after it was revealed he misled viewers about being shot down in a helicopter during the Iraq war in 2003. Fall-out was swift and serious.
Article continues below advertisement
"During a meeting at NBC Universal CEO's Steve Burke's apartment on Tuesday afternoon, Brian was told he wouldn't be allowed to speak publicly about his six month suspension," an insider revealed. No interviews, no surprise appearances on the Tonight Show, or anywhere else. The punishment was absolutely stunning to Brian, as well as staffers of Nightly News."
But they're still angry.
"Staffers are seriously angry and feel betrayed by Brian for jeopardizing the reputation of the news division," an insider revealed. "Emotions are still raw, but many of the producers are saying they will request to be transferred to DATELINE or TODAY if he is allowed to come back."
"In the meantime, everyone is rallying around the interim anchor, Lester Holt, who is truly beloved by everyone," the source continued. "Lester doesn't have the ego that Brian had gotten over the years, and it's refreshing for everyone."
One ally in Williams' corner, however, is NBC News President Deborah Turness, who had lobbied for a lighter punishment, according to insiders.
"She really put up a fight to have Brian's suspension last for no more than three months," the source said. "Six months is a lifetime in network news. Steve Burke pushed back, and insisted it had to be that length."
Ratings for Nightly News while Lester Holt have remained steady, with no significant decline.
On Friday night, Williams' last broadcast before the suspension, viewers tuned out in droves: Ratings were down to 8.4 million from 10.2 million on Wednesday.
If the ratings continue to hold steady during Williams' suspension, "Lester Holt should be named anchor, period," the insider said.