'Tell Brian Williams To Stop Lying': Witnesses Doubt Authenticity Of Other Brian Williams Stories After Iraq Lie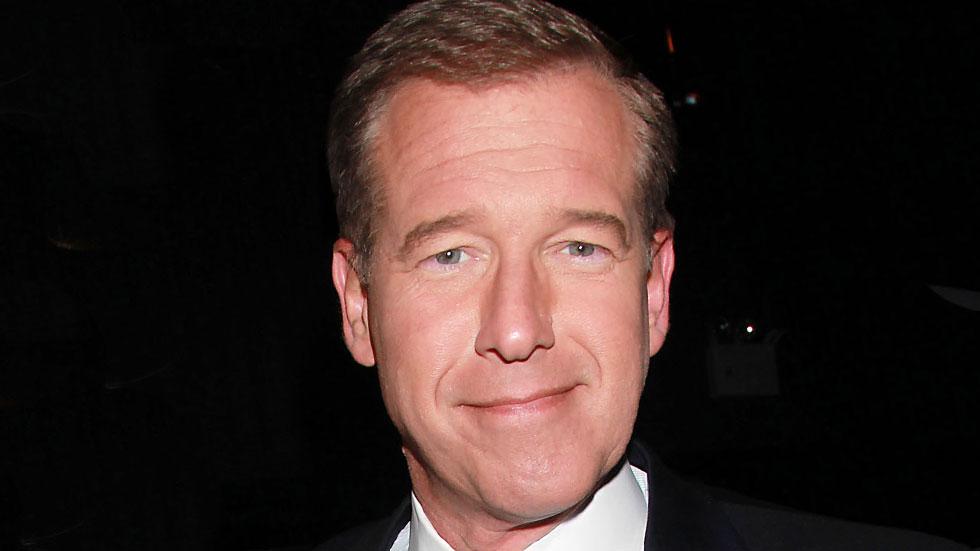 Brian Williams' admitted lie about Iraq has cast question over other tales he's told, including a 2005 Esquire chat where he talked about a gunpoint mugging in New Jersey.
As RadarOnline.com previously reported, the 55-year-old newsman last week confessed to a longtime lie that in 2003, he was aboard a helicopter in Iraq that had been struck by a grenade; in reality, the incident happened, but he was safely aboard a separate plane at the time. The fallout came fast and furious, with Williams taking a sabbatical from NBC Nightly News and canceling an appearance on David Letterman's Late Show.
Article continues below advertisement
In the 2005 Esquire story, Williams said he was "selling Christmas trees out of the back of a truck" in his native Red Bank, New Jersey in the 1970's to help a nearby church, when he was robbed, "looking up at a thug's snub-nosed .38."
He filled in more details to in 2008, saying the robber "made me hand over all the money.
"Merry Christmas, right?" he said. "Of course, I suddenly appreciated the other jobs I thought I hated."
Red Bank residents lashed out at Williams when questioned about the authenticity of the story in the wake of the scandal, with many saying the area wasn't one of high crime at the time.
"I find it hard to believe anyone was held up in this area in the '70s; it was very safe," Danny Murphy told the NY Post. "I would highly doubt he's telling the truth."
Ninety-three-year-old Yolanda DeMaria characterized the area, at the time, as "a small town with a dress shop and a five-and-dime" in which "no one locked their cars.
Article continues below advertisement
"It was a very peaceful town, a lovely town ... it was never dangerous here."
Les Carbone, 85, said he doubts "he was robbed at gunpoint.
"I was born in Red Bank, there were no crimes like that. Tell Brian Williams to stop lying."
After Williams opened up about his Iraq lie, his 2006 claims of seeing corpses floating near his French Quarter hotel -- the Ritz-Carlton New Orleans -- during his coverage of Hurricane Katrina two years later, have fallen into question.
But the one-time general manager of the establishment, Myra deGersdorff, told the paper that "there is no physical way the water was deep enough for a body to float in.
"I don't know what Brian Williams saw or didn't see, but I for sure didn't see any bodies floating."