Amy's Baking Co. Owner Accuses Gordon Ramsay Of Sexual Harassment After Restaurant Closes: 'He's A Lying Bully!'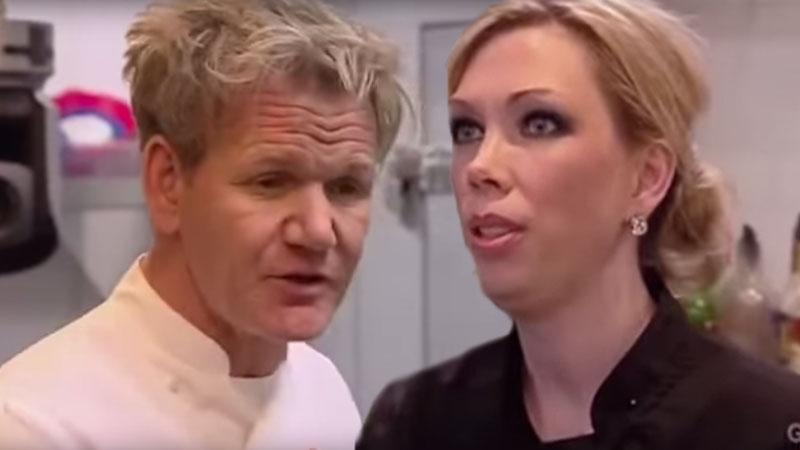 It's finally over for the owners of Amy's Baking Company, the most hated couple to ever appear on Gordon Ramsay's Kitchen Nightmares, but Amy and Samy Bouzaglo aren't going down without a fight!
In an exclusive statement, wife Amy responded to recent claims on Everything PR that the dynamic duo – accused of yelling at customers and stealing their server's tips – was forced to close their restaurant thanks to bad PR.
Article continues below advertisement
"It has been very upsetting to have our name continued to be pulled through the mud," her statement read, noting that Kitchen Nightmares never offered to help improve the couple's restaurant.
"The show was as fake as Gordon's hair, they set us up and edited us to look like lunatics because they did not like how we told them to leave after the second night of filming," she continued.
In a shocking twist, Bouzaglo also claimed that show host Gordon Ramsay had "sexually harassed" her while filming, calling him a "paid, lying BULLY" who was put in his place when 16 of his servers allegedly sued him over unpaid wages this year.
MORE ON:
Kitchen Nightmares
In the end, Bouzaglo insisted that Amy's Baking Company had continued success, despite less-than favorable press.
"We decided to sell our restaurant," she said. "We did not lose it or close it because of bad publicity!"
Gordon Ramsay and Kitchen Nightmares have yet to respond for comment.