Exclusive
Wh-oops! ABC Execs Take Back 'The View' From Whoopi Goldberg's Grip, 'Blame' Comedian For Tanking Show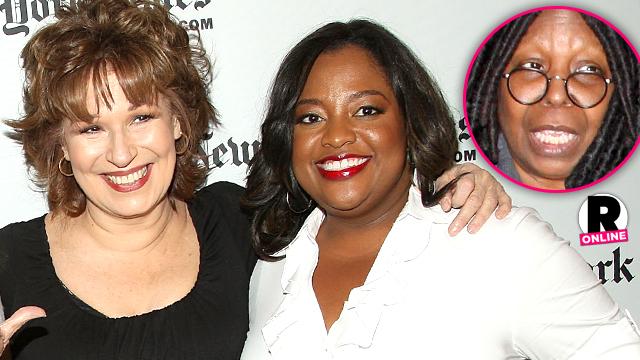 Could another high-profile exit be on tap at The View? First, Jenny McCarthy and Sherri Shepherd said their goodbyes. Then Rosie O'Donnell and Rosie Perez made their early exits. Now, a source close to production reveals to RadarOnline.com that executives have set their sites on getting rid of Whoopi Goldberg.
"The claws are out for Whoopi," the source tells RadarOnline.com. "She's now starting to get the blame. Everyone is beginning to realize they should have let Rosie have control."
Article continues below advertisement
In a major backtrack, "Everyone regrets the way Rosie was blindsided," says the source.
Goldberg and O'Donnell's highly publicized on-air feuding came to a head in February when O'Donnell decided to take a sudden leave to deal with stresses of her divorce. Goldberg took the reigns in order to try to reinvigorate the struggling morning show, which continues to flounder in the ratings.
And network executives don't exactly appreciate Goldberg stepping up to the plate. "They want Whoopi to leave, but she won't," notes the source. However, "Whoopi is too smart and greedy to leave on her own."
So in the meantime, "ABC execs have taken the show back to where it was a year ago when it needed to be overhauled," adds the source.
ABC is backtracking by bringing back Shepherd into the mix and adding veteran View co-host Joy Behar — who left in 2013 after 16 years.
"By having Sherri and Joy back, they basically admitted giving Whoopi total control was a disaster," says the source.
As RadarOnline.com first reported, Perez initially publicly denied she was leaving after one season, but was soon on her way out the door.
Article continues below advertisement
And now it's newcomer Raven-Symone's turn to take her bow. "They want to find a graceful way for her to exit," reveals the source.
ABC suits are going to be watching ratings closely once Sherri makes an appearance — and they're desperately hoping her numbers soar.
"If they do, they can't have three permanent hosts. So they're hoping Raven will have a movie or TV show as a reason to take only a contributor title," notes the source.
"If execs can get the show back to what the ratings were with the help of Joy and Sherri," said the source, "they'd be happy and make gradual changes throughout the year."