It's Official! Rosie Perez Leaving 'The View' Permanently — Radar Told You First!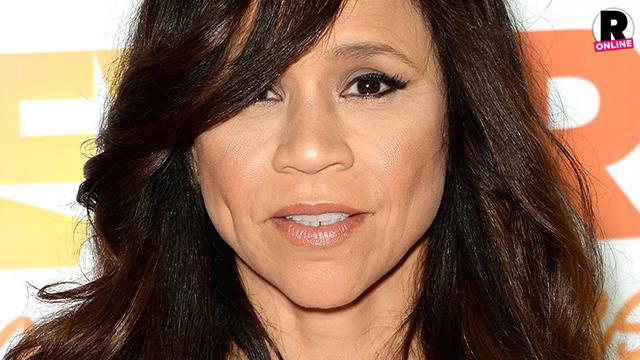 The View is shaking up its panel yet again. Producers confirmed Tuesday that Rosie Perez will leave the show permanently at the end of the season next month, confirming an earlier RadarOnline.com exclusive.
Radar reported in January that Perez was going to get the axe for good. She took a leave of absence from the show in January to appear on Broadway, and insiders told Radar at the time that producers planned to offer her the opportunity to exit gracefully, by saying she wanted to pursue acting full-time.
Article continues below advertisement
Tuesday, Variety published a memo from View producer Bill Wolff confirming just that.
"Our friend Rosie Perez has decided to leave the show at the conclusion of this season to pursue full time her love for acting," the memo to View staff read. "Stepping into the role of talk show host at the same time she has been starring on Broadway has been incredibly impressive. And beyond being an enormously talented performer, Rosie is a dedicated advocate who has brought passion and insight to the panel every day."
Wolff promised to give her a "proper send off … in a few weeks."
The move comes five months after the other Rosie, O'Donnell, left in a surprise exit.
Story developing.