Rosie's Heartbreak: Biological Mom Of O'Donnell's Missing Daughter Chelsea Reveals They Had Secret Plan To Meet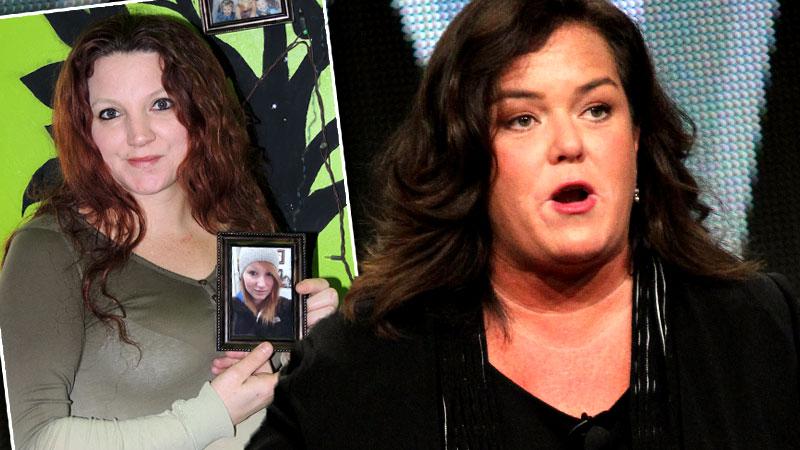 Rosie O'Donnell released a desperate plea to the public today for help in finding her missing daughter, Chelsea, 17. And now, RadarOnline.com can reveal the first clue as to the troubled teen's whereabouts: According to the girl's biological mother, Deanna Micoley, they had discussed potentially meeting up just days before she went missing!
Chelsea's biological mother Micoley told RadarOnline.com that she spoke to the girl on August 8 -- three days before she was last seen. "She asked me where I was living, because she was going to come see me," Micoley, who lives in Wisconsin, told RadarOnline.com.
Article continues below advertisement
"Rosie has said she wouldn't be surprised if she came looking for me," she continued. "She said that when I first talked to Rosie when Chelsea found me in November."
But as of August 18, the girl and not materialized -- and Micoley hasn't heard from her.
"I wasn't aware she was missing," she told RadarOnline.com Tuesday. "Why wouldn't Rosie contact me to let me know?"
"I'm afraid of who she's with. I don't know where she would have gone. Don't know who she's with or who her friends are. I'm very worried. Extremely worried."
"I wish she would have contacted me," Micoley said. "I would have grabbed her and asked questions later."
As RadarOnline.com reported, Chelsea and Micoley connected in November of last year when Chelsea found and reached out to her biological maternal grandfather.
Micoley told The National ENQUIRER at the time that she had unwittingly given up her child, then named Kayla, in a heroin-fueled stupor in November 1997.
Article continues below advertisement
She said, "Rosie O'Donnell stole my baby, but I don't want her money -- I just want my daughter back! I believe Rosie O'Donnell knew that I was in no condition to sign away my parental rights to my daughter! She did the worst thing one woman can do to another woman -- take her child!"
O'Donnell's rep insisted the adoption was fully legal and that she had "encouraged and supported Chelsea's desire to communicate with her birth mother."
Now, Micoley blames O'Donnell for the crisis. "Rosie should have been paying closer attention to my daughter," she raged.
"There is nothing I can do but sit here and wait and pray everything is okay."
According to the O'Donnell Chelsea, 17, was last seen publicly one week ago today, Aug. 11.
O'Donnell said that "Chelsea stopped taking her medicine and is in need of medical attention" if spotted.
Chelsea was last seen wearing "a black sweatshirt hoodie, dark ripped blue jeans, women's grey converse sneakers and a black backpack," O'Donnell said, adding that she has "a large tattoo on her right side of a dream catcher with the word 'Breathe'" inscribed. Chelsea likely has a small brown and black terrier with her named "Bear," that she used as a therapy dog.
Those with information are instructed to contact the authorities at 845-358-0206 or 911.