Rosie O'Donnell Tweets That Her Adopted Daughter Chelsea Has Gone Missing & Is 'In Need Of Medical Attention'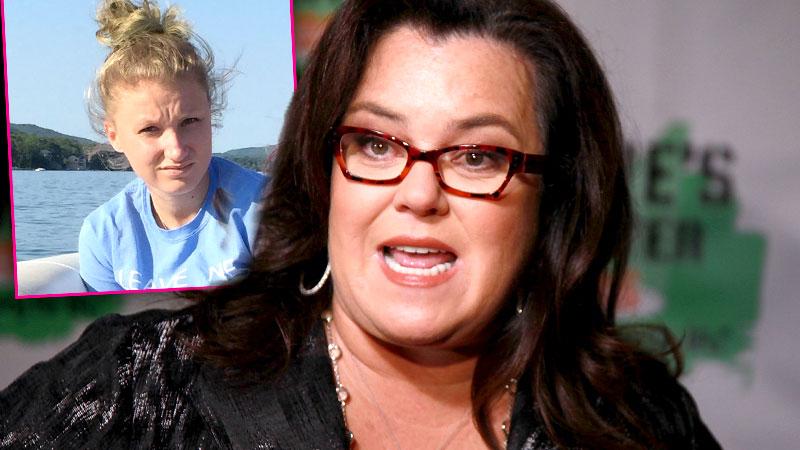 Rosie O'Donnell tweeted Tuesday that her oldest daughter Chelsea has gone missing.
According to the star, authorities in Nyack, N.Y. Sunday began investigating, in Rockland County, the disappearance of her adopted daughter Chelsea, 17, who was last seen publicly one week ago today, Aug. 11.
O'Donnell said that "Chelsea stopped taking her medicine and is in need of medical attention" if spotted.
Chelsea O'Donnell was last seen wearing "a black sweatshirt hoodie, dark ripped blue jeans, women's grey converse sneakers and a black backpack," O'Donnell said, adding that she has "a large tattoo on her right side of a dream catcher with the word 'Breathe'" inscribed. Chelsea likely has a small brown and black terrier with her named "Bear," that she used as a therapy dog.
Article continues below advertisement
Those with information are instructed to contact the authorities at 845-358-0206 or 911.
As RadarOnline.com previously reported, O'Donnell had issues with Chelsea's biological mother Deanna Micoley earlier this year when the 37-year-old woman told The National ENQUIRER that -- in a heroin-fueled stupor in Nov. 1997 -- she was forced to give up the baby by her ex-husband.
Micoley called out the A-lister, in The ENQUIRER, for knowing the adverse circumstances she was under at the time she gave up the child (who she initially named "Kayla") for adoption.
"Rosie O'Donnell stole my baby, but I don't want her money -- I just want my daughter back!" Micoley said. "I believe Rosie O'Donnell knew that I was in no condition to sign away my parental rights to my daughter! She did the worst thing one woman can do to another woman -- take her child!"
Micoley said that while she might have been a law-breaking drug-user at the time, she "surely didn't deserve to have my baby stolen from" her.
Article continues below advertisement
Chelsea and Micoley were reunited, she said, when O'Donnell's daughter found and reached out to her biological maternal grandfather, who informed Micoley of the contact -- and just who had adopted the child, a secret up until that point.
Micoley said that Chelsea told her "that she had issues with Rosie" earning the ire of the angry biological mother, who said that "Rosie has abandoned" Chelsea over the past five years.
"Rosie's basically shipped Chelsea off to different boarding schools," Micoley said, before launching into a series of accusations against the former host of The View.
"Rosie wants to paint me as a horrible person and says adopting Chelsea saved her from a life of misery," she told The ENQUIRER. "Rosie even hired someone to dig up my criminal record and gave it to Chelsea.
"But bless her heart, Chelsea told me the past was the past, and she loves me! I went seventeen years without my daughter. The hurt I have I can't express it enough, what you and your so-called agency has done to me and my family!
Article continues below advertisement
"You did the worst thing a woman could do to another woman," Micoley said.
O'Donnell's publicist Cindi Berger refuted Micoley's claims, saying that the Sleepless In Seattle star "legally adopted" Chelsea, has "encouraged and supported Chelsea's desire to communicate with her birth mother."
In an emotional letter obtained by The ENQUIRER Micoley told O'Donnell, "I don't know how you sleep at night" in the wake of her accusations.
Watch the video on RadarOnline.com