Bad Move? Bindi Irwin's 'DWTS' Stint Under Fire -- Find Out Who's Angry About The Choice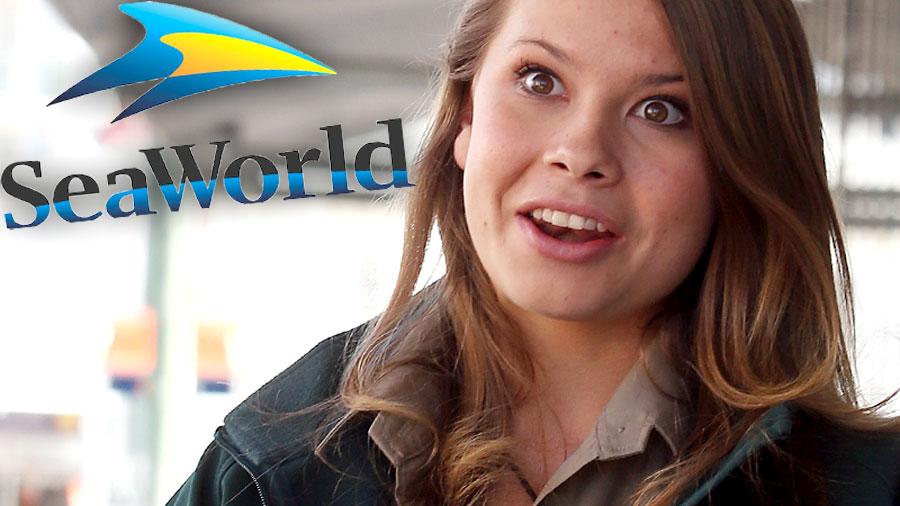 Bindi Irwin hasn't even taken to the dance floor, but her Dancing with the Star stint is already coming under fire!
PETA is slamming the teen's upcoming stint on Dancing With The Stars, because of her work with SeaWorld, RadarOnline.com has learned.
The 17-year-old activist faced tremendous backlash after it was revealed that she had teamed up with SeaWorld for a new initiative called Generation Nature.
Article continues below advertisement
"Unlike the orcas, seals, and other animals held captive in the marine parks that she's paid to promote, Bindi Irwin chooses to prance about in front of an audience," a PETA spokesperson told RadarOnline.com exclusively. "PETA wishes her good luck on the show and hopes she'll soon announce that she's no longer going to support abusement parks with unwilling entertainers who ache to be with their families and in their natural environments."
SeaWorld came under fire last year after the controversial documentary Blackfish was released, making claims of allegedly inhumane treatment of the killer whales in their shows. In the aftermath, many musical acts cancelled scheduled gigs at SeaWorld and online petitions arose asking the public to boycott the park.
Bindi's grandfather, Bob, and father of the late Steve Irwin, also expressed dismay over her decision to work with SeaWorld.
Article continues below advertisement
"My personal stance is that any organisation that keeps animals in captivity that does not consider and provide for that animal's physical, mental and emotional needs should not be keeping that animal and other solutions should be sought out," he said in a statement last year.
"I can only hope that this partnership between SeaWorld and my granddaughter, who has followed in Steve's footsteps, results in the best possible outcomes for the welfare of all animals held in captive facilities around the world."
The new season of Dancing With The Stars premieres on September 14 on ABC.
Sound off in the comment section below: How do you feel about Bindi appearing on the dance competition show?