Behind-The-Scene Exclusive! 15 Scandals & Secrets Of The All-New 'Dancing With The Stars' Cast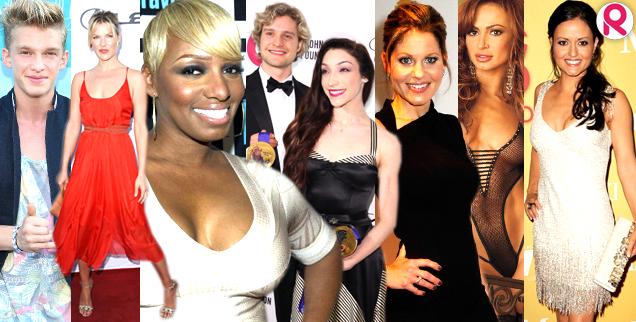 The Dancing With The Stars Season 18 cast was just revealed, so RadarOnline.com is revealing all the secrets and scandals behind-the-scenes surrounding both the new contestants and some of the professional dancers you've come to love over the years.
Article continues below advertisement
Meryl Davis and Charlie White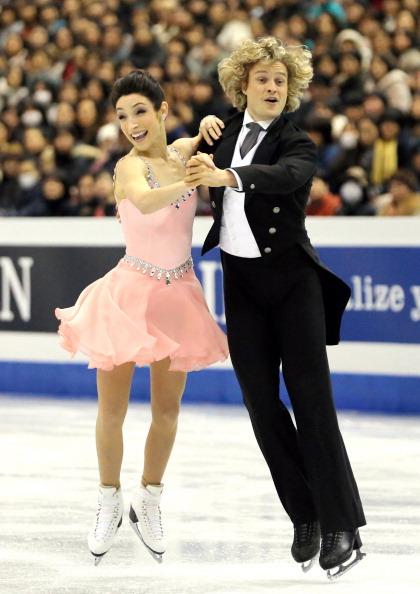 The fact that Olympic gold medalist ice dancing partners Charlie White and Meryl Davis are competing is a scandal in and of itself because given their dance background, they're heavily favored to win the coveted Mirror Ball. Although they will be teamed up with different pros and be competing against each other, they have 17 years under their belt together as a team. The two are likely to be fan favorites on the show, but there's backlash in the ice skating world after the duo announced they will not be competing in the world championships later this month to defend their world title in Saitama, Japan, in favor of competing on 'Dancing With The Stars.'
Billy Dee Williams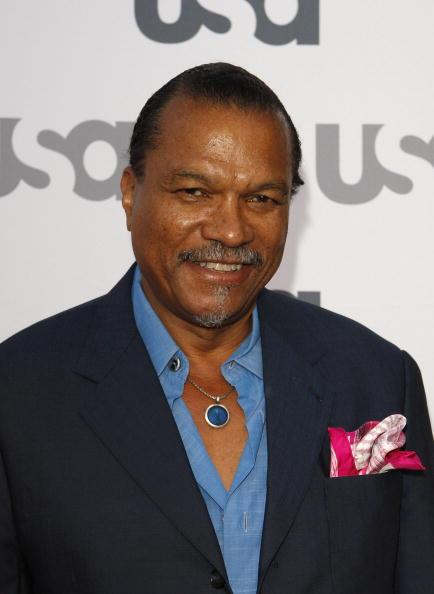 'Return of the Jedi' star Billy Dee Williams, 76, is teamed up with pro Emma Slater for Season 18 and is the contest's oldest competitor. Revered for his role as Lando Calrissian in the 'Star Wars' movies, some fans may not remember when he was arrested in 1996 at his home for allegedly roughing up his live-in girlfriend during an argument. He was freed after posting $50,000 bail and the LA Attorney's Officer later filed misdemeanor charges of spousal battery and dissuading a witness (the unidentified victim). Williams eventually settled with a plea bargain that included 52 court-ordered counseling sessions.
Article continues below advertisement
Danica McKellar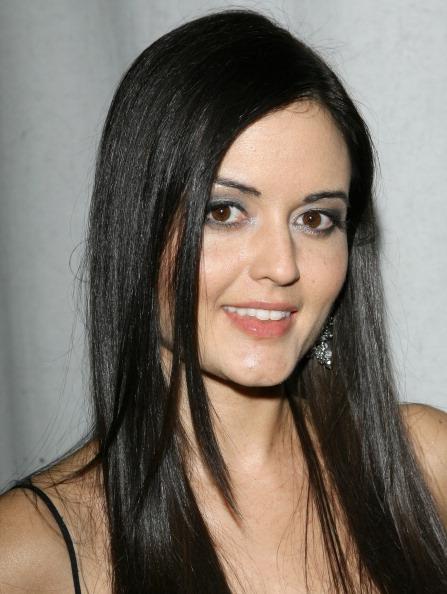 Everybody loved Danica McKellar when she played Winnie Cooper on 'The Wonder Years' and after the mathematician and actress married Mike Verta in 2009, fans were surprised to hear the couple was divorcing just three years later in 2012. Teamed with the hunky pro Val Chmerkovskiy — who has been rumored to romance his partners — viewers might see sparks fly between McKellar and Chmerkovskiy both on and off the dance floor!
Article continues below advertisement
Candce Cameron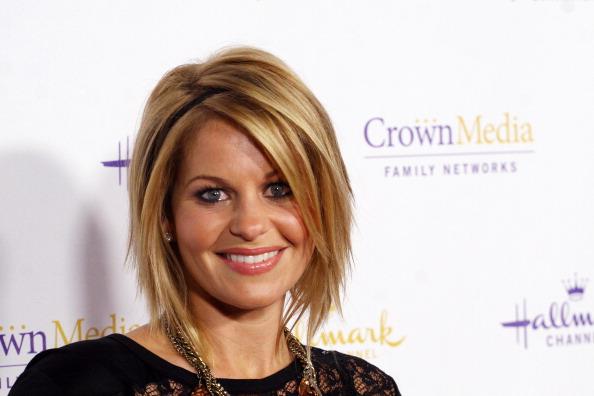 'Full House' alum Candace Cameron-Bure, 37, will compete on 'DWTS' this season alongside partner Mark Ballas, but the former sitcom star has made some controversial headlines recently with her uber-conservative Christian stance on issues like homosexuality, equal rights and nudity on camera. "What's very important to me is that it's family-friendly programming or there is some positive message," she said in December. "I have boundaries that my husband and I talked about and are both comfortable with… If you watch anything I do, you'll see I don't go beyond kissing someone. I'm not going to get naked, and I'm not going to have sex scenes."
Article continues below advertisement
Nene Leakes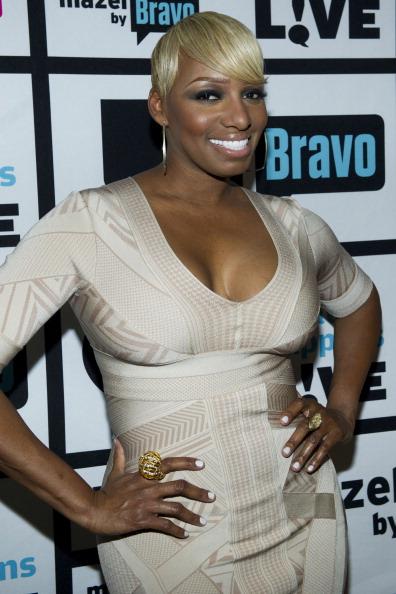 If we're talking scandal, no list would be complete without Bravo's highest paid housewife, NeNe Leakes. After filing for divorce from her husband Gregg in 2010, it was finalized in 2011 and then the couple reunited and remarried in June, 2013. NeNe's son, Bryson Bryant made headlines a couple years ago when he was arrested in Georgia for an alleged shoplifting and probation violation. NeNe, 46, admittedly worked as a stripper before meeting Gregg in 1996, so she might have some moves on the dance floor that could bring home the Mirror Ball trophy.
Article continues below advertisement
James Maslow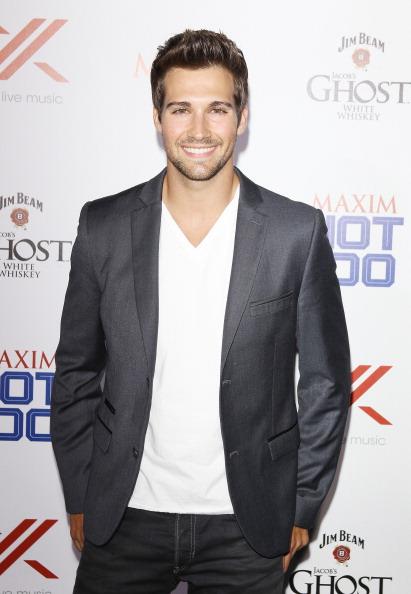 James Maslow is best known for his role on Nickelodeon's 'Big Time Rush' and is also a member of the band with the same name, and has a pretty squeaky clean reputation, but the same can't be said for the pro he's paired with — Peta Murgatroyd. The gorgeous 27-year-old reportedly caused ripples in 'Bachelor' Sean Lowe's engagement to Catherine Giudici when the two were paired together on 'DWTS' last year. Luckily it didn't stick and Sean and Catherine went on to marry on Jan. 26 in the show's first-ever live TV wedding.
Article continues below advertisement
Cody Simpson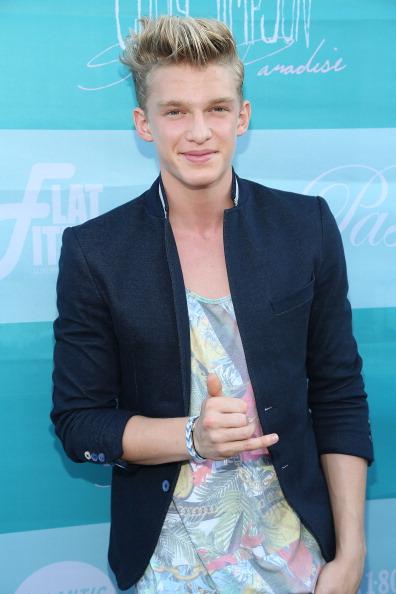 Australian pop singer Cody Simpson is the youngest contestant this season at just 17, but he's no stranger to scandal. Having been linked in 2011 to the Kardashian empire when he dated Kylie Jenner, Simpson is keeping it in the reality TV family is has been dating 'Real Housewives of Beverly Hills' star Yolanda Foster's daughter, Gigi Hadid, since November.
Article continues below advertisement
Derek and Julianne Hough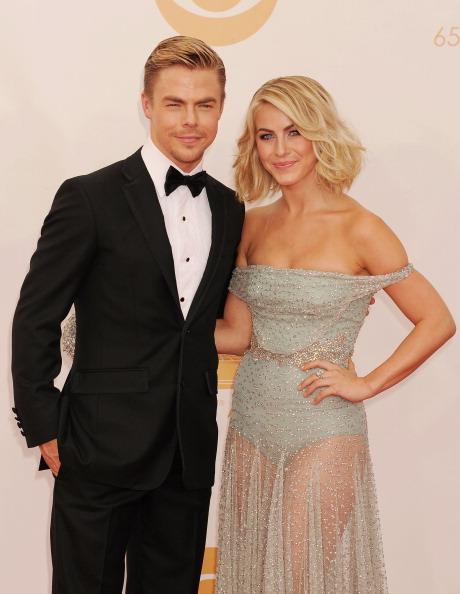 After taking a hiatus from the show, Derek Hough is returning for Season 18 and will pair up with Paralympic athlete Amy Purdy. Hough and his sister Julianne made headlines last Halloween when she and her gal pals dressed up as the characters from the highly-popular 'Orange Is The New Black' and Julianne went blackface. "It "wasn't her brightest moment," Derek said afterwards. "She's so apologetic. She's so so sorry and I just hope that we can all forgive her and move on. She's my little baby sister and she's the sweetest thing ever. She is just beyond beside herself... Obviously, it wasn't her brightest moment in her life, but hopefully we can move on."
Article continues below advertisement
Drew Carey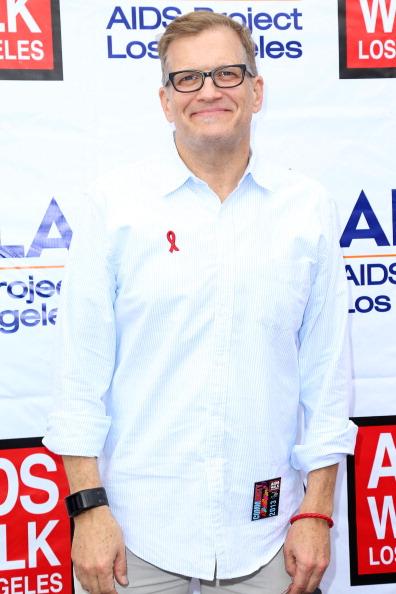 Funnyman and game show host Drew Carey will hit the dance floor this season and leave his…sex dungeon…behind? In a 2009 Adam Carolla podcast with actress Kaitlin Olson of 'It's Always Sunny in Philadelphia,' she claimed Carey has a dungeon-like sex room with padded walls and mattresses on the floor. "It's very creepy," she said. Carolla described Carey as a man with a Bill Maher-like sexual appetite.
Article continues below advertisement
Diana Nyde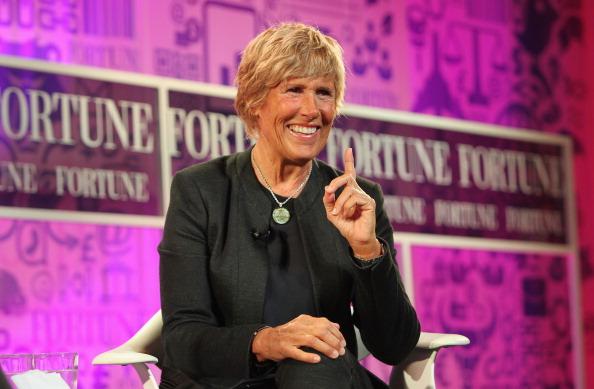 World record long-distance swimmer Diana Nyad became the first person ever to swim from Cuba to Florida without a shark cage in 2013. Now an openly lesbian woman, when Nyad was a commentator for the National Public Radio and Fox Sports in the 90's, she stated that while with the American Broadcasting Company she was forced to keep her sexuality a secret and was told not to bring her partner to company social events to make sure her lesbianism stayed in the closet — where it couldn't scare the Nielsen families.
Article continues below advertisement
Sean Avery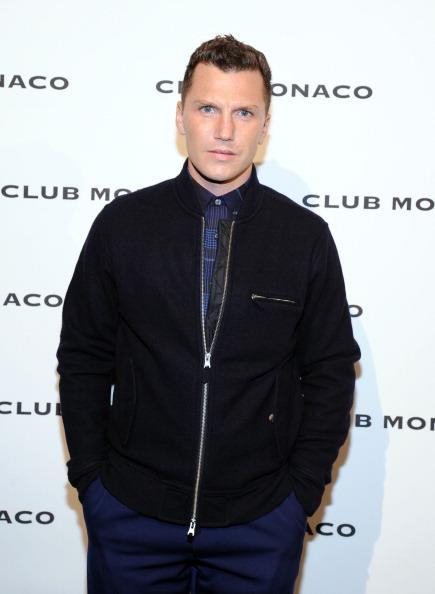 Former NHL star and Canadian Sean Avery is partnered with 'DWTS' beauty Karina Smirnoff this season. Avery, 33, gained controversial attention during his hockey career for his bad-boy behavior both on and off the ice — and was fined more than once by the NHL. One of the more notable incidents was in 2008 when he approached a group of reporters in the dressing room before a game and said, "I just want to comment on how it's become like a common thing in the NHL for guys to fall in love with my sloppy seconds. I don't know what that's about, but enjoy the game tonight." A ladies man, Avery had previously dated actress Elisha Cuthbert, who was then dating Calgary Flames defenseman Dion Phaneuf and another of his exes, model Rachel Hunter was dating Kings center Jarret Stoll at the time. The NHL suspended Avery for six games over the comments for "conduct detrimental to the league or the game of hockey."
Article continues below advertisement
Amy Purdy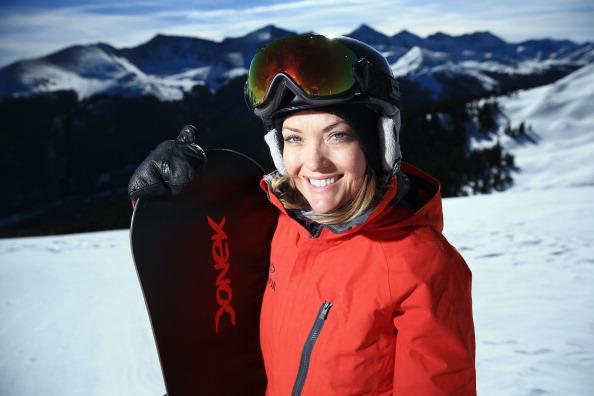 Amy Purdy, 34, teams up this season with pro Derek Hough. The U.S. Paralympic snowboarder is no stranger to reality TV competitions, having also appeared on 'Amazing Race.' When Purdy was 19-years-old, she was diagnosed with Meningitis — resulting in the amputation of both her legs below her knee. She will be the first contestant ever on the show to compete with prosthetic legs. "Sometimes all you have is the belief in yourself," she tweeted earlier this year. "To truly believe you are capable when circumstances are against you is a powerful thing."
Article continues below advertisement
Erin Andrews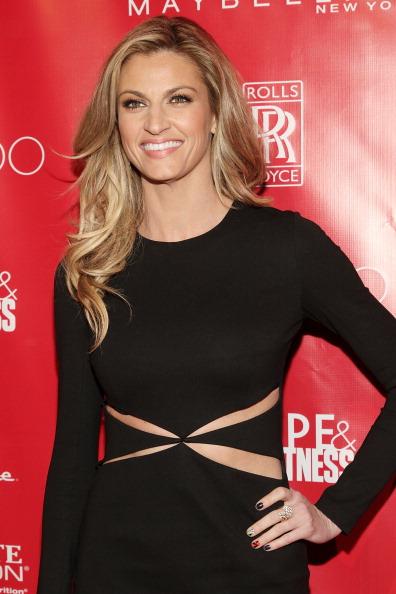 Brooke Burke-Charvet got the boot as Tom Bergeron's co-host and was replaced by controversial sportscaster and former 'DWTS' contestant Erin Andrews. The 35-year-old made mainstream news in 2009 when video of her appearing completely nude leaked online and went viral. Stalker Michael David Barrett was arrested later that same year after it was discovered he'd taken video of Andrews, without her knowledge, in her hotel room through peepholes at the Nashville Marriott at Vanderbilt University and the Radisson Airport Hotel in Milwaukee, Wisconsin.
Article continues below advertisement
Katrina Smirnoff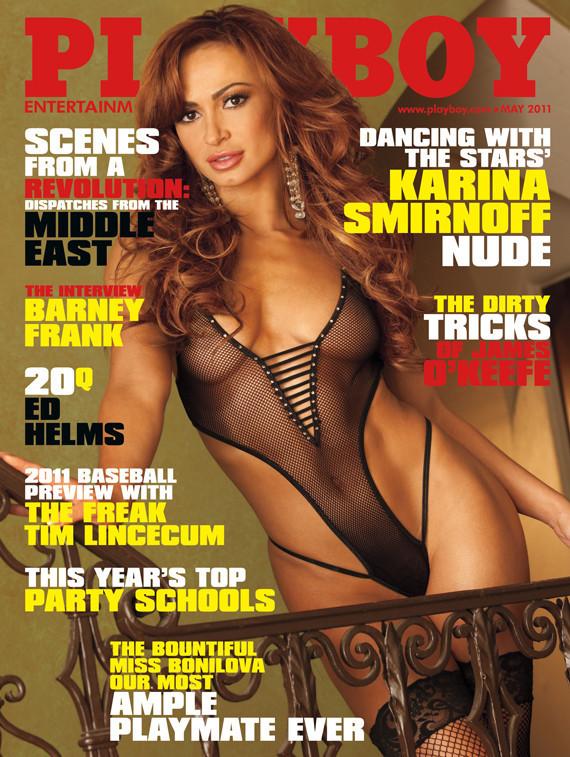 Pro beauty Karina Smirnoff has her fair share of scandal and most of them involve her naked body! The 36-year-old Ukraine native left little to the imagination in a 2011 Playboy spread, spurring reports of uproar at ABC. She has also appeared nude in a PETA ad campaign with the tagline "I'd rather dance naked than wear fur" and she has a history of dating her dancing partners: Season 3's Mario Lopez and fellow dance pro Maksim Chmerkovskiy in 2008. She's partnered this season with playboy Sean Avery, who just became engaged three months ago to model Hilary Rhoda.
Article continues below advertisement
Shawn Johnson and Mark Ballas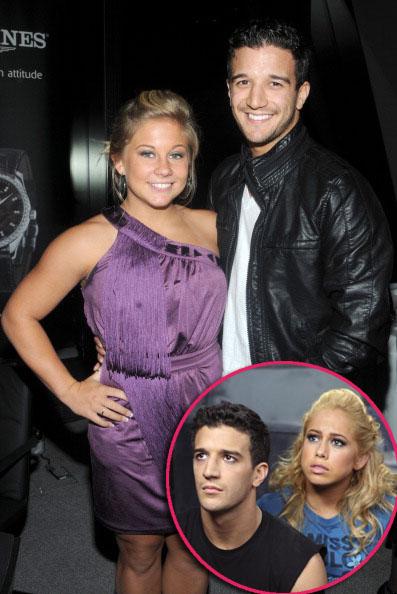 He likely won't have to worry about it this season as he's teamed with married actress Candace Cameron-Bure, but dance pro Mark Ballas has caused havoc on the 'DWTS' set in the past. According to the National Enquirer, Olympian Shawn Johnson went through a "nasty breakup" with Ballas – who also got cozy with partner Sabrina Bryan – after they won the top prize in Season 8. And that's why they couldn't be paired up again for the 'All-Star' shows, a source said.