Exclusive
Horrifying! Exorcism Stabbing Of Morgan Freeman's Step-Granddaughter Caught On Video – The Graphic Details Revealed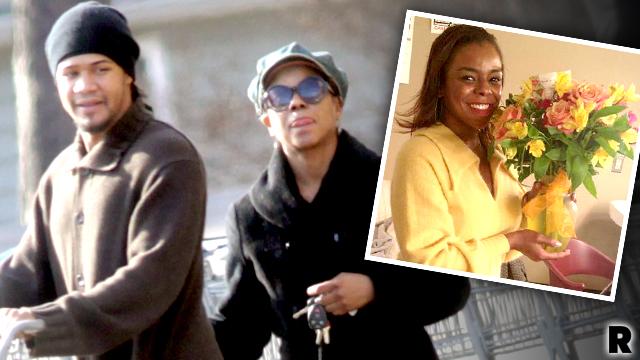 WARNING: GRAPHIC DETAILS
The exorcism murder of Morgan Freeman's aspiring actress step-granddaughter was secretly caught on videotape – and this is the graphic footage which will now be used as evidence against her killer!
In a blockbuster exclusive, RadarOnline.com has exclusively learned that surveillance tape footage of the crime suggests that the life of 33-year-old E'Dena Hines could have been saved by three young men who were captured on camera at the crime scene.
Article continues below advertisement
New York City cops arrested her boyfriend, Lamar Davenport, 30, in the brutal Aug. 16 slaying, which was carried out on an upper Manhattan street. She was stabbed 15 times during the bloodbath.
He's been charged with second-degree murder and is being held behind bars without bail, according to court records.
But RadarOnline.com viewed the secret surveillance video for the first time and can detail the shocking scene.
"It shows E'Dena and Lamar stepping out of a car in front of their townhouse in a midst of a heated argument," a source said.
"The fight lasts about four minutes. E'Dena is then seen running down the middle of the street with Lamar grabbing her from behind and knocking her down by sweeping her legs."
"Lamar then straddles her and attempts to gain control of her flailing arms and legs as she desperately fights for her life."
Article continues below advertisement
"Three young men then enter the frame. Lamar could be seen reaching behind his trousers and pulling out a shiny object before he methodically plunges it into her torso while screaming his bizarre exorcism rant."
A witness who saw the murder from his window and asked RadarOnline.com not to publish his name said Hines screamed, "Please! Please! No more."
But Davenport screamed back, "I'm doing this for you, God! Get out devils! I cast you out devils in the name of Jesus Christ … I am going to cast the demon out of you!"
Added the witness: "Then he puts his face right up to hers and screams, 'ahhhhhh!' while jamming the knife down.
Then he starts saying, 'Thank you, God, Thank you, God. I love you, God.' When the cops came, he didn't try to run or anything. He just stayed there screaming in her face. When they pulled him off her, the knife was still stuck in her chest. I couldn't believe it."
On the video, one of the young men is seen walking up to Hines and her killer, but he immediately rushes back to his two pals on the sidewalk. The trio, however, made no attempt to stop or overpower Davenport.
"That's the part that got me and the police officers upset," said the source. "There was no attempt by these men to stop it! It's an unfortunate shame. If they would have stopped him, she would be alive today."
Hines died from stab wounds to her heart, lungs and liver, a spokeswoman for the NYC Medical Examiner's Office said.
Freeman, 78, was at a friend's private party in Martha's Vineyard when he was told the news and rushed back to New York.