Boyfriend Charged In Shocking Exorcism Murder Of Morgan Freeman's Step-Granddaughter –– 'Get Out, Devils! I Cast You Out, Devils!'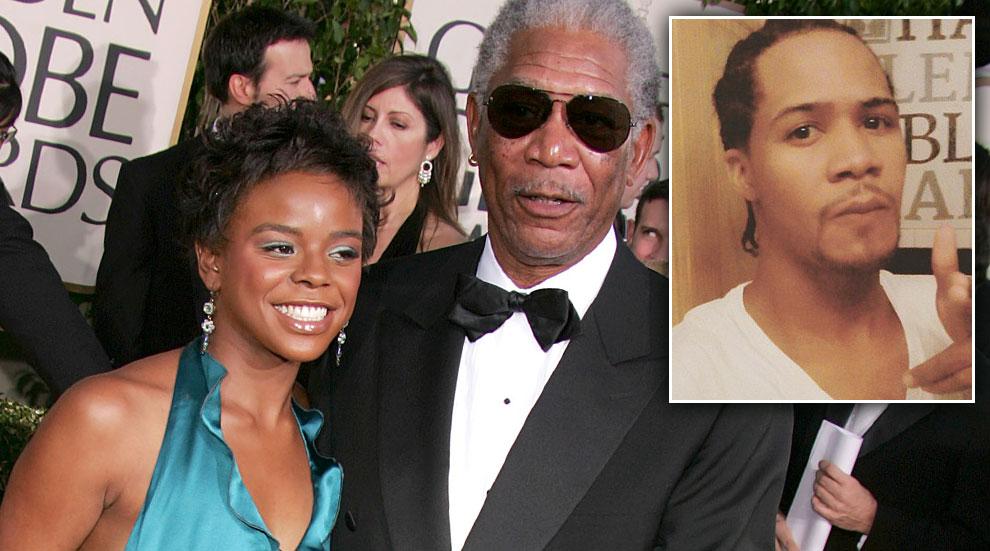 Lamar Davenport, the boyfriend of Morgan Freeman's step-granddaughter Edena Hines, was arrested Monday and charged with second-degree murder in her death.
Davenport, a 30-year-old New York City native, stabbed Hines, 33, in the chest 16 times in front of the Washington Heights building she lived in, at 3 a.m. Sunday. She was later pronounced dead at Harlem Hospital.
Eyewitnesses told the NY Post that Davenport slaughtered Hines in a exorcism-like ritual. Neighbor George Hudacko told the paper he heard Davenport yelling, "Get out, devils! I cast you out, devils! In the name of Jesus Christ, I cast you out! Jesus Christ is born!"
Article continues below advertisement
Hines "was making a lot of noise" and "screaming," Hudacko said.
Law enforcement told the paper that Davenport, a rapper with the stage name "Lyric," was believed to have been under the influence of drugs in the deadly attack.
Davenport "was still making a stabbing motion with his arm" as police pulled him off the victim, "but he had nothing in his fist, as the knife was jutting out of her chest," police told the paper.
Hines had worked with kids and was invested in acting, the Driving Miss Daisy actor said following her death. The 78-year-old Academy Award-winner added, "The world will never know her artistry and talent, and how much she had to offer.
"Her friends and family were fortunate enough to have known what she meant as a person. Her star will continue to shine bright in our hearts, thoughts and prayers. May she rest in peace."