Serial Twerker Miley Cyrus Says Taylor Swift Sets A Bad Example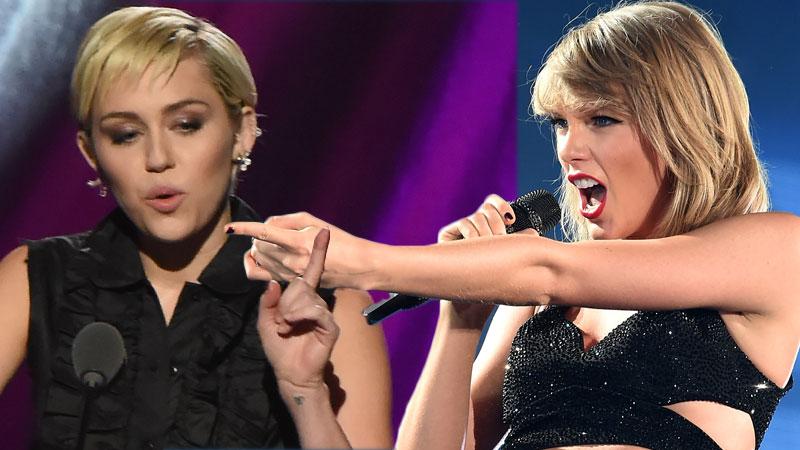 Once upon a time, country music icons turned pop stars Miley Cyrus and Taylor Swift were friendly enough, but these days, Miley Cyrus is speaking about about "good girl" Taylor Swift's mean-girl treatment of Katy Perry.
As RadarOnline.com has reported, Swift and Perry have been engaged in a back and forth feud over Perry "stealing" Swift's backup dancers, exchanging subliminal jabs and diss tracks more commonly seen in a rap beef than between two pop princesses.
Article continues below advertisement
In the video for Bad Blood, a song that Swift made about about Perry, Swift depicts rough payback against an enemy that bears a striking resemblance to Perry. While the video received rave reviews for it's blockbuster-worthy explosions and all-star cast, Miley Cyrus, who herself has been called a poor role model for women, is disgusted at "pro-girl" Swift's use of violence against another woman in reference to her real-life feud. "I don't get the violence revenge thing," Cyrus said. "That's supposed to be a good example?"
Do you think Taylor Swift is setting a bad example for young women? Sound off in the comments section below.