Bad Blood Continues: Katy Perry Takes A Jab At Taylor Swift For Super Bowl Halftime Show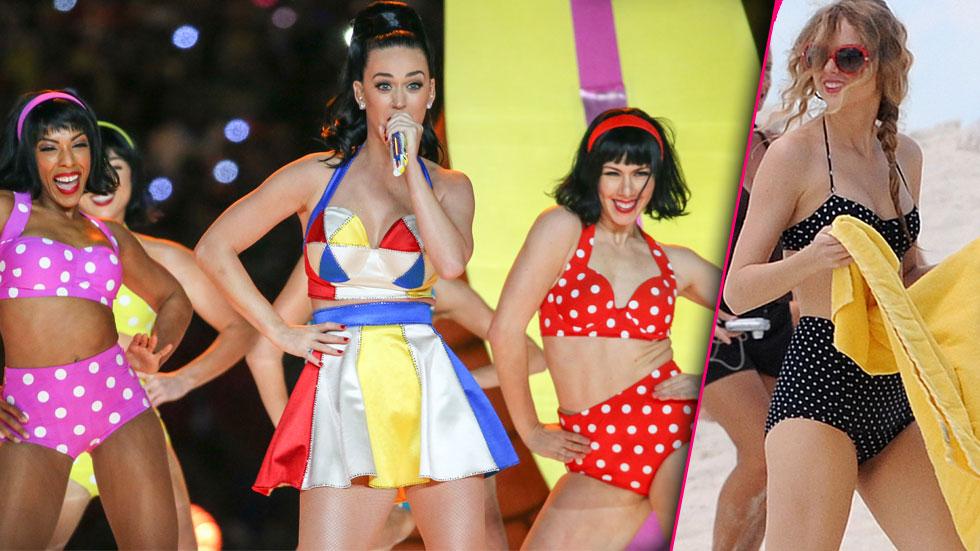 Talk about bad blood – this feud just keeps going!
While Katy Perry wow-ed us with her halftime performance at the Super Bowl, she also took the opportunity to make a subtle jab in Taylor Swift's direction.
It was subtle, but Miss Perry managed to slip in a little clue for us. The pop star seemed to deliberately dress her backup dancers in Swift fashion, a dig at their on going feud over backup dancers.
Article continues below advertisement
The costumes appeared to be a direct reference to Taylor's romantic summer with Conor Kennedy in 2012. The "Blank Space" singer was often spotted sporting a high-waisted polka dot bikini with her then-beau.
Perry hasn't been shy about the feud either. "If somebody is trying to defame my character, you're going to hear about it," she told Billboard in regards to Swift.
Wonder what Taylor will have to say about this –​ looks like these California girls won't be making up any time soon!
Do you think Katy Perry deliberately costumed her backup dancers? Sound off in the comments below!