'Out Of Control' Kim Richards Is Refusing Treatment -- And Getting Worse! Inside Her Blackouts & Excuses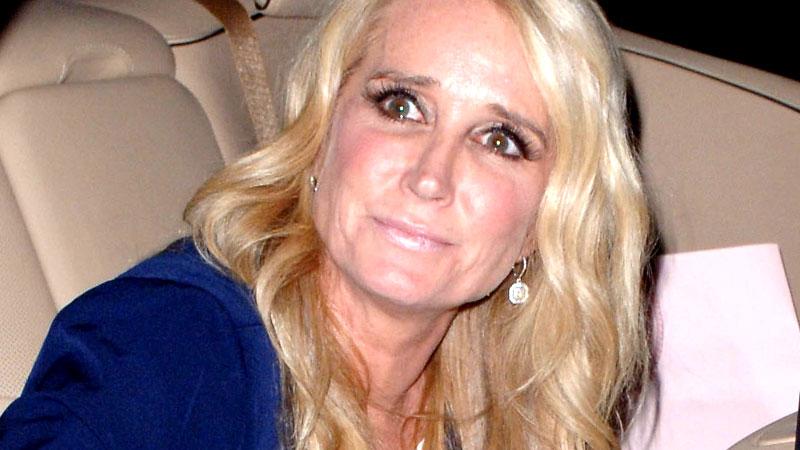 Rehab, jail, and a hospital stay haven't been enough to slow Kim Richards' downward spiral. RadarOnline.com has learned that after she fled a hospital last week, she is now refusing to get further treatment -- and her condition seems to be growing worse.
Paris Hilton's aunt spent 48 hours at an undisclosed hospital for mental health concerns earlier this month.
"Kim was advised that she needed to continue treatment, but ultimately decided not to stay, and left," the source said.
Article continues below advertisement
Now, "Kim's four children are absolutely heartsick about her tragic situation. She is spiraling out of control. She has said she doesn't remember the events leading up to her shoplifting arrest!"
It was a similar, scary, story when she was arrested for public intoxication in May and she claimed, "I remember bits and pieces."
She entered rehab after that incident, only to leave after 30 days.
And even though her family has been pushing her to go back to rehab, the source claimed, "She is absolutely refusing. The family just doesn't know what to do, and are afraid something horrible is going to happen to her."
After her shoplifting arrest, Richards spent the night in jail, and was released on $5,000 bond, but given her erratic recent behavior and her refusal to complete rehab, her loved ones felt the need to intervene. "
The family believes that Kim has three options," a source told RadarOnline.com after the incident. "1. She goes back to rehab. 2. She's put on a 5150 hold. 3. She could end up hospitalized from alcohol poisoning or pill overdose."
The source added, "Kim is a ticking time bomb, and her kids just hope she is in a safe place when she hits rock bottom, and will be able to recover from it."