Caught! Jennifer Garner Livid After Ben Affleck Shacks Up With Nanny In Vegas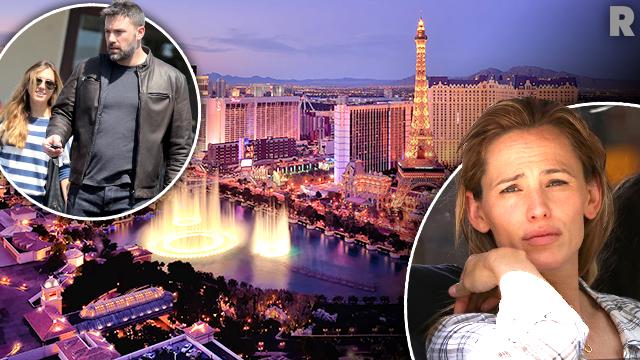 While Ben Affleck and Jennifer Garner continue to lay low following the implosion of their marriage and nannygate, new details are emerging about the days before the public announcement of the Hollywood power couple's split.
At the center of the messy relationship meltdown is Christine Ouzounian, the Arizona State University grad that Garner hired to take care of her children with Affleck — Violet, 9, Seraphina, 6, and Samuel, 3.
Article continues below advertisement
"Discovering the extent of Ben's relationship with Christine completely changed things," a Garner source now reveals to US Weekly.
"Her level of anger has skyrocketed," adds another source to the publication, which reports that Garner's recent trip to the Bahamas with Affleck — and later discovering he took the nanny on a secret Vegas getaway — led to the complete disintegration of their marriage.
Garner reportedly suspected her husband and Ouzounian had something going on together, but she went ahead and asked Ouzounian join her family on their Bahamas retreat, which was meant to be a safe retreat for the kids before the two announced their divorce.
But when Garner had to leave her family's Baker's Bay home hideaway in the Bahamas to attend to business in Montreal and Boston, Ouzounian and Affleck reportedly grew cozy in her absence. "They were flirting and acting couple-y," says a source.
After Garner returned to the Bahamas, she could sense something was wrong. "Christine was acting emotional," says the insider, who noted Ouzounian told Garner she was upset over a recent breakup with her fiancé.
Article continues below advertisement
Garner sent Ouzounian packing, concerned that her children would become upset over their nanny's state. Not surprisingly, Affleck decided he should give Ouzounian a ride back to the West Coast on his jet, explaining he had to be in Las Vegas anyway.
However, Ouzounian never made it to Los Angeles. Instead, she and Affleck laid over in Vegas, where he played in a charity poker game.
A source reveals the two enjoyed a "romantic" getaway in Sin City before Affleck had to head back down to his family in the Bahamas.
"Jennifer knew, and Ben knew that she did," dishes the insider. "There wasn't an 'I know what you did' discussion. It didn't need to be said."
"Jen was upset but she handled it," added the insider, noting the actress fired Ouzounian and sent Affleck away — this time for good.
As RadarOnline.com reported, Ouzounian, 28, "fell in love with Ben when she began caring for the couple's kids this spring while they were secretly separated," a friend revealed to Radar. Affleck, 42, and Garner, 43, announced their divorce June 30.