Jennifer Garner's Heartbreak: Ben Affleck & Nanny Christine Ouzounian's 'Inappropriate' Relationship Exposed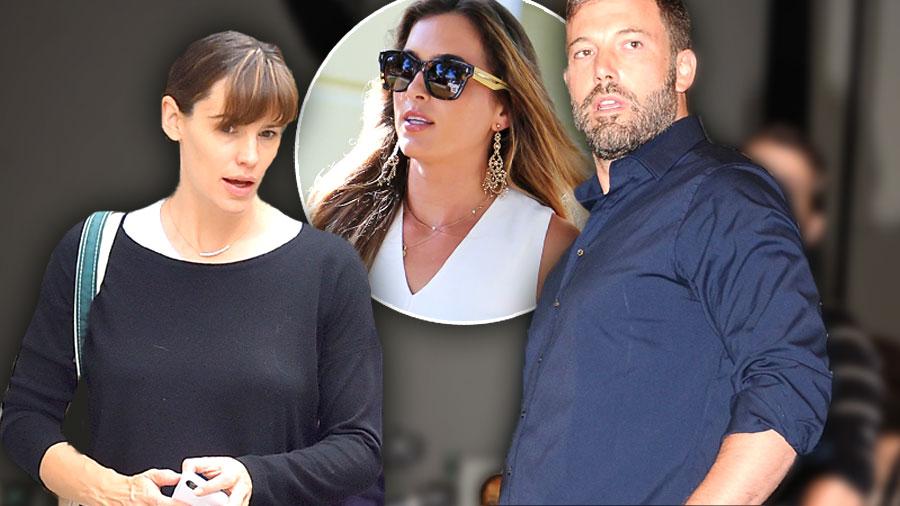 As Ben Affleck continues to deny he cheated on Jennifer Garner with their nanny, only RadarOnline.com has the full details of his relationship with Christine Ouzounian -- and why Jennifer Garner was "furious" when she found out.
Despite rumors of a heated affair between the two, an insider insists, "They didn't sleep together or get physical." But that doesn't mean they were just friends.
Instead, the source claims, Affleck made Ouzounian his confidante during the final days of his marriage, forging an intimate bond that went beyond employer and employee.
Article continues below advertisement
"When the separation happened, they started talking. Ben doesn't have anyone to talk to," the source said, revealing that "there was an inappropriate meeting."
"Jennifer was furious when she found out they were talking when the kids weren't involved," the source continued, and Affleck admitted it had been more than a one-time thing.
"He admitted that they did have a meeting, and that there was texting, an email relationship, and a couple of phone calls too."
Said the source, "That set Jennifer off, and that's when the nanny got sent packing."
Affleck's rep insists that reports of a relationship between him and Ouzounian are false. Ouzounian has yet to publicly comment.
Story developing.