Exclusive
Marriage Mystery! Ben Affleck Spotted Without His Wedding Ring, But Puts It Back On Days Later With Wife Jen Garner — 5 Bombshell Photos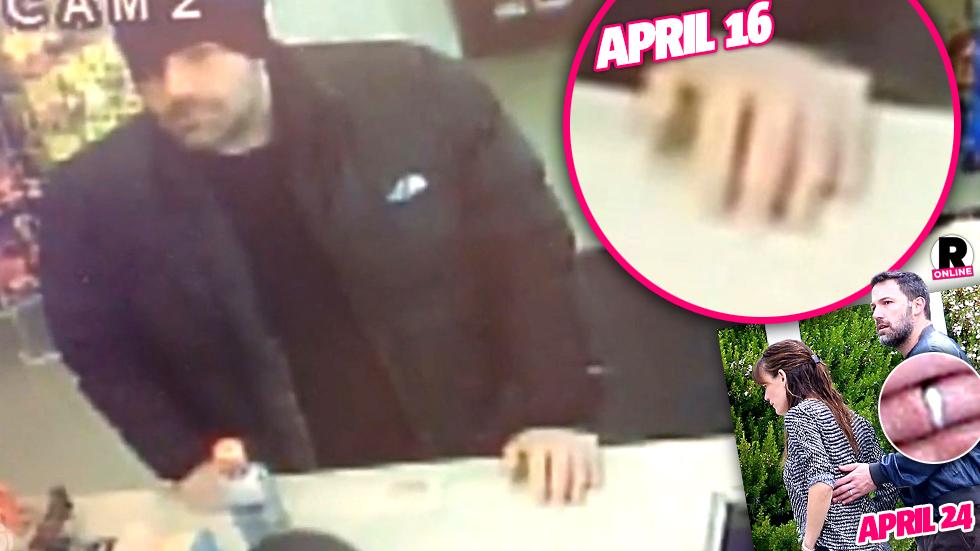 After Ben Affleck was caught not wearing his wedding ring in Canada, the actor put it back on days later when reunited with his wife Jennifer Garner. Check out the latest photos surrounding the mystery.
Article continues below advertisement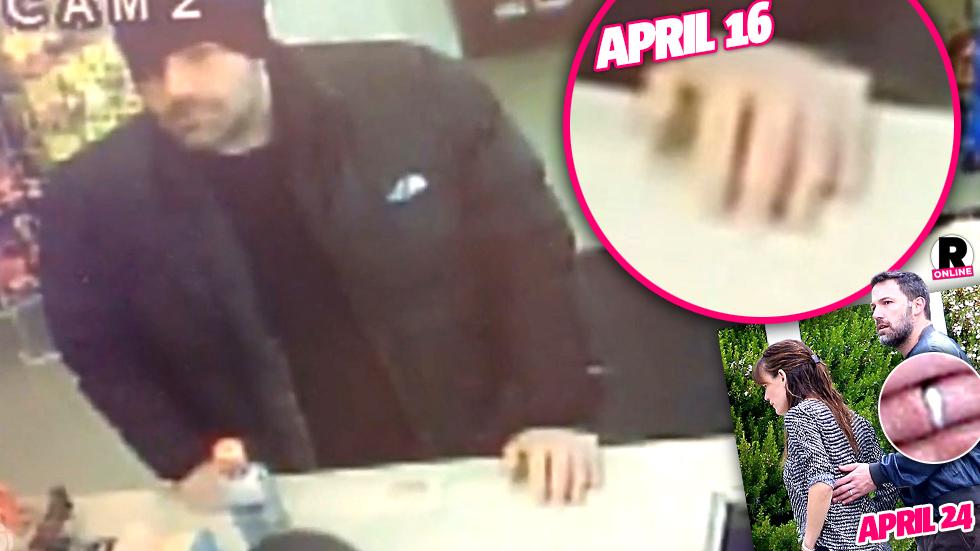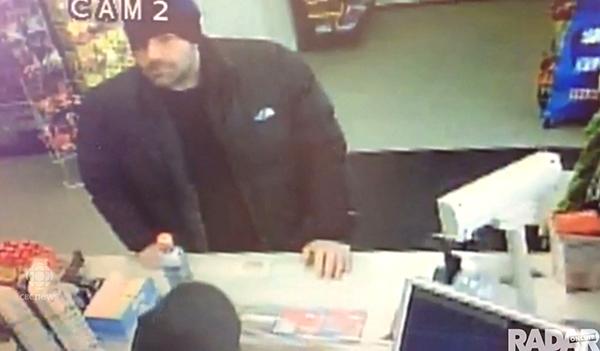 Where's the ring? Affleck appeared on security footage at a Canadian gas station on April 16, 2015 without his wedding band visible on his left hand. This was the day before Garner's 43rd birthday!
Article continues below advertisement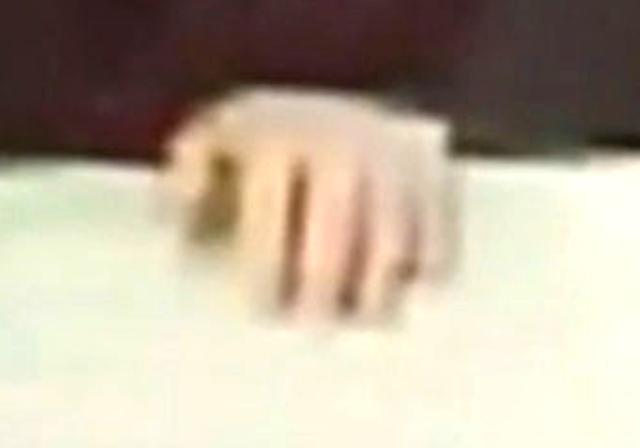 The married actor, 42, was ringless as he chatted with the gas station employee in Cheticamp, which is located on Cape Breton's Cabot Trail approximately two hours from Sydney — a day's drive from Affleck's native town of Boston, Mass.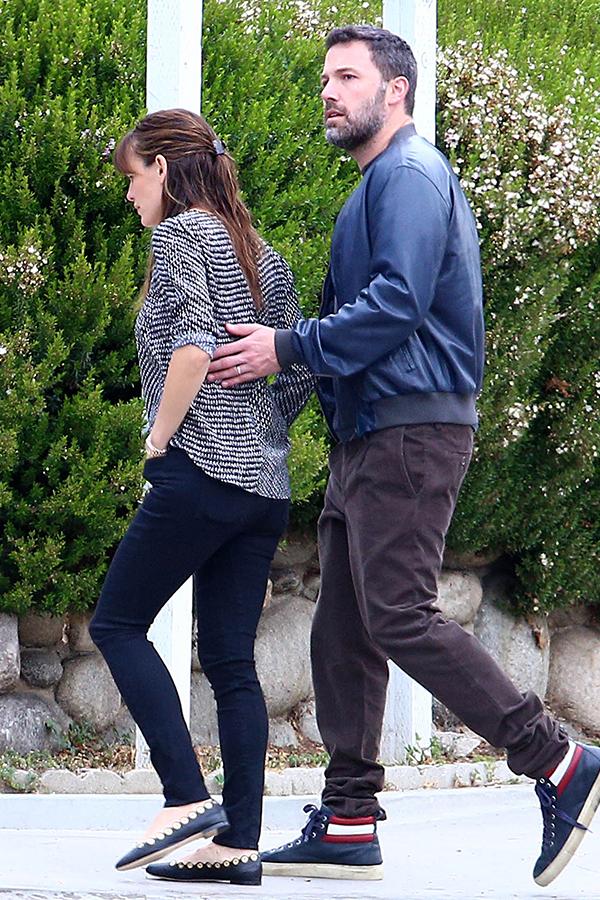 Back on! A sullen but wedding-ring-wearing Affleck and his wife were spotted in Brentwood, Calif. dropping their children off at school on April 24, 2015, just a week after he was captured without his ring. A source told The National ENQUIRER he's going through "a mid-life crisis."
Article continues below advertisement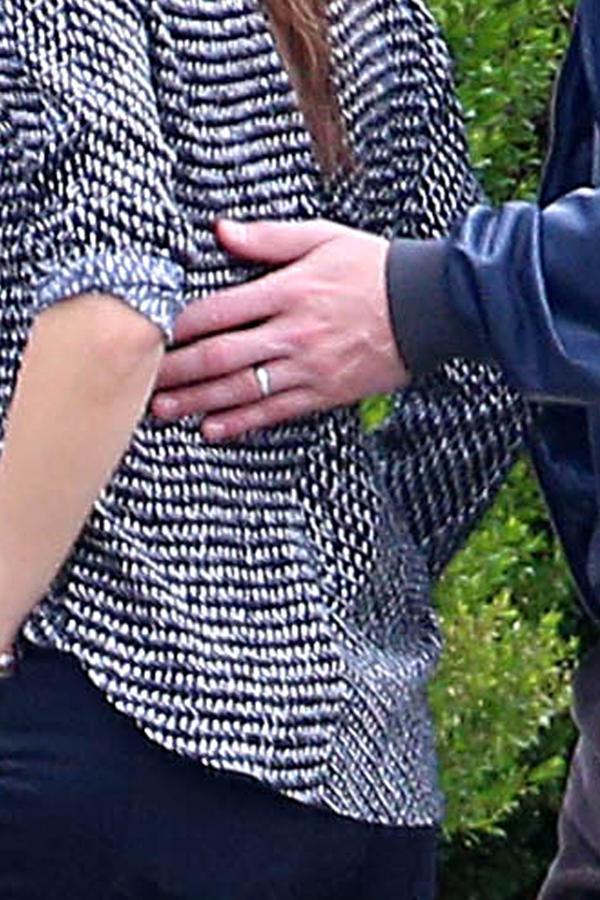 He and Garner have been married since 2005, and they have three children together, but "Jen can't trust Ben," a source told The ENQUIRER. Perhaps as a sign of his love, Affleck's wedding ring was clearly visible on his left hand as he placed it protectively around his wife's waist during the outing.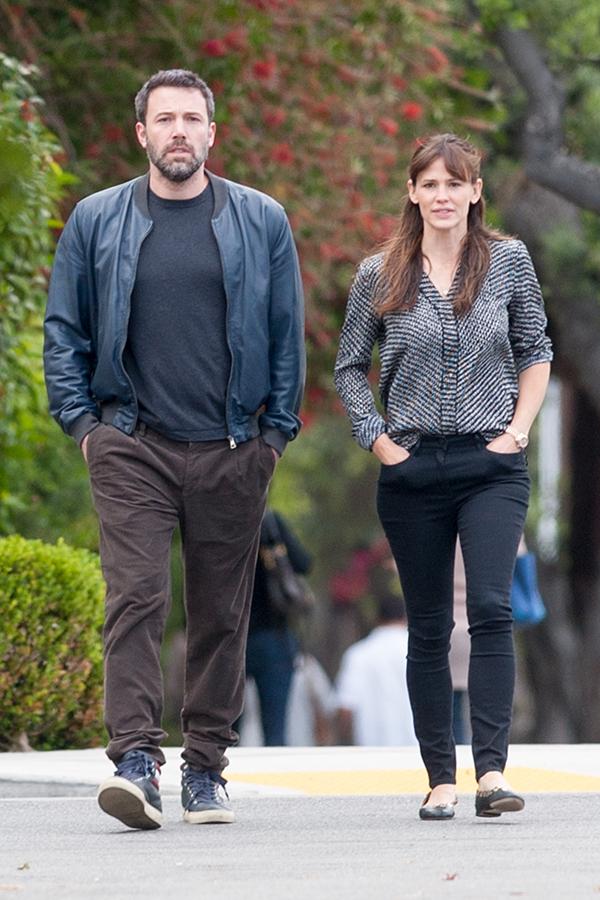 When he won the Oscar in 2013, Affleck thanked Garner for putting in the hard "work" on their marriage. Was it enough?