Rest In Peace: Frank Gifford's Funeral Arrangements Revealed -- Plus Kathie Lee's Heartbreaking Tribute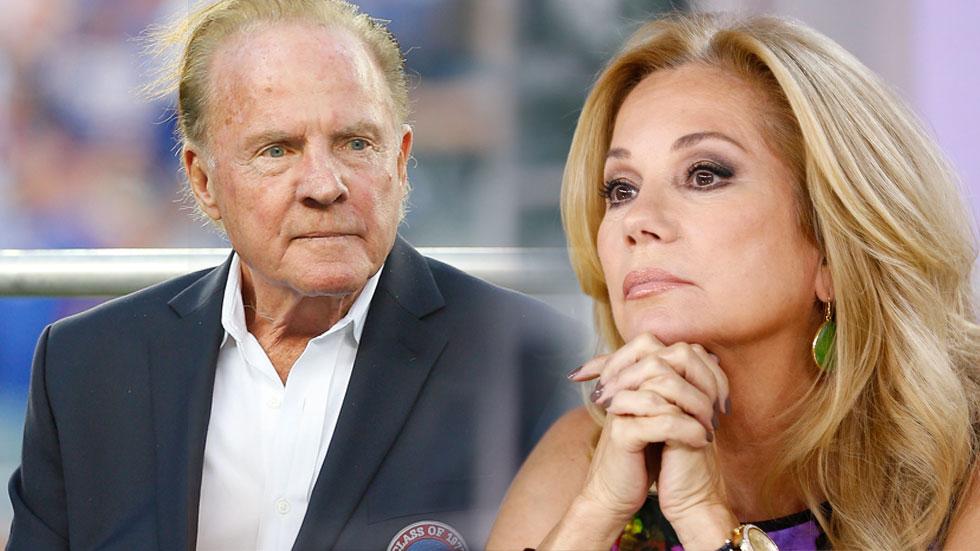 Four days have passed since football legend Frank Gifford died suddenly of natural causes at his family home in Greenwich, Connecticut at the age of 84, and a source close to the Gifford family reveals to RadarOnline.com exclusively details about his upcoming burial plans.
"The Gifford family has decided to have a very private funeral," says the source.
And though they have yet to release a date or location, "Frank is going to be buried in a family plot that is near their home in Connecticut so that the family can visit him whenever they'd like," the insider adds.
Article continues below advertisement
On Tuesday, Frank's wife of almost 30 years – TODAY Show host Kathie Lee Gifford – tweeted that she was "in tears now, not from grief, but from reading all the incredibly kind and moving messages you are sending to me and my children … Blessed!! And may God richly bless each of you in return. #grateful."
"Kathie Lee is actually in relatively good spirits right now and everyone is really surprised at how well she is taking this," the source tells RadarOnline.com. "She is a strong woman."
MORE ON:
Kathie Lee Gifford
As RadarOnline.com previously reported, Kathie Lee paid tribute to her late husband in a message relayed on the TODAY Show by co-anchor Hoda Kotb.
"I was holding her hand, and she said, 'A 4-year-old girl having cancer is a tragedy.' She said Frank lived to be almost 85. She said he lived an incredible life, has an incredible family and an incredible legacy. She said his life is a triumph."
According to the source, "Kathie Lee has been surrounded by her entire family since Frank's passing and has not really had time to process it, but she has even said that she wants to get back to work as soon as the funeral and services are through."
Frank is survived by Kathie Lee, as well as five children— daughters Cassidy and Victoria, as well as sons Cody, Jeff and Kyle Gifford.